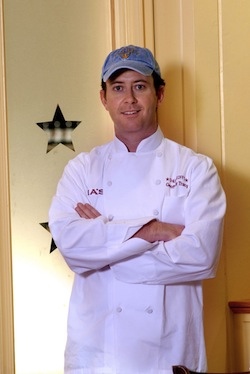 Local chainlet Chef Geoff's boasts "the best happy hour in Washington, DC," and it makes a good case for that claim with beefy burgers that start at $5.95. Toppings on the discounted 'wiches vary some from location to location, but they're all thick and juicy and they taste great with beers from brewers like Vermont's Long Trail and the great Goose Island in Chicago–also discounted during happy hour.
Vegetarians are not forgotten–a black bean burger with pepper jack and cherry pepper relish is one of the best meatless burgers in town. A salmon BLT ($8.95) is another favorite. All come with a choice of french fries, chips, or salad.
Along with the menus, deal times vary at the three locations of Chef Geoff's. At the Tyson's Corner and New Mexico Ave., NW restaurants, happy hour is offered all day Monday and Tuesday, and Wednesday through Saturday from 3 to 7 PM. Downtown, happy hour goes all day Saturday through Tuesday at the bar, and from 3 to 7 PM Wednesday through Friday.