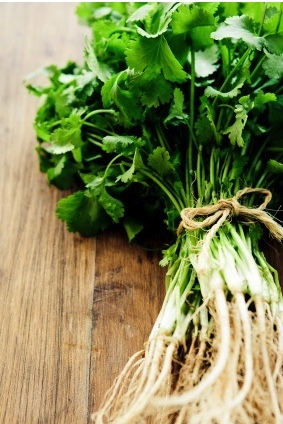 Ann Limpert, food and wine editor
• This week, GQ food writer Alan Richman–most recently the controversial winner of a James Beard Award for restaurant reviewing–was mercilessly roasted at the hands of Eric Ripert, Sam Sifton, David Chang, and Frank Bruni. Of course, it was Anthony Bourdain who lobbed some of the sharpest barbs of the night: "Now, when you Google 'Alan Richman,' you see the word 'douchebag.' You have been Santorumed." And, "At least you're not John Mariani." The 25 Best Lines From GQ's Roast of Alan Richman
• Think pink slime is bad? A recent gory find in a Michigan teen's Arby's sandwich leads NPR to put together A History of Human Fingers Found in Fast Food.
• I'm a serious believer that the term "drool-worthy" should be banned. And yet that's what comes to mind when I look at Serious Eats' slideshow of the tastiest-looking, most towering sandwiches from around the country. You might recognize a couple: the Italian Store's Roma, layered with prosciutto, mortadella, Genoa salami, and provolone; and Birch & Barley's delicious-sounding brunch bomb, the Luther–a brioche doughnut glazed with maple-chicken jus and stuffed with fried chicken and bacon. 22 of the Best-Looking Sandwiches We've Eaten So Far in 2012
Jessica Voelker, online dining editor
• First they get a Pok Pok–now San Francisco's Mission Chinese Food is coming to NYC. Fair? No. Not fair. Mission Chinese Food Arrives Next Week
• I mean, come on, Juan Duran. How could you let your friend cook the ginormous snakefish you caught without measuring it first? I know next to nothing about fishing or world records and even I'm aware that when you catch a ginormous fish–let alone a ginormous Frankenfish–you gotta get measurements. Angler may have broken world record with snakehead caught in Occoquan River
• Holy lifestyle porn. I'm going to make this chive-blossom vinegar right after I make this radish-infused vodka. Mixology 101: Radish-Infused Vodka
Sophie Gilbert, associate arts editor
• Reams and reams have been written about the love-it-or-hate-it nature of cilantro. But if you are one of the anti-cilantro masses, it's probably not your fault–it's nature, not nurture. Is Cilantro-Hating Genetic?
• File this under "duh": Cooking at home can help you live longer. Or as HuffPo puts it, "The researchers discovered that frequent cooking was associated with survival." Home Cooking Increases Longevity, Cambridge Study Shows
• Speaking of things associated with survival, this group of cats in fruit helmets will probably outlive us all. And if you do cook at home, even if you don't wear a pineapple hat to do it, good news: You're probably saving money anyway. Puss in fruits: The cats in the hats that don't look fit for purr-pose!