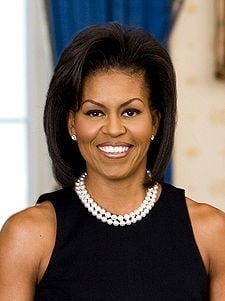 If you haven't see the Food Network show Restaurant: Impossible, it's like this: A guy called Robert Irvine goes to restaurants that are on the brink of closing and tries to realign their fates in two days with $10,000.
Tonight, Irvine's challenge is to fix Horton's Kids, a Ward 8 community center that serves healthy meals to kids, among other things. According to Food Network press materials, Irvine must "create a dining room, build a spacious kitchen, and plant a garden for Horton's Kids to grow their own fruits and vegetables—all before the First Lady arrives in person to give her stamp of approval!"
The show airs tonight at 10.
Related:
Michelle Obama's Top 10 Gardening Tips on the "Late Show" (Video)