Well+Being may be a health and wellness blog, but that doesn't mean we aren't undercover foodies, as well. We loved when you, our trusty readers, used to send in your food diaries, so we decided to bring back the series—with a twist. This time, we want to know how health, nutrition, and fitness experts eat for a day. Is it really all just fruits and veggies? Or does the occasional chocolate chip cookie slip into their diet?
We asked local registered dietitian Danielle Omar to document her diet for the day. Omar says it's not all about counting calories for her. "I just go by how I feel," she explains. "Some days I eat more, some less." We hope her food diary will inspire you to focus on including healthy and delicious foods in your diet, rather than getting hung up on numbers.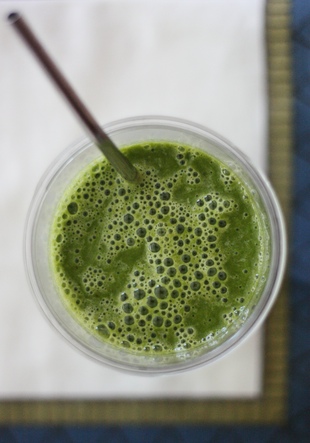 Breakfast: A piña colada smoothie with spinach, fresh pineapple, mint, banana, and unsweetened coconut milk.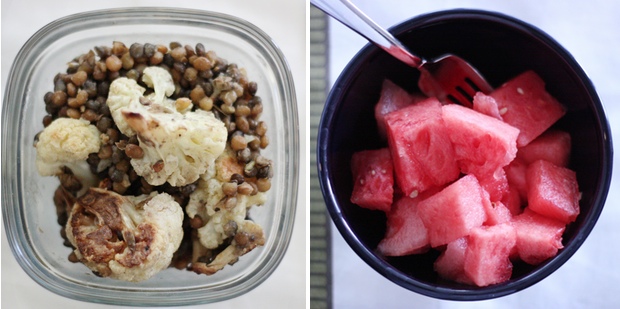 Lunch: Roasted cauliflower with steamed lentils and a bowl of watermelon.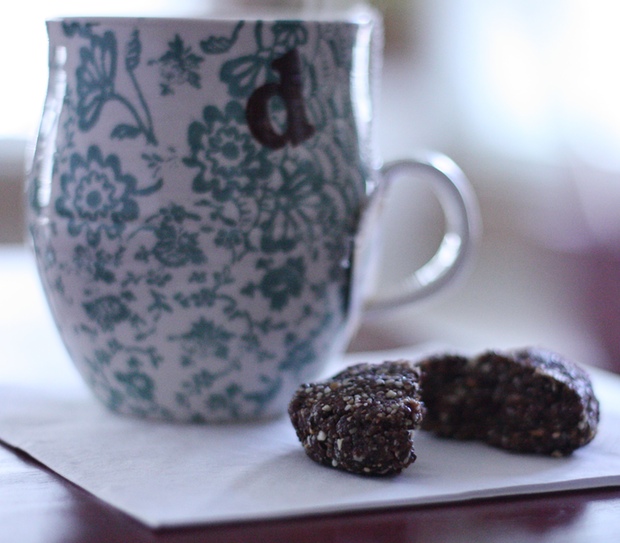 Midday snack: A homemade Larabar-like cookie and chai tea.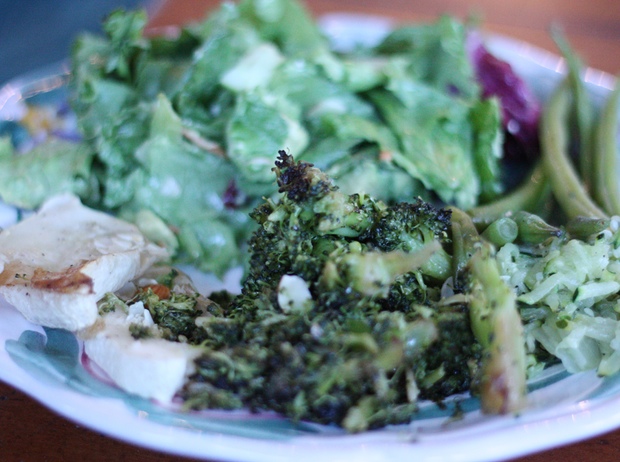 Dinner: A vegetable-based dinner with a green salad (avocado, sliced almonds, cucumbers, and vinaigrette dressing), sautéed broccoli, roasted pattypan squash, and string beans with sliced almonds.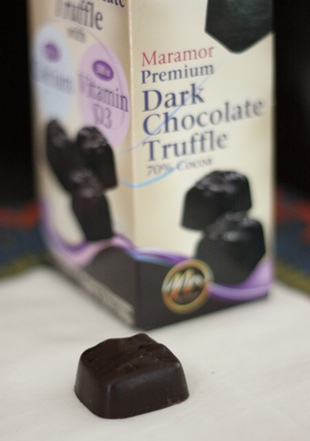 Post-dinner snack: A piece of Maramor dark chocolate truffle.
All photographs by Danielle Omar.
Are you a health, fitness, or nutrition expert with a love for food? E-mail wellbeing@washingtonian.com to be our next food diarist.