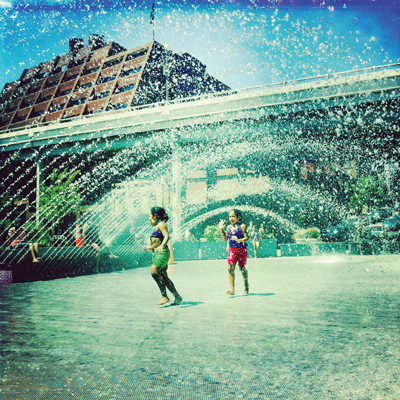 Running through a lawn sprinkler is one of the great, simple
pleasures of childhood summers, and now your kids (and—why not?—you) can
have it on a grand scale. After $24 million and more than 30 years of
planning, Georgetown Waterfront Park opened last fall,
and its centerpiece is a huge, sprinkler-like fountain. Kids love
it—especially when the occasional duck wanders over.
The nearly ten-acre park has something for almost everyone:
walking and bike paths (it links the Capital Crescent and Rock Creek
trails), ample benches for al fresco lunches, and scenic views of the
Potomac River. Giant "river stairs" that lead to the Potomac are a good
place to watch crew races.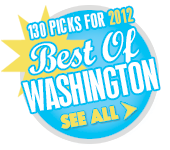 Bonus: The park is well lit, making it worth a trip even after
sundown. georgetownwaterfrontpark.org.