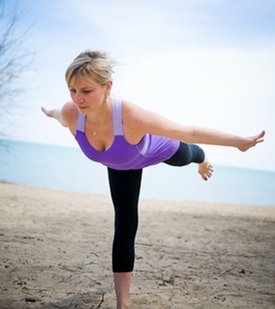 As part of its Free Summer Saturdays program, the Corcoran Gallery of Art will offer yoga classes in its space for three Saturdays in July.
At 9 AM on July 7, 14, and 21, the gallery will be open to yogis before the space opens to the public. Each class will be taught by Tranquil Space instructors—Dave Kidney on July 7 and Christine Saladino on the 14th and 21st. (Saladino is moving to Louisville at the end of the summer, so catch her at the Corcoran before she leaves.)
Afterward, participants can sip smoothies and eat breakfast treats from
chef Todd Gray's Muse museum cafe, and are then invited to view all of
the galleries.
Namaste at the Corcoran is $20 for members and $25 for nonmembers. You must pre-register and bring your own yoga mat. Visit the Corcoran Gallery of Art's website for more information.
Related:
Poste Modern Brasserie to Offer Pilates and Free Wine this Summer