Emily Halnon is one busy girl. The 27-year-old is on a mission to run a marathon in all 50 states and the District. But running isn't her only addiction: Halnon loves her triathlons, too. So naturally she needs plenty of fuel to get her through her multiple workouts.
We asked Halnon to keep track of everything she ate for one day, and she stepped up to the challenge—though she later admitted some goodies were wolfed down too fast to get a photo. So goes the life of a tri-sport athlete.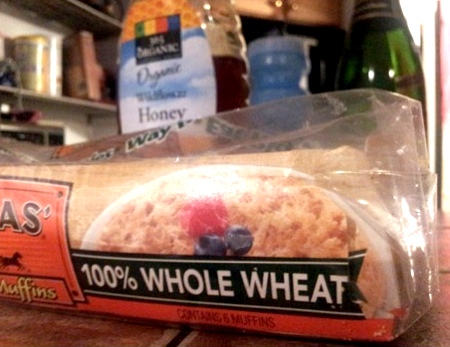 Pre-Workout Breakfast: A toasted whole-wheat English muffin with honey. "My workout was a 12-mile goal pace run around Hains Point."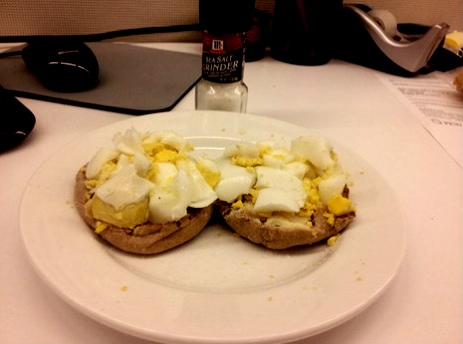 Post-Workout Breakfast: Whole wheat English muffin with Laughing Cow cheese and hardboiled eggs. "I consider myself a 'meat minimalist,' so I try to start every day with some eggs to get a healthy dose of protein and help refuel my muscles after my morning workout. You'll notice the salt shaker in the background, which plays a starring role in the majority of my meals. Some people store mints and gum at their desks; I make sure to have plenty of salt on hand."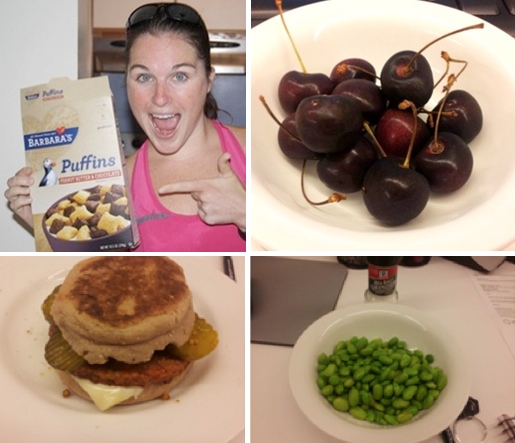 Snack 1: Peanut butter Puffins. "Also known as 'snack crack.'"
Snack 2: Cherries
Lunch: "Whole-wheat English muffin with string cheese, a veggie burger, and pickles. Served with a side of edamame—once again, heavily salted. And yes, I buy English muffins by the truckload."
Snack 3: "A homemade vegan salted chocolate chip cookie from a coworker. Not pictured because it was inhaled too quickly to be photographed."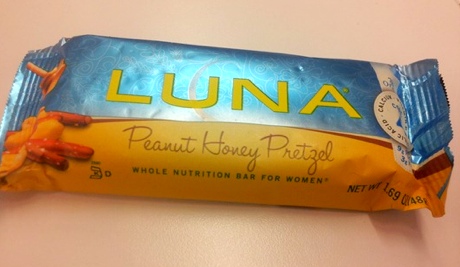 Snack 4: "A honey-pretzel Luna bar. Consumed before workout number two, a six-mile run and one hour of Pilates at my favorite studio, Fuse Pilates."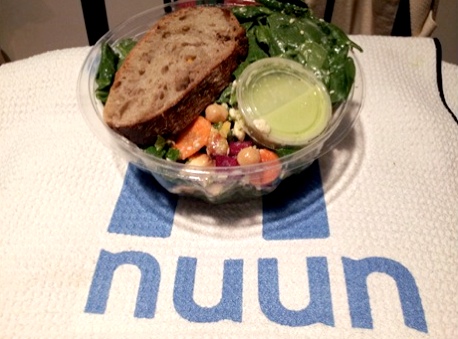 Dinner: "A Sweetgreen salad with spinach, tofu, grapes, chickpeas, beets, mint, feta, carrots, peaches, cucumber, a lemon squeeze, and cucumber-basil-yogurt dressing. Food bloggers use pretty placemats; I use Nuun towels."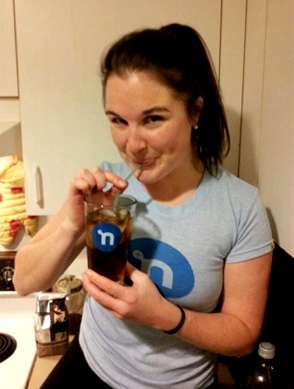 Post-dinner: "Cocktails made with Nuun, my favorite hydration supplement, as a mixer. It's all about a healthy balance."
Are you a health, fitness, or nutrition expert with a love for food? Keep a food diary for us! Email wellbeing@washingtonian.com.
See Also:
How Yoga Instructor Kimberly Wilson Eats for a Day
How Nutritionist Danielle Omar Eats for a Day