"America is my local," says chef
Emily Sprissler, sitting on the ground floor
of Mayfair &
Pine,
her 110-seat Glover Park gastropub set to open tonight at 5.
The sentiment isn't as locavore as what's on trend these days, but it's refreshing
given the number of restaurants that swear allegiance to nearby sources and then draw
from far afield. Sprissler and her husband, chef
Jason Cote, saw the impact of the declining economy and job losses while working together at
Michael Mina's Nobhill in Las Vegas, and make an effort to support American producers, fishermen,
and farmers with their menu (though, as with most restaurants, there's Italian olive
oil in the kitchen and French wine on the list).
Not to say that the husband-and-wife team won't use regional ingredients. We found
Sprissler sampling DC Brau in the converted Town Hall space for the beer selection,
and a seasonal gastropub menu boasting the likes of local corn soup, rockfish with
citrus beurre blanc, and cioppino—a nod to the couple's days in San Francisco at the
California Culinary Academy—that brims with mussels, clams, black cod, and more local
rockfish. Still, they don't mind drawing inspiration from across the pond. You'll
also find classic British items on the lunch, dinner, and in-between (3 to 5 PM) menus,
such as fish and chips, savory pies, and toasted brioche stacked with mushrooms and
scrambled eggs.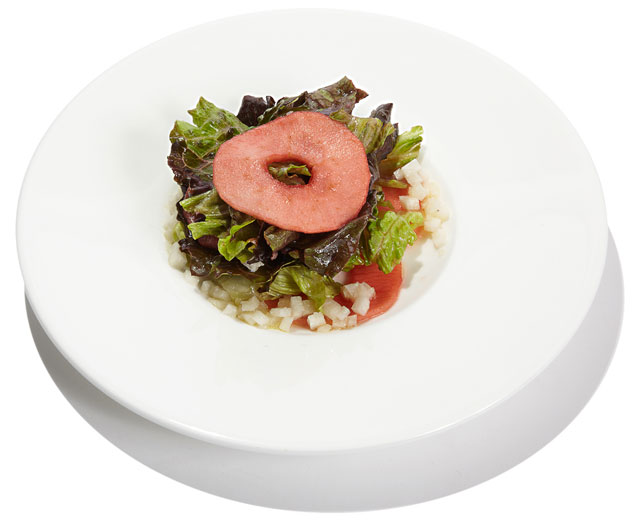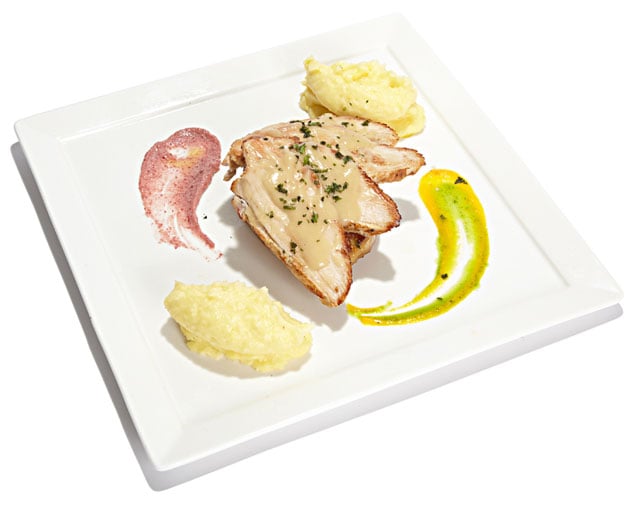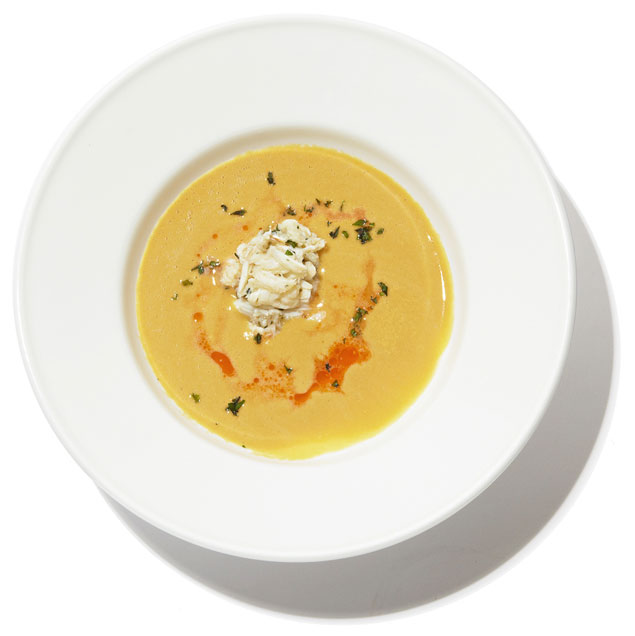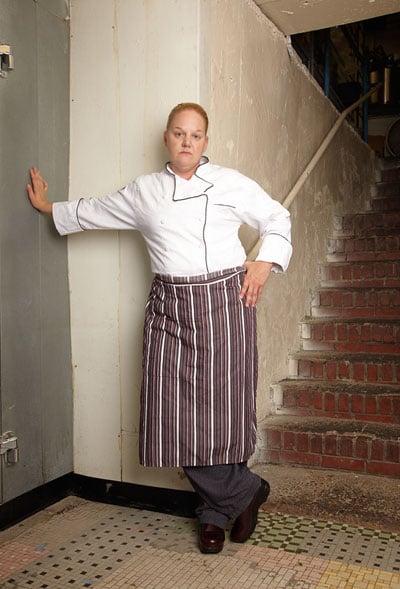 The chefs are also parents to a young son, and they're eager to accommodate the neighborhood's
families. Instead of dump-and-fry chicken fingers, all the children's menu dishes—like
fried or pan-roasted fish sticks and grilled cheese—are made fresh. Eventually they're
planning a family-friendly happy hour with discounted food, drinks for the parents,
and free dessert for kids who finish their fresh vegetables. Offspring in tow or not,
there's a hot fudge sundae with a chocolate-dipped Rice Krispies treat waiting for
you.
Mayfair & Pine. 2218 Wisconsin Ave., NW; 202-333-2090; mayfairandpine.com. Open Tuesday through Thursday and Sunday, 11:30
AM to 10:30 PM, Friday and Saturday 11:30 AM to 11 PM. Closed Mondays.