Here at Well+Being, we're no stranger to the physical and mental demands of CrossFit. And as we've learned, what you put into your body is just as important for health as being physically active.
We asked Devin Maier, a personal trainer and CrossFit level one coach at Balance Gym in Thomas Circle, to document his food intake for a day—and he was so excited, he decided to keep a two-day diary instead. Read on to find out what fuels his tough workouts.
Day 1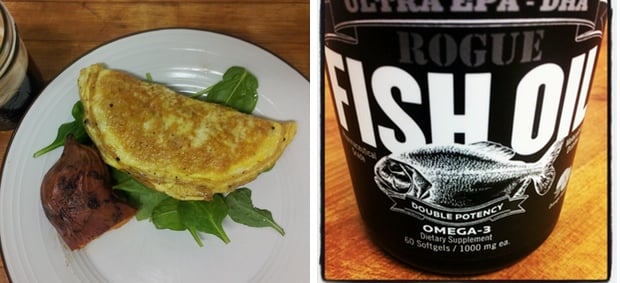 Breakfast: Three-egg omelet with bacon and spinach. Served on a bed of spinach with half a baked yam with cinnamon. Four shots of espresso. One liter of water. Four fish oil pills.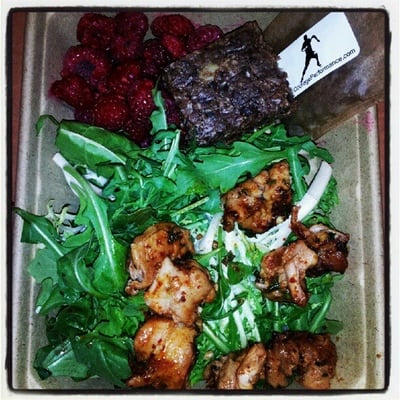 Lunch: Mixed green salad with chicken from Whole Foods, fresh raspberries, and a Courage bar (it includes almond butter, almond meal, walnuts, macadamia nuts, coconut, cacao nibs, whey protein, banana, and spices).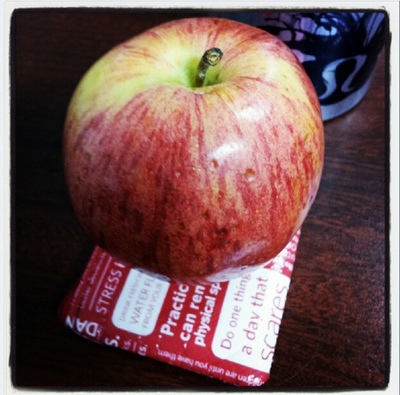 Pre-Workout Snack: Apple, a handful of almonds, and water.
Dinner: Salmon filet with avocado and broccoli. Water.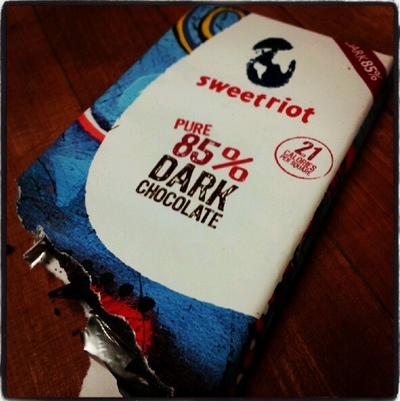 Dessert: One-third of a bar of 85 percent dark chocolate.
DAY 2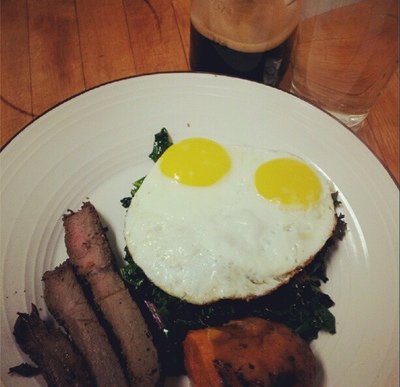 Breakfast: Two eggs, a three-ounce steak, kale sautéed in coconut oil, half a yam, and four shots of espresso. Plus one liter of water and four fish oil pills.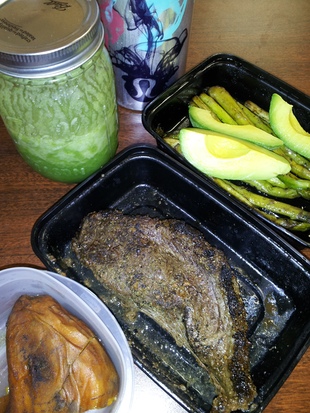 Lunch: Four-ounce steak with asparagus, an avocado, and half a yam. Washed down with one liter of water and organic juice made of spinach, apple, avocado, and cucumber.
Pre-Workout snack: Courage bar and water.
Dinner: Five-ounce steak with salad and homemade balsamic vinaigrette. Plus a glass of wine and water.
Are you a Washington-based health, nutrition, or fitness expert with a love for food? Keep a food diary for us! E-mail wellbeing@washingtonian.com for details.
See Also: