How's this for a role reversal? As humans dig into bacon sundaes, pampered dogs are lapping up specialty canine ice creams. We gathered four discerning tasters—a Wheaten terrier, a Lab, a yellow-Lab mix, and a dachshund—to sample what's out there. Here's what they loved—and what they turned up their noses at.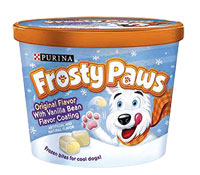 1st
Frosty Paws Original Flavor
$3.59 for four
Each dog went straight for this Purina treat. Some sniffed full
portions of other ice creams, then went back to lick the empty plate that
had contained this one. Available at most grocery stores including Safeway
and Giant.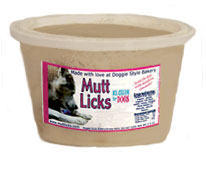 2nd
Mutt Licks Choco-Pup
$2.99 for a single serving
Most gobbled up this locally made snack (but not the brand's
Mutt Mint Chip flavor). And as for chocolate's toxicity for dogs, fear
not—this is flavored with carob powder. Available at Doggy Style Bakery
(1825 18th St., NW; 202-667-0595) and Westwood Pet Center (5428 Westbard
Ave., Bethesda; 301-654-0604).
Also-Rans
The dogs tended to overlook probiotic blueberry-vanilla fro-yo
from Yöghund ($5 to $6 for four) and banana Puppy Pops ($1.19 each) from
Alexandria's Dairy Godmother.
This article appears in the August 2012 issue of The Washingtonian.