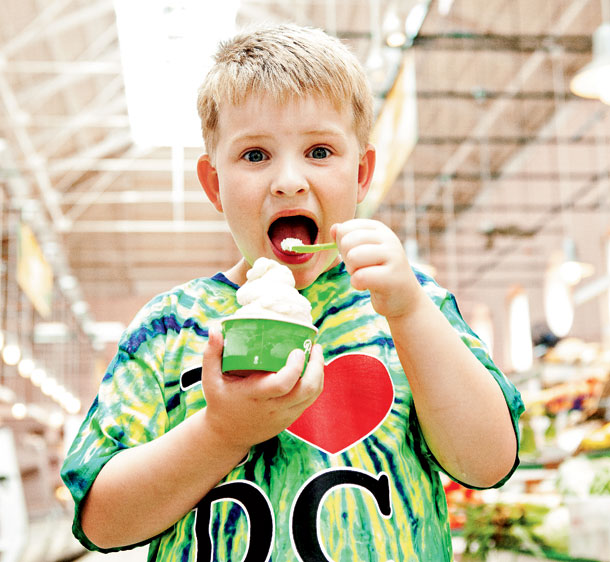 Eastern Market
The mint-flecked mojito sorbet at Pitango Gelato (660 Pennsylvania Ave., SE) is refreshing—and rum-free.
National Gallery Of Art

Pistachio and chocolate gelati are a perfect pairing at the East Wing's Espresso & Gelato Bar (Fourth St. and Constitution Ave., NW).

Nationals Park

Chocolate meets vanilla in the rich, black-and-white frozen-custard shake at Shake Shack (1500 S. Capitol St., SE).

National Zoo

A few blocks away is Sugar Magnolia (3417 Connecticut Ave., NW), where you'll find a delicious coffee-ice-cream/macaroon sandwich.

National Harbor

A gooey hot-fudge sundae is the way to go at Ben & Jerry's (138 National Plaza, Oxon Hill).
Photographs of Kristopher Shenton by Scott Suchman.
This article appears in the August 2012 issue of The Washingtonian.