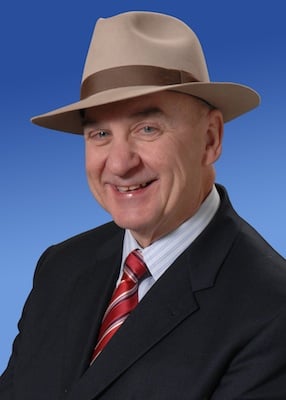 Like many other people in the Washington area, this past weekend I took a break from
the heat and the Olympics and hit my local multiplex. My first choice was
Total Recall, but seated behind me was a family with an infant, surely adorable out in the light
of day but who babbled loudly and incessantly. (This was not a new experience. At
Savages a month ago, a man nearby snored from beginning to end.) It was impossible to focus
on the film, even though it seemed to be mostly about running, shouting, and shooting.
Figuring my ticket was still good for a movie, I got up and walked across the hall
just in time to catch the beginning of
The Dark Knight Rises. I liked it, was engaged by it, but became uncomfortable about 15 to 20 minutes in,
knowing that was when the shooter in Aurora entered the theater and caused a bloody
catastrophe. Maybe I'm hyper-sensitive, but I couldn't help but think about Aurora
rather than lose myself in the fantasy of Gotham City. With time, hopefully, that
will pass.
I moved again, this time to catch
Magic Mike. The dancing was impressive,
Channing Tatum and
Matthew McConaughey were impressive, but after watching hot men strip, and shout, and fight, I left wondering,
"Is that all there is?" The next day I returned to the theater, hopeful. I chose
Ruby Sparks, and the experience was totally different. This film provided a story that had a
beginning, a middle, and an end, there was a thoughtful script, there was a point
of view—turning the whole Manic Pixie Dream Girl trope on its head—and the acting
was solid.
But whom could I share these experiences with who would understand?
Arch Campbell, that's who. Everyone knows Arch. He's a veteran movie critic here, with WRC-TV for
decades and now with WJLA, Channel 7. He also hosts a charming (read: goofball) broadcast,
The Arch Campbell Show, that airs on News Channel 8, the
Web, and Facebook. I gave Arch a call, and we talked modern movie-going.
What's the movie theater etiquette if someone behind you has brought in their baby,
who is crying or babbling? Why would someone bring a baby to


Total Recall

in the first place?
[laughs] What's wrong with people?
Does one go to management?
Why? The theaters are run by a bunch of teenagers who aren't paying attention.
You can't go to the projectionist because there are no more projectionists.
Do you realize the Uptown Theater doesn't have a projector anymore? If they are showing
something on film, they have to find a projector and set it up.
What are we seeing if not projected films?
Digital downloads.
No humans involved?
[laughs] Someone to press "play."
That's dispiriting. Speaking of which, how much longer will 3D last?
It's starting to wane. People have had it.
What about Imax?
Imax is different if they shoot it in Imax. Imax is actual film shown on a 70-millimeter
projector. I saw
The Dark Knight Rises at the Natural History Museum, and it was really exciting. The screen is huge. True
Imax can only be found in a few theaters here—the Natural History Museum, the Air
and Space Museum, and the Udvar-Hazy Center at Dulles.
So it's different from the so-called Imax shown at my local multiplex?
There's a big difference between Imax on purpose and Imax after the fact.
From what I saw of

Total Recall, apart from the reliably interesting Colin Farrell, it was not much more than a lot
of shooting and running and shooting and running.

I hate to tell you, but it's the same with
The Bourne Legacy. There's nothing new about them; they're twists on earlier versions of movies that
have succeeded. Unfortunately, most movies are marketing-driven. It's the thing where
the studios do research with people and people tell them what they want, and then
the studios give it to them. But I remember this:
Steve Jobs said people can't tell you what they want. You have to show them.
You screen all the new movies. Of those you've seen over the past few years, what
percentage would you have walked out of mid-movie?

Probably 10 percent. The flipside is when you walk into something and it just delights
you. For example,
The Campaign, with
Will Ferrell and
Zach Galifianakis, which opens next week. Sharp writing on politics that cuts so close to the bone
your jaw is dropping. So there's another 10 percent that makes me think, "Oh, my goodness.
Oh, my gosh."
What are the trends in film this summer?
The same as before: chase movies, action movies, graphic novel movies, and an occasional
romance.
The Avengers,
The Dark Knight Rises,
The Hunger Games,
[The Amazing] Spider-Man—those four movies tell you more about the industry than anything I could come up
with.
You see no great trend shift on the horizon?
Most movies are made for 16-year-old boys to bring 16-year-old girls to, and it's
been that way for a long time. We're also in a time when there's a lot of product
coming out. There are so many movies you can hardly keep up with them, and it's not
possible to produce that much product and make something new and different. What grown-ups
want is something new and different and creative.
What have you enjoyed, in addition to

The Dark Knight Rises

and

The Campaign?
I do like
Ruby Sparks a lot, and I do like the
Meryl Streep movie with
Tommy Lee Jones,
Hope Springs. It feels so real it's painful. I liked
Moonrise Kingdom. Every frame is a beautiful photograph. And I have a guilty pleasure,
Killer Joe. It shocked the hell out of me, but by God, it was different. And I liked
The Hunger Games, which was released in March, generally an off time. I liked the way they made the
future look.
The shooting in Aurora brought up the question of whether movie theaters are safe,
of just how vulnerable we are when we're in them. Would you say they are safe?

They are not necessarily "safe," but I don't think you want to go to the movies through
a metal detector. Besides, how safe are we in any public place? I would say nothing
is going to change with the relative safety of movie theaters because of Aurora.
Unless more people start to watch movies on Apple TV and iPads and the like.
When the power went out I watched
The Newsroom on my iPad. That was a whole new experience, and it has thrown me into the next wave.
I liked it. I didn't have power, and yet there it was on my iPad. I also think some
of the best work is being done on cable—
Homeland,
Boss,
Treme, those kinds of series.
Mad Men, of course, and
The Sopranos. Cable is what movies used to be, because you went to the movies to see things they
couldn't do on TV. I'm rewatching
The Wire right now. It is such a great piece of work, and it's a 50-hour movie.
What's ahead for the fall and winter?
Django Unchained from
Quentin Tarantino. I love his stuff. I'm looking forward to
Lincoln, which comes out around November 16. That's Spielberg directing and
Daniel Day-Lewis as Abraham Lincoln. Those two guys alone make it of interest to me. They are doing
a movie of
Les Misérables with
Hugh Jackman,
Russell Crowe, and
Anne Hathaway. Musicals are returning. And don't forget we have another James Bond coming,
Skyfall.
Has James Bond found meaningful traction with Daniel Craig? This will be his third
Bond film.

I think so. After 50 years, yes. I like Daniel Craig a lot. He's been able to make
it fresh. It's still exciting.
Here's another one I really want to see:
Hyde Park on Hudson, out in early December. It stars
Bill Murray as Franklin Roosevelt. It's based on [the story of] Daisy Stuckley, his cousin, who
died and left a box of love letters between her and FDR. They had sort of a love affair.
It takes place right before Pearl Harbor. I read the Stuckley book, and I couldn't
put it down. I can't wait to see that movie.
Let's talk about some extremes:

Sparkle

and

The Hobbit.
Well, [with regards to] The Hobbit,
Peter Jackson certainly has a track record. He does well with these long and involved stories.
It will be a 15-hour film when he's through with it.
Meaning it will come out in three parts?
Probably four. Four is the new three. It's going to be coming out for the next four
to five years. I should say I got so sick of
The Lord of the Rings I was ready to scream.
But

The Hobbit

is seen as a big Oscar sweeper.
Yeah, yeah. And I suppose when they turn literature into a big blockbuster movie we
need to support that.
And

Sparkle? It was the last appearance in a film by Whitney Houston before her death.
I'm holding my breath on
Sparkle. The fact that they're burning it off at the end of August is not a good sign. That
it's Whitney Houston's last appearance is sad and of interest. So I hope it's good.
It's a remake of a movie from 1976 that was based on the Supremes.
Whom do you bring to screenings and why?
There's a guy who's in charge of the caddy program at the Columbia Country Club,
Owen Davis. He's a young guy, big guy, looks like a football player. He's a very, very good
golfer. In college he was a theater major, and he acted in Shakespeare plays. One
day on the golf course he told me this very quietly, and now when he's interested
in a particular film I take him with me. Occasionally I take my wife, and sometimes
Tony Kornheiser.
On Kornheiser's radio show he makes it sound is if you have a regular movie date.
[laughs] Tony will only go to a screening if it's at Mazza Gallerie because it's near
his house. He will no longer go to the Loews Georgetown or Gallery Place or E Street.
When there's a good movie at Mazza I'll send him an e-mail and tell him it's coming
out.
He does e-mail? He never owns up to that.
Yes, he does e-mail. His e-mail is not under his name. Someone checks it for him,
prints it out, and hands it to him. That said, he's very up on film and entertainment.
What makes a good screening companion?
Somebody who has the same passion I have for film. Somebody who is happy and has a
few good comments to say after, and a definite opinion without talking you to death.
When I see a really good movie I take Gina, my wife, back with me to see it again.
Because when you see something really good you want to share it with somebody.
What do you think of ticket prices?
I'm surprised people aren't outraged about how high they are. Years ago, we heard
DC was going to have the $8 ticket, like in New York. It came and went and nobody
complained. Now, with 3D and buying in advance, a $15 ticket isn't unusual at all.
I'm surprised nobody is complaining, but nobody is. I think tickets are too much.
When I have to pay, which isn't too often, I get the senior citizen discount. So I'm
back to the $8 ticket. [laughs]
How many movies do you see a week?
About two to three.
That's like restaurant critics, who have to go to new restaurants all week, both the
good and the not so good. In that vein, who would you say has it better, film critics
or restaurant critics?

I think it's harder to get passionate about eating dinner than it is to get passionate
about going to a movie. With a good movie, the energy comes from the screen to you.
You don't have to work hard. You can sit back, and the energy flows toward you. That's
the joy of going to the movies.