It's always amazed us how people manage to cut certain types of food from their diet. Take registered dietitian Betsy Ramirez, for instance, who had to figure out how to keep a well-balanced diet without foods that contain either dairy or gluten. Ramirez says she has sensitivities to both and cut the two types of food from her diet three years ago.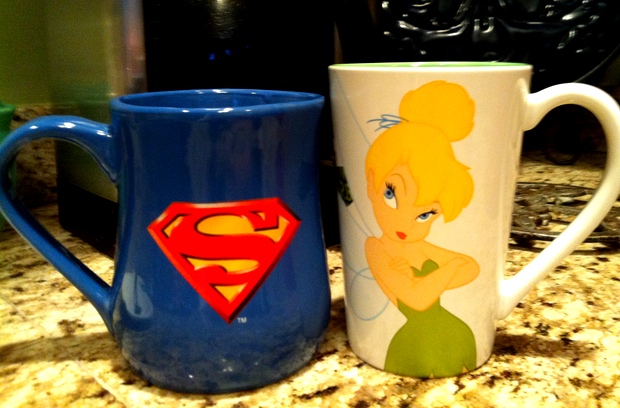 Pre-Breakfast: Coffee. My hub and I have coffee when our feet hit the floor.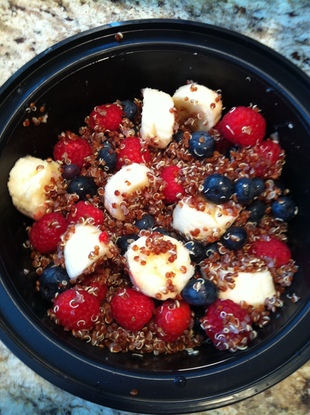 Breakfast: Quinoa and fruit. This was my nod to the Olympics using red quinoa with blueberries, raspberries, bananas, and walnuts. I also have a glass of almond milk.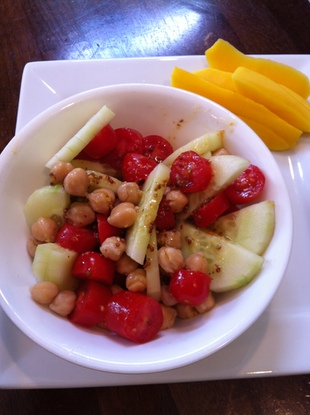 Lunch: I usually have a vegetarian lunch. I get most of my fruit and vegetable intake at this meal, but I don't eat a lot of typical salads. Today I had a chickpea, tomato, and cucumber salad with homemade honey-dijon-balsamic vinaigrette. I had mango for dessert. I drink water with all of my meals.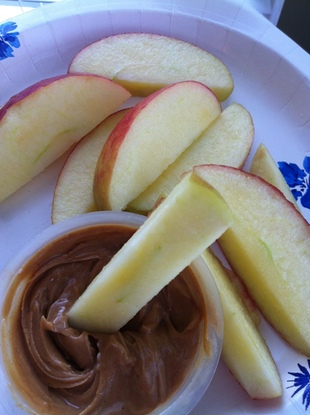 Snack: Apples and peanut butter. The carb/protein combo keeps me full and satisfied until dinner.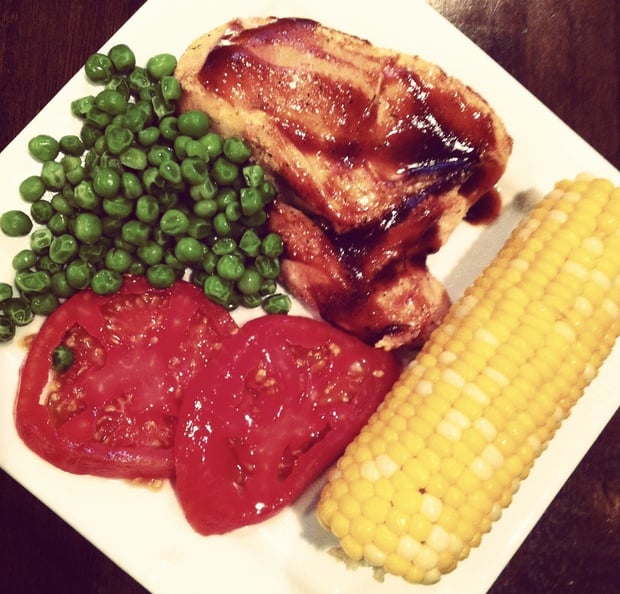 Dinner: I cook six nights a week. Our usual dinner includes a meat, a carb, and a vegetable. This night, we had more veggies. We had barbecue chicken, fresh corn, garden tomatoes, and steamed peas.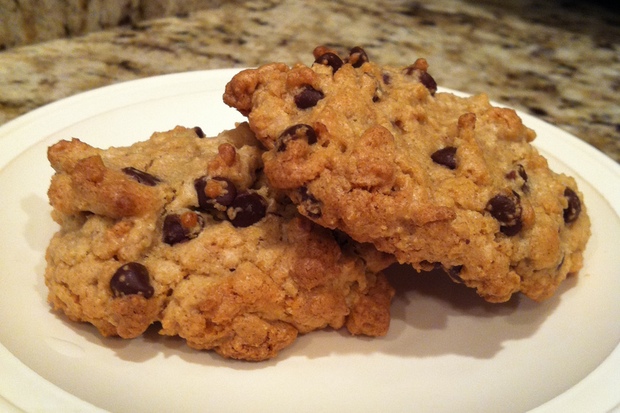 Occasional Dessert: Homemade quinoa cookies. If I make dessert, I always try to make it healthier. I made these with quinoa flour.
See Also:
How Runner Emily Halnon Eats for a Day
How Nutritionist Danielle Omar Eats for a Day
How Yoga Instructor Christine Saladino Eats for a Day
How CrossFit Coach Devin Maier Eats for a Day
How Yoga Instructor Kimberly Wilson Eats for a Day
Are you a nutrition, health, or fitness expert based in Washington with a love for food? Keep a food diary for us! E-mail wellbeing@washingtonian.com for details.