As with many first-time triathletes, it didn't take long for East Falls Church resident Kate Atkisson to get addicted to the sport. Just a year after diving into the ultra-competitive world, she and her husband, Blaine, were already envisioning opening their own store dedicated to the sport.
Flash forward another year: Tri360, the Atkisson's store in Arlington, opens this Saturday. "I want this store to be a one-stop shop for everything a triathlete needs," Kate says.
Here are a few exciting things you can expect from Tri360.
1) The space is huge.
It has 4,000 square feet of space, tall ceilings, and even a shower in the bathroom to wash off after a workout. You'll find bikes, shoes, gear, nutrition supplies, and more.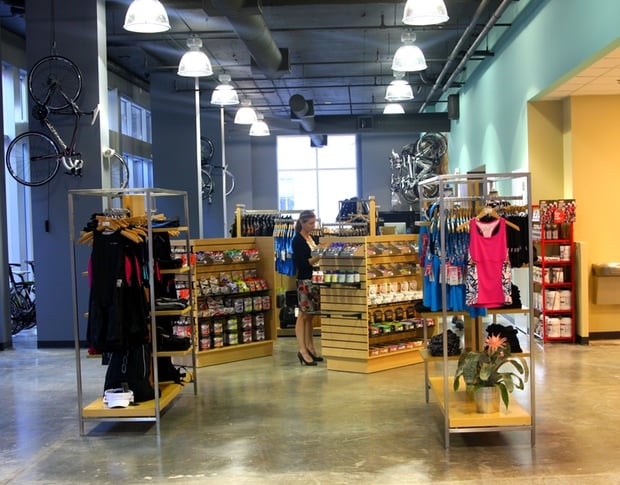 2) There is a female-friendly focus.
Blaine, an avid cyclist, admits that many sports stores—especially cycling stores—can be somewhat intimidating for women. Not so at Tri360, says Kate. Much of the fitness gear in stock is designed by female triathletes, including SOAS sports-bra tops with built-in pockets, and Skirt Sports.
3) There is a large bike repair shop.
Experienced bike service managers will be on hand every day to repair your cycling gear. And it's not just for triathletes—bike commuters are welcome, too.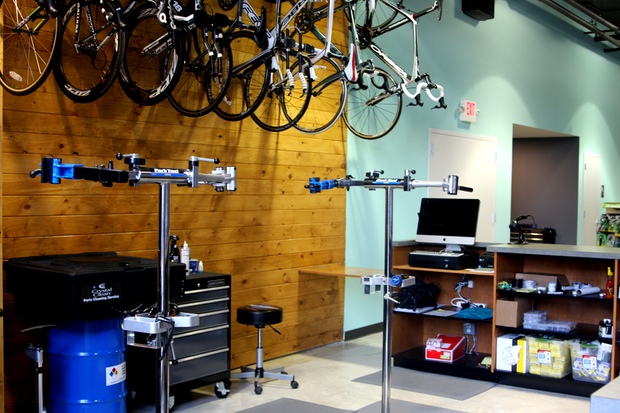 4) Expect indoor and outdoor group bike rides and outdoor runs.
Every Thursday at 6:30 PM, a team member will lead group bike rides around the area, and once a month they'll do longer rides on Saturdays. Mondays at 6:30 PM are group runs for 45 to 60 minutes. In the winter, bring your own bike into the store and go for an indoor ride with a group.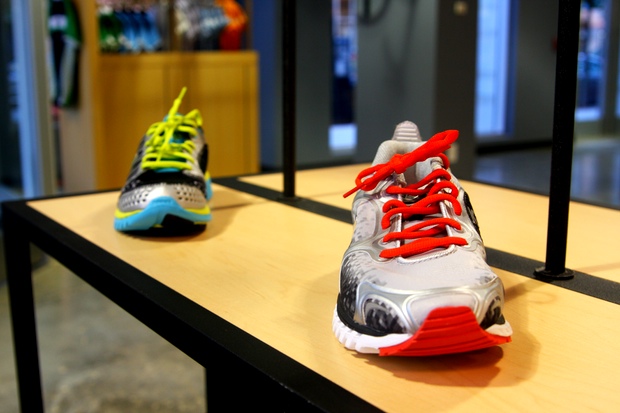 5) The gear isn't cheap, but . . .
. . . Then again, the triathlon is an expensive sport. Prices range from $600 to $9,000 for Felt bicycles. Wetsuits go for $200 to $650. K Swiss and Newton running shoes are also in stock.
Tri360's grand opening is this Saturday. Giveaways will be offered to every customer.
Tri360. 2121 Westmoreland Ave., Arlington; 703-533-1363; tri360.com.