As a registered dietitian and corporate wellness manager at Nova Medical Group, Nicole Holovach preaches that food is medicine. So we had to ask: What is her medicine?
The nutrition expert and yoga lover agreed to keep a one-day food diary for us. Find out what one of her favorite oatmeal recipes is and how she turned an in-office lunch into one tasty meal.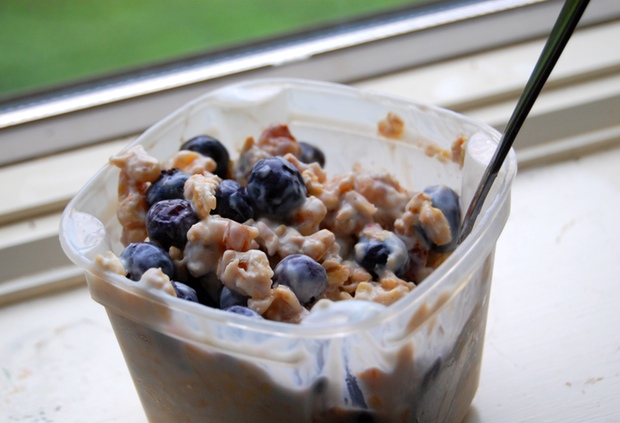 Breakfast: "I love oatmeal, and I've figured out my favorite way to eat it in the summer: I make muesli! I mix half dry rolled oats and half plain kefir (a high-probiotic yogurt drink) and soak it in the fridge overnight. In the morning I add chopped walnuts, blueberries, and raw honey. The yogurt breaks down the raw oatmeal and makes it easy to digest."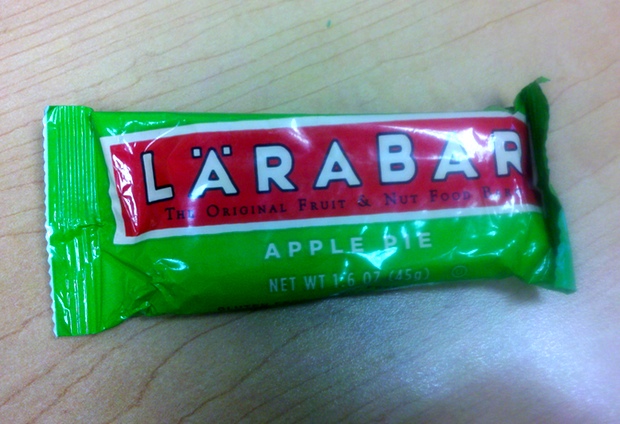 Morning snack: "I love Larabars. I can't say enough good things about them. I recommend them to all my clients. It's just fruit and nuts!"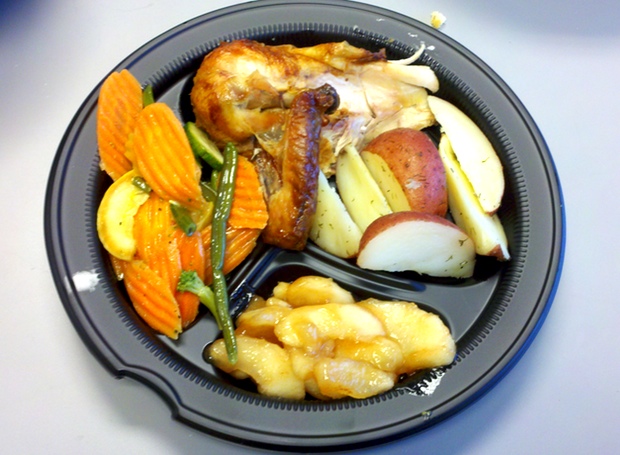 Lunch: "I didn't bring my lunch and I was going to go to the Wegmans salad bar, but thankfully there was a doctors' lunch with leftovers at work. Boston Market catered it, and I managed to put together a decent meal. I skipped the mac and cheese, cornbread, and brownies and went for the rotisserie chicken, steamed veggies, potatoes, and cinnamon apples."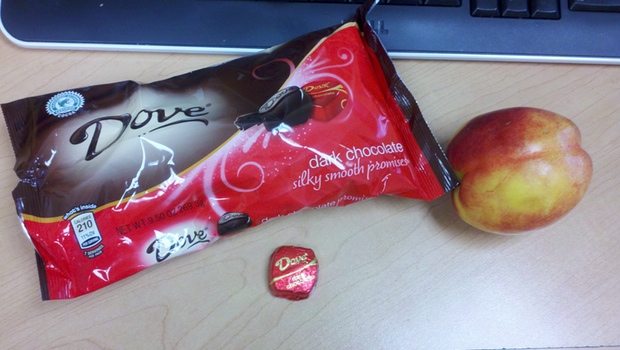 Afternoon snack: A Dove dark chocolate Promise and a nectarine. "I've been eating these Promises for years. I always keep them at my desk. Just one perfectly satisfies my chocolate craving."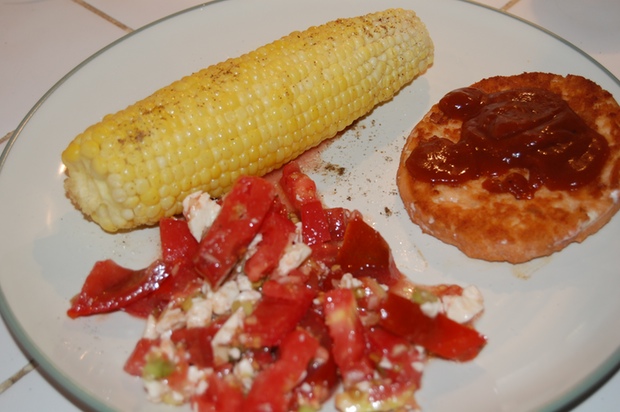 Dinner: "In the summer, I always shop weekly at the farmers market. Sometimes I have a menu plan; sometimes I just buy what looks good. This week it was the latter. I threw together a quick and tasty meal in 15 minutes with ingredients we had on hand. I made an heirloom tomato salad with feta, garlic, scallions, extra-virgin olive oil, red wine vinegar, salt, and pepper. I boiled corn on the cob for a few minutes, and yes, slathered it in real butter! Then I served it all with Costco salmon burgers. We like them with barbecue sauce."
To see how other health experts eat for a day, visit Well+Being's Food Diaries page.
Are you an athlete or health, nutrition, or fitness expert based in Washington? Keep a food diary for us! Email wellbeing@washingtonian.com for more details.