Here at Well+Being, we're well aware that nutrition and food are just as important to healthy living as regular exercise. We also know that certain foods and herbs have various medicinal properties. That's what Rebecca Snow of the Tai Sophia Institute teaches in her practice.
So how does the licensed nutritionist and herbalist eat for a day? Snow let us in on her daily diet by keeping a food diary for a day.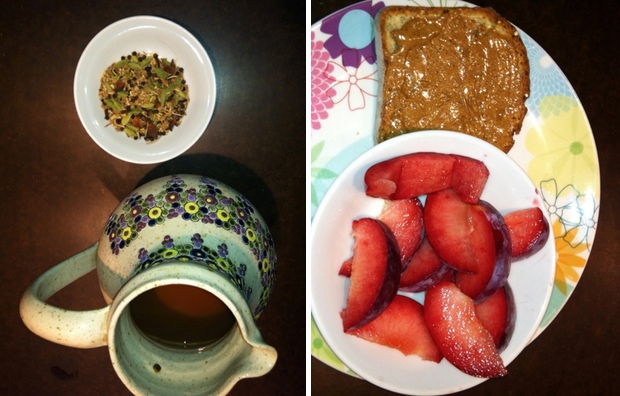 Breakfast: "I love waking up to my homemade chai mix with cinnamon and cardamom. I brew big batches once a week and drink it with frothed milk at breakfast. We eat gluten-free in the Snow household, and this is my staple breakfast: gluten-free toast with almond butter and a side of seasonal fruit. Today's choice was an organic pluot—yummy and with a beautiful, vibrant color."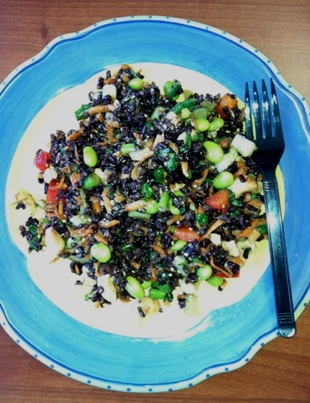 Lunch: Forbidden-rice salad with edamame, tangy lime vinaigrette, and cashews. "I love this Rebecca Katz recipe and the blend of crunchy and moist rice. The black rice is rich in proanthocyanins—a great antioxidant for cardiovascular health. I am an omnivore, with a focus on eating plant foods and sustainably raised foods."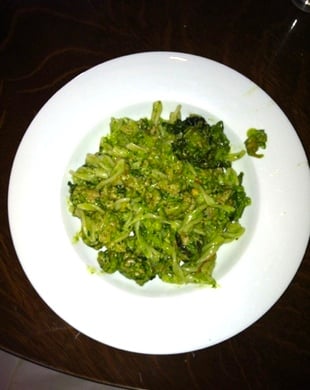 Dinner: "I eat dinner with my husband and daughter. We drink water or seltzer water with our meals. This pesto was created because I only had half a cup of basil. I added cilantro and parsley from the garden, lemon juice, lactofermented garlic, Parmesan, cashews, and olive oil. The more practice I get in the kitchen, the better I am at improvising. It turned out to be the best pesto ever, and I served it with gluten-free pasta, turkey sausage, chard, and tomatoes."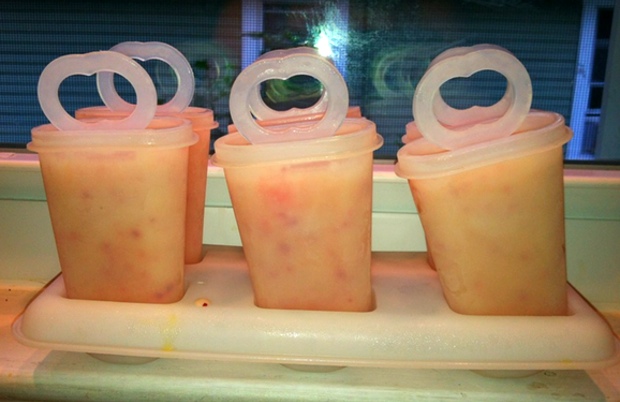 Dessert: "I am not a big snacker, but I do like to find healthy, sweet treats for the family after dinner. This week, my daughter and I made frozen pops with white peaches, yogurt, and a touch of maple syrup."
To see how more health experts eat for a day, visit Well+Being's Food Diaries Page.
Are you an athlete or health, fitness, or nutrition expert based in the Washington metro area? Keep a food diary for us! E-mail wellbeing@washingtonian.com for more information.