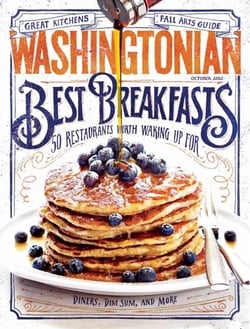 The food team at The Washingtonian spent months exploring the city in search of the best brunches­—discovering along the way a list of morning-meal rules to live by—and we assembled our top 50 for the October issue's Best Breakfasts feature.
We found places worth the splurge (still can't stop thinking about the biscuits and gravy at Volt) and with a show (cartoons at Eatbar; gospel at the Hamilton). We explored ethnic feasts (dim sum at Hong Kong Pearl; chilaquiles at La Sirenita) and greasy spoons (cheesesteak with fried egg, anyone?) Along the way, we rounded up favorite brunch cocktails, coffee spots, and grab-and-go items. (Who knew Starbucks' mini buns were so tasty?)
Along the way we took our fair share of Instagram photos, sneaking in a shot or two when the server was looking the other way. No we want to see yours. If you're heading to brunch this weekend, snap a photo of what you're eating and send it to bestbitesblog@gmail.com. (If you're already sitting on a gallery of Washington offerings, you can send them right away.) We'll round up the images in a slideshow for all the world to see.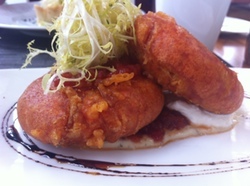 And in the meantime, we want to hear from you: What are your top spots for eggs Benedict and blueberry pancakes, dim sum, and diner fare? Any hidden gems or favorite dishes—spill 'em in the comments. Your picks may well end up in the magazine.