As its title implies, Washington attorney Elisabeth Doyle's promising short-fiction debut, War Stories, often deals with the domestic fallout from American military conflicts. We asked her to explain why:
"The journey to War Stories began in 2001 when I traveled to Vietnam for the first time, at the invitation of a friend working in Ho Chi Minh City. Certain streets were lined with vendors in which anyone could purchase war remnants, things American servicemen had left behind—watches, cameras, dog tags, Zippo lighters.
"I returned changed. A deep interest and empathy had been awakened for the plight of the American military personnel who had served during that war and for the people of Vietnam. My shelves became filled with books about the war.
"Four or five years later, I moved to Washington and started writing stories, and I found that the theme of war kept asserting itself. It had somehow become the organizing principle in my mind—the event around which all other things revolved."
This article appears in the November 2012 issue of The Washingtonian.
John Wilwol can be reached by e-mail at jpw1922@gmail.com and on Twitter @johnwilwol.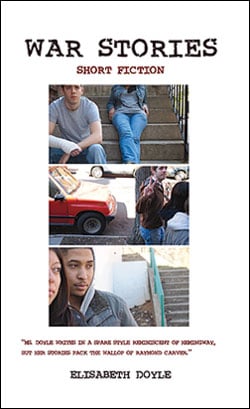 Publisher:
Two Harbors Press
Price:
$14.95