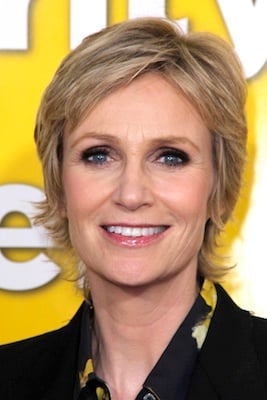 Glee star
Jane Lynch was spotted Sunday and Monday at
Georgetown's Baked and
Wired.
According to a member of the staff, on each occasion she
ordered a coffee drink—this
morning a latte. Lynch didn't order any of the shop's signature
pastries, "but we
gave her some things," says the employee. Why would Lynch be in
DC? We're going to
make an assumption here, but it feels like a good guess:
probably because the 15th
annual Mark Twain Prize for
Humor
is being presented tonight at the Kennedy Center, and the event
always draws lots
of comedians to town. The honoree is
Ellen DeGeneres, who, before her talk show fame, made her name as a comic. Also spotted in Georgetown
over the weekend was actor
Gabriel Byrne, who had Sunday lunch at Cafe Milano.