Sarah Stanley is one of those people who lives and breathes fitness. An endurance athlete, she competes in ultramarathons that are up to 100 miles, and to do so she runs as many as 80 miles a week, as we learned when we featured her as a Well+Being Health Hero a couple of years ago. Last year, she became the first female to ever run all 18 Rock 'n' Roll races.
But as someone who grew up on an organic vegetable farm, Stanley also loves healthy and nutritious food. She describes her food philosophy as "dairy-, soy-, grain-, and sugar-free, no processed food, and no additives or hormones added to meat. I eat fresh, organic, plant-based, real foods." (Her first cookbook is due out later this year.) So she was more than happy to keep track of her daily diet to show us how to eat clean, all while staying fueled up for her intense training schedule. On this day alone, Stanley went on a six-mile bike ride, did a 75-minute hot yoga session, and ran seven miles.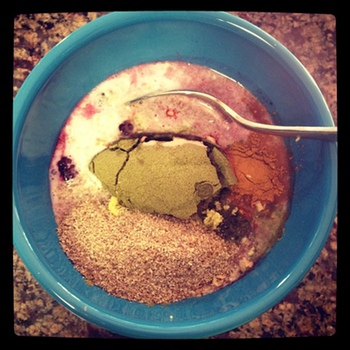 Breakfast: Mixed fresh berries with hemp, chia powder, cinnamon, ginger, and coconut milk.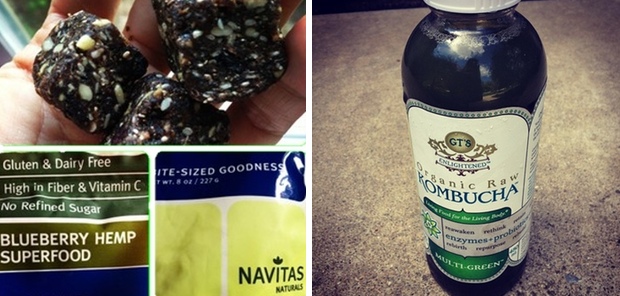 Morning snack: Navitas Naturals Blueberry Hemp Superfood. "I also drink water, Kombucha, and occasional herbal tea."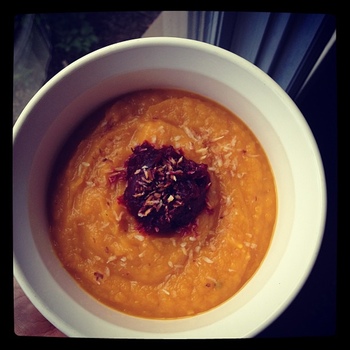 Lunch: Pumpkin and butternut squash soup with red beet purée and toasted coconut.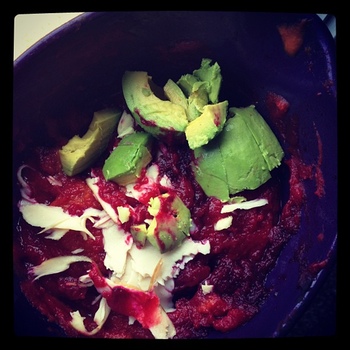 Afternoon Snack: Half an avocado mixed with Applegate Farms turkey and red beet purée.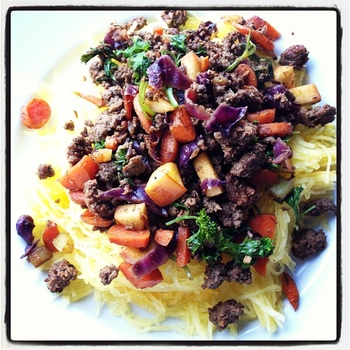 Dinner: Spaghetti squash with ground buffalo and fresh fruit and veggies (apple, red cabbage, celery, carrot, parsley, and cucumber).
To see how other health experts eat for a day, visit Well+Being's Food Diaries page.
Are you a local health expert with a love for food? Keep a food diary for us! E-mail wellbeing@washingtonian.com for details.