Every family has its tradition when it comes to cranberry sauce, whether it's jiggly and can-shaped or slowly simmered over the stove. This recipe is a favorite of dietitian Judy Caplan, who re-creates it each year for her family from an old, food-stained index card.
With slices of apples and oranges, it's more bona-fide side dish than garnish. It's quick and easy to whip up the day before Thanksgiving, and full of vitamin C from all the fresh fruit. Most important, it's the best cranberry sauce I've tried—I think my family may start a new tradition this year.
Yield: Approximately 24 servings
Per-serving nutrition: 93.2 calories; .7 grams fat; 8.7 milligrams sodium; 78.2 milligrams potassium; 23.3 grams carbohydrates; 2.2 grams fiber; 19.5 grams sugar; .3 grams protein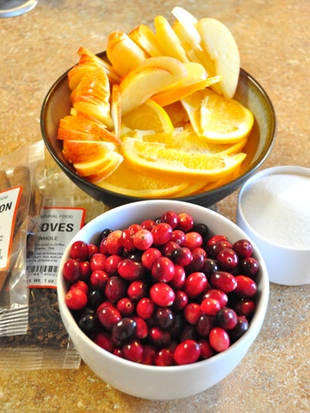 Ingredients:
2¾ cup water
2 cups sugar
2 packages washed fresh cranberries
3 red apples, unpeeled, cored, and sliced paper thin
2 navel oranges, unpeeled, sliced paper thin
3 cinnamon sticks
12 cloves
Directions:
1) Combine water, sugar, cranberries, cinnamon sticks, and cloves in a large pot and stir well.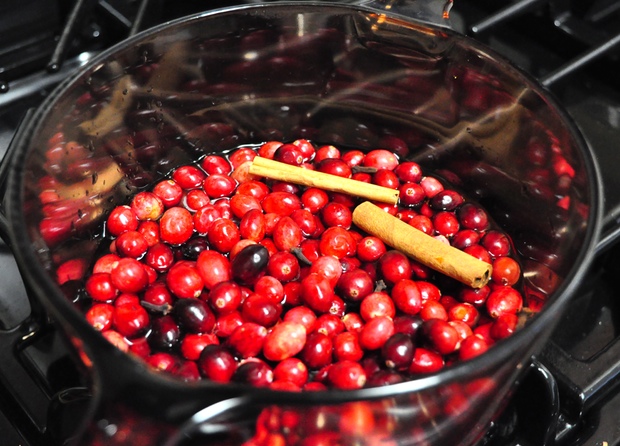 2) Bring to boil. Once boiling, reduce heat and continue to boil for 5 minutes without stirring.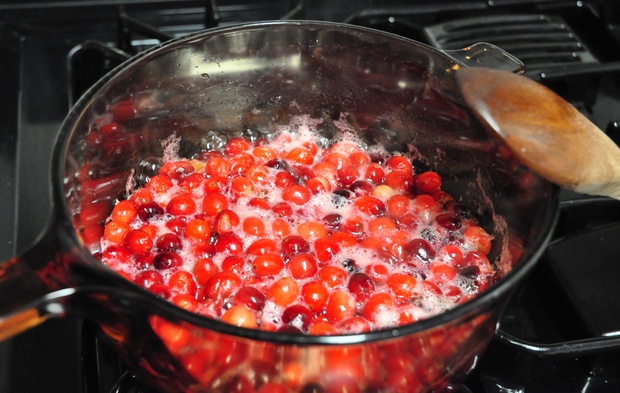 3) Remove from heat and add apples and oranges. Stir gently so you don't smash the berries.
4) Let cool, then refrigerate for at least 24 hours.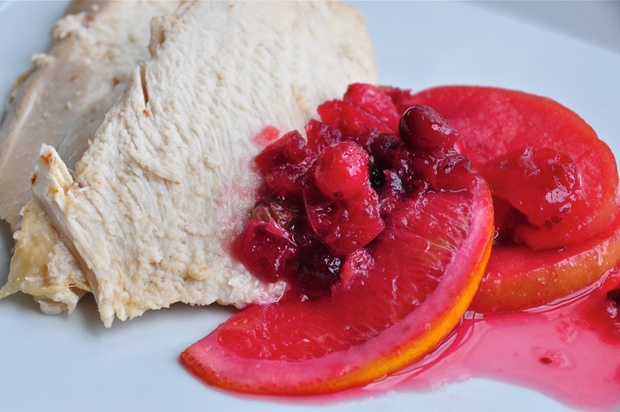 Judy Caplan is a registered dietitian inprivate practice in Vienna. Her latest books, GoBeFull—Eight Keys to a Healthy Life and the GoBeFull Juice Diet and Cleanse, are available on iTunes and Amazon.
Are you a nutrition expert with a delicious and nutritious recipe? Share it with us at wellbeing@washingtonian.com and we may feature it on Well+Being!
For more healthy Thanksgiving recipes, visit Washingtonian's official 2012 Thanksgiving guide.