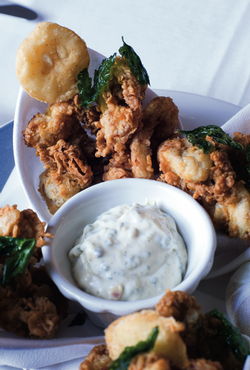 Kinkead's,
a repeat restaurant on our 100 Very Best list since it opened in 1993, announced via Twitter that it will be closing its doors in
a month.
"With a heavy heart we must announce that Kinkead's will be closing it's doors on
12/22/2012," reads the message, sent yesterday evening.
Chef
Bob Kinkead is a fixture in the Washington dining scene, and garnered the title of Best Chef in
the Mid-Atlantic region by the James Beard Foundation two years after his seafood
restaurant debuted on Pennsylvania Avenue. The fine-dining spot was also named among
the 25 best restaurants in America by Esquire Magazine. In addition to his eponymous
restaurant, the toque opened Hell Point Seafood in Annapolis and Colvin Run Tavern
in Vienna, both of which have closed. Another eatery with brother David, Sibling Rivalry,
operates in Boston.
The restaurant's Twitter feed encouraged diners to make reservations for the final weeks of service. When contacted this morning, personnel mentioned that a lease agreement with the building at 2000 Pennsylvania Avenue is soon due, and that the negotiation may have had some bearing on the shutter. Kinkead confirmed with the Washington Post that the building is at the heart of the issue, though he may use part of the space for a Mediterranean and Italian riff on the seafood concept.