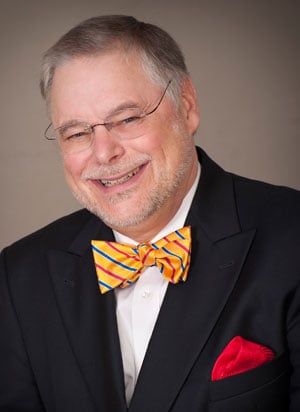 Bob Madigan is no longer WTOP's "Man About Town," but he's not crying in his beer about the station
putting an end to his long-time events beat. "At first I was crushed," he says. "It
was 13 1/2 years of being my identity. I gave myself the opportunity to mourn the
loss, and now I'm moving on."
He's moving on but not leaving the FM perch where he's worked for almost two decades. He
says he will continue to do "the same kinds of stories," covering events in and around
Washington, but with some significant changes in scope. "We're moving away from the
big, mega fundraisers, balls and galas, and getting down to more people-oriented stories."
Madigan said the decision to eliminate "Man About Town" was made by WTOP's new Program
Director
Laurie Cantillo and was delivered to him by Cantillo and the station's vice president for news and
programming,
Jim Farley. "One of the arguments, which I think is a good one," Madigan said in an exclusive interview with Washingtonian,
"is that we have new people coming into town all the time, and hearing 'Man About
Town' they may not understand the legacy and might think it is about the top one percent."
Madigan did not warm to this argument immediately but did conform "once I sat down
and thought about it."
There are programming changes for Madigan, too. "Man About Town" had fixed real estate
in WTOP's daily schedule. "I don't have the dedicated time slot anymore," he said.
"I'm now in the regular mix, which means I do two versions of a story, and they are
shorter, and there's no guarantee if or when they will actually run, just the same
as any other reporter." Nonetheless, Cantillo said to us in an e-mail, "Bob continues
his mission of bringing WTOP listeners stories about good news and people making a
difference in our community."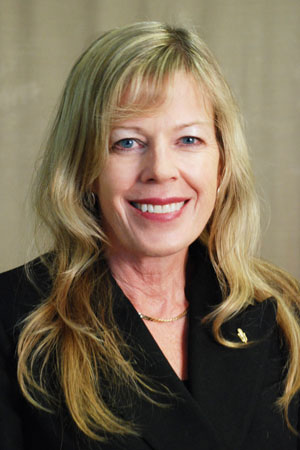 Madigan described his re-assignment as part of an overall new direction for WTOP.
"Laurie was brought in to basically help us retool the whole radio station so we are
more targeted toward our audience, an ever-aging audience, something everybody is
having to deal with," he said. "Features have been shortened. We're trying to get
the story count up. We're picking up a lot of younger people, twentysomethings and
so forth. We want to keep doing that." He mentioned programming additions such as
Dr. Drew and Dr. Oz, and said these changes "are reflecting positively in the ratings."
He said also that there is increased emphasis on the station's website.
"That's the other thing Laurie is really working on, integrating the air product and
the web product. I'm so impressed with what the Web crew is doing."
Madigan quoted Farley as saying WTOP is "no longer just a radio station. We're a news
outlet." The station is owned by Hubbard Broadcasting, which is based in St. Paul,
MN. They also own WFED AM, which is branded as Federal News Radio; WBQH AM, a Spanish-language station known as La Mera Mera; and three other local FM signals that simulcast WTOP.
While it's not the only all-news radio station for the Washington area—there's also
WNEW-FM—it has long been the ratings leader.
Sometimes new bosses come into an organization—especially those with a mandate for
change—and the effect can feel like a derecho. Has that happened with Cantillo? Madigan
says "no," and since he hadn't yet had his morning caffeine fix, and was being quite
candid, we take him at his word when he added, "she's brought a new spark of life.
It's always been a great place to work, but she has given us new direction and gets
along well with everybody."
Aware that there's downsizing under way throughout the media industry, Madigan noted
that WTOP "just added people," particularly on the website and reporting staffs. "I
think despite the economy and other little belt-tightenings, we're flourishing."
We wondered if someone else would be picking up the "Man About Town" duties but perhaps
with a different title. "I don't think they have a woman about town," he said. Over
the years, he said, there was talk about whether his title was sexist, but the question
never got answered. It doesn't matter now, anyway. RIP, "Man About Town."