Robert Morton is on a mission to help busy people maintain a healthy lifestyle and diet. An avid CrossFitter and a partner/co-owner of Power Supply, the Alexandria-based company that crafts fresh, chef-driven Paleo meals for Washingtonians, Morton himself has lost 40 pounds. He kept a one-day food diary for us to show how he got into the best shape of his life.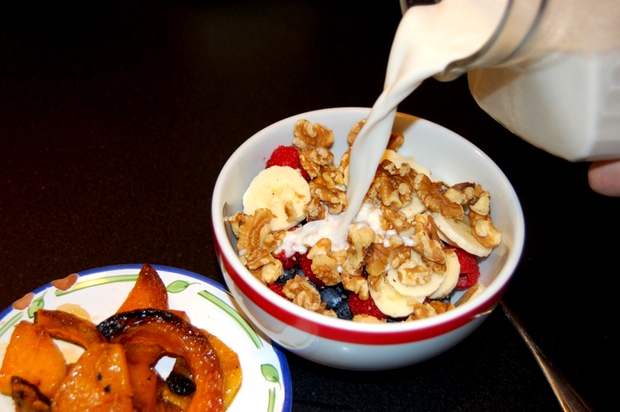 Breakfast: "Faux-cereal goodness, or how I treat my cereal withdrawal: almond milk, a few different berries, banana, walnuts, and a little brown rice—yep, I'm a Paleo-er who rocks a little starch. And after a CrossFit workout this morning, I'll sometimes start by carbing it up a bit for recovery, like with this leftover roasted squash."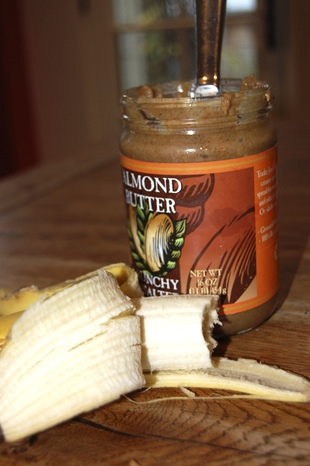 Morning snack: Banana and almond butter (crunchy, no sugar). Apples work, too. "Fast, doable anywhere, yum."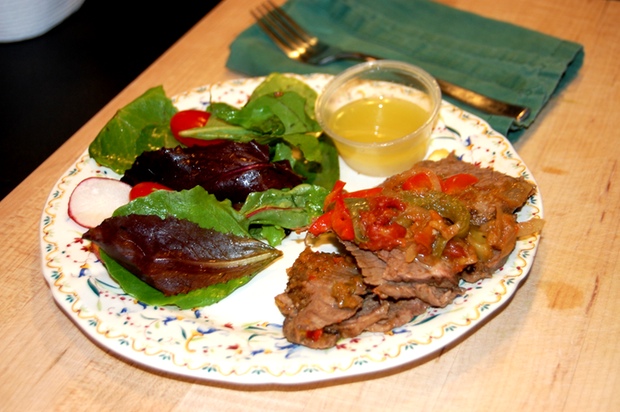 Lunch: "Taking my own medicine, so to speak: one of our Power Supply meals, this time flank steak with sofrito sauce (simmered tomatoes, onions, garlic), and a side salad."
Afternoon snack: "A quick weekend prep session can power a whole week's snack agenda. Today, I heated up roasted broccoli, with a dollop of homemade guacamole and some of those weirdly small carrots."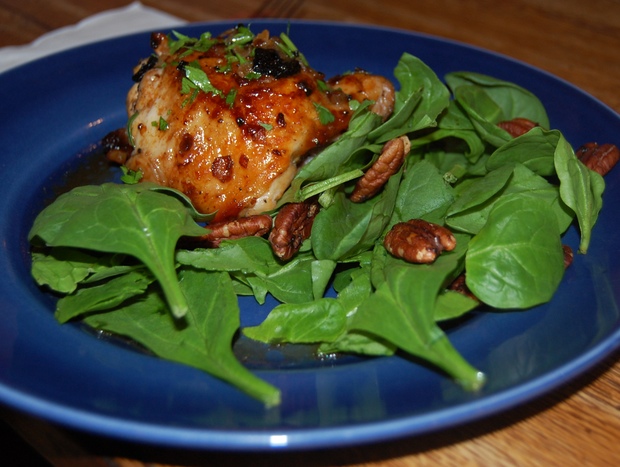 Dinner: "A weeknight fave: roast chicken with shallots, a quick spinach salad tarted up with lightly spiced pecans, which double as snacks—if my kids don't munch 'em first."
Are you a local health expert with a love of food? E-mail wellbeing@washingtonian.com to find out how you could be featured in our Food Diaries series.
You might also like:
| | | |
| --- | --- | --- |
| How to Host a Healthy Party | How a Runner Eats | How a Vegan Eats |