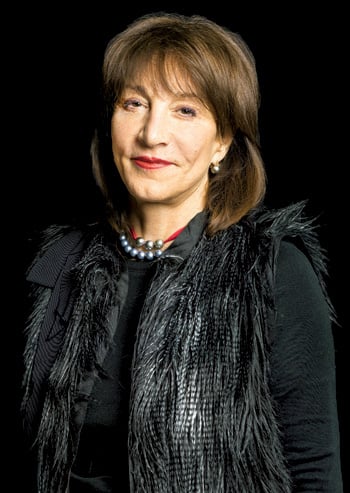 The book: When I first moved here from Europe in 1965, a friend of mine had a book by Elizabeth David, French Provincial Cooking. I started reading it and couldn't put it down. It really gave you a feeling of how food should taste and how important ingredients are. I would just pick something out of the book and cook it for our friends and my husband. That's how I learned.
The early job: We bought a six-bedroom house on Mintwood Place [in DC's Adams Morgan] that was originally a rooming house. The kitchen was big—I had enough room for nine chairs. My students watched me cook and asked me questions, and I gave them wine. That was my first step from cooking at home to becoming a professional.
The turning point: In the mid-'70s, one of my students asked if I would be interested in opening a restaurant at the Tabard Inn. This was also the time when my husband and I decided to split up. First I said, "I can't do it," but then I thought: I have to. It was an enormous learning curve. Now I wonder how I had the courage.
The words of wisdom: My father always said, "Health is the most important thing you have in life. No money in the world can buy it." When people tell me, "Organic is so expensive," I always say that I prefer to spend money on food than on the doctor.
This article appears in the February 2013 issue of The Washingtonian.