One recent morning at the dog park northwest of Dupont Circle, I heard a guy screaming, "Chuck Todd! Chuck Todd!"
I whipped around to see if there had been a Chuck Todd sighting. Perhaps the ubiquitous NBC News White House correspondent was hustling down New Hampshire Avenue.
"Chuck Todd! Chuck Todd!" the guy said again. Maybe Todd was walking across S Street.
"Chuck Todd, get over here," the man commanded.
At which point a medium-size Labrador retriever with a light brown coat came loping over.
"Excuse me," I said, "but is that your dog and did you call it Chuck Todd?"
"Absolutely," the man said. "And he responds. See?"
Chuck Todd sat. Chuck Todd does have a punchy, percussion-like ring.
Why name your dog after a TV journalist?
Mike Salih blames his wife, Lal Johnson.
"She loves Chuck Todd," he told me. "Every time she sees him on the news, she stops what she's doing and stares at the screen."
I told him I can relate. My wife, Louise, is a Chuck Todd groupie, too.
"You should have seen us when we chose the puppy," Salih said. "I would hold up one little Lab after another and ask my wife, 'Is this Chuck Todd? Is this Chuck Todd?' It's a good thing the one she liked was a male."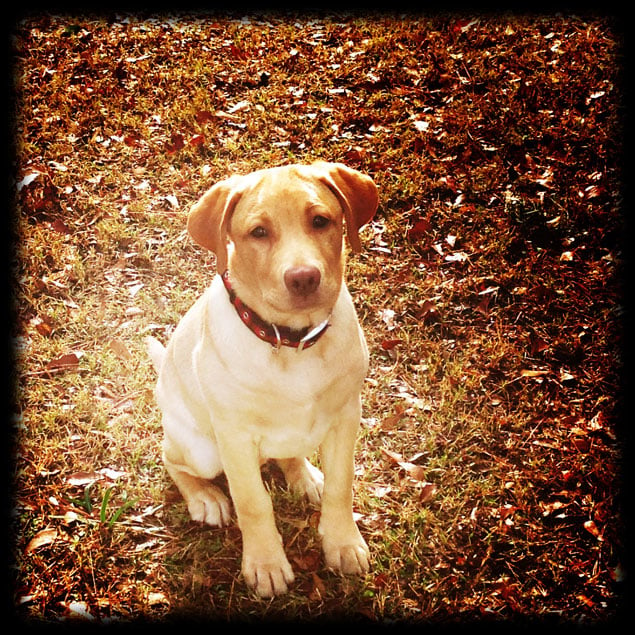 Chuck Todd is at once frisky and easygoing, engaging but calm. He exudes, "Trust me, I know what I'm saying, and I have the numbers and sources to prove it."
When I alerted Chuck Todd, the human, that I had encountered a dog named after him, he didn't relish the comparisons.
"This takes the Harry Truman saying about 'If you want a friend in Washington, get a dog,' to another level," Todd said. "So, at a minimum, it means I have one friend in Washington, right? But are you sure this is a compliment?
"That said," Todd continued, "I'd rather be the namesake for a dog than the namesake for the messes dogs make."
Fair enough.
Mike Salih wondered if Chuck Todd the human would entertain the idea of having his photo taken with Chuck Todd the dog. That might alleviate confusion in the Salih household many mornings when Chuck Todd makes an appearance on the Today show and Lal Johnson screams, "Chuck Todd!"
And Chuck Todd races over.
Perhaps a photo of the two would just add to the confusion.
As Washingtonian's national editor, Harry Jaffe usually writes about crime, sports, and local politics. But away from the magazine, he keeps bees and tries to train Stella, the family's yellow Lab. He lives in Logan Circle and Clarke County, Virginia, with his wife, Louise, and their daughters.