Haley Coghill lives and breathes fitness. She's an assistant fitness director at Georgetown University, and when she's not working she's leading yoga and indoor cycling classes at local gyms like Down Dog Yoga, Vida Fitness, Mint, Stroga, and Sport & Health. "I teach nine classes per week, in addition to practicing hot yoga five to six days per week, running two to three days per week, and trying a new workout whenever I get the chance," she says. Talk about a fitness lover. Coghill kept a one-day food diary for us to demonstrate how she fuels her body in between all that exercise.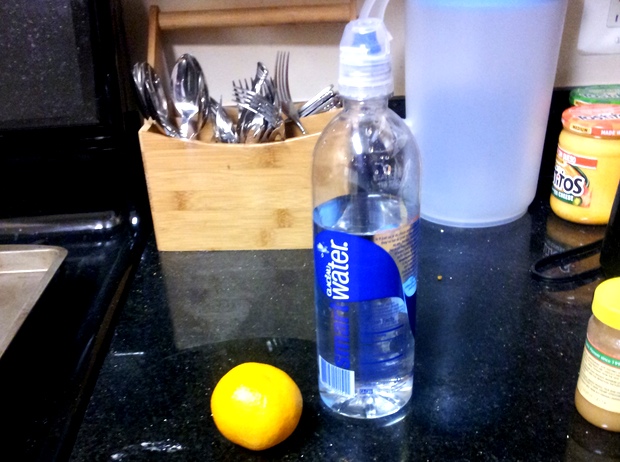 Snack: "I teach first thing in the morning six days a week, so I need something that will keep me going through class without slowing me down. A clementine and a bottle of water is just the thing."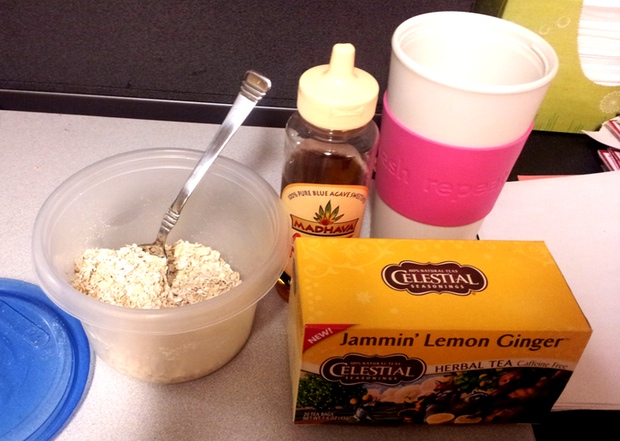 Breakfast: "After class, I'm always starving, but I usually have to eat on the go. I like to pack some instant oatmeal and decaffeinated tea for breakfast. Just add water—and agave nectar to satisfy my sweet tooth—and it's a full meal."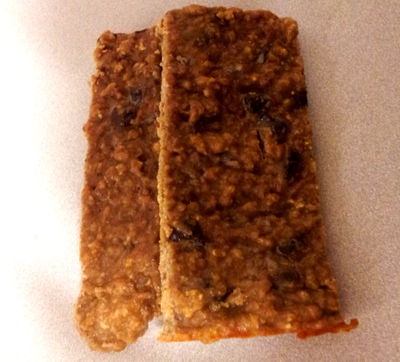 Mid-morning snack: "I make these banana-chocolate chip protein bars myself. They give me energy to get me through my morning and midday workouts, and they are delicious."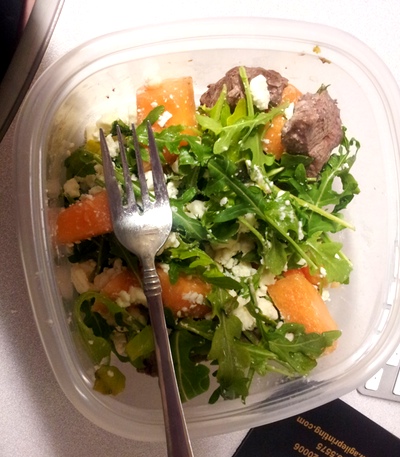 Lunch: "Post-workout, a salad always hits the spot. This one is arugula, melon, green beans, feta, and some leftover steak from last night's dinner. It's filling enough to last the afternoon and cold enough to help me cool down after a good workout."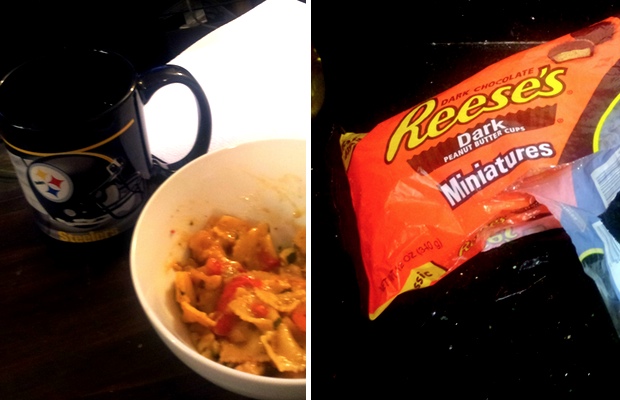 Dinner: "To replenish after my final workout of the day, I like to get carbs, vegetables, and protein with dinner. This meal of pasta, veggies, and chicken is perfect. I added another mug of hot tea as I settled in for the night."
Dessert: "I love dessert, so I like to finish off my dinner with some dark chocolate miniature Reese's Cups. I may have snuck one or two—or five—while I was making dinner, as well!"
Are you a local nutrition, fitness, or health expert with a love of food? E-mail wellbeing@washingtonian.com for details on how you could be featured in Well+Being's Food Diaries series.