We like where Debbie Katz's head is: The holistic health coach believes that no one diet or fitness regimen suits everyone. Every day she helps women in their thirties to fifties fine-tune what will help them gain more "energy and vibrancy in their lives." As for herself, Katz says what works best for her is an early in-home cardio and weight-lifting workout, "leading naturally into my day, where I like to be able to eat—a lot." Each day she strives to include vegetables in each meal and eat a light dinner. "Although I tend to wear a lot of black, my food needs to be colorful and pretty!" she says.
Breakfast: "Black tea is my gentle push into the day, and sets the stage for a good workout."
Post workout/morning snack: "My favorite time of the day: green smoothie! Sometimes I like to make it thick and eat it like fro-yo." Frozen banana, mixed greens, hemp protein powder, raw cacao, spirulina, maca powder, and almond milk.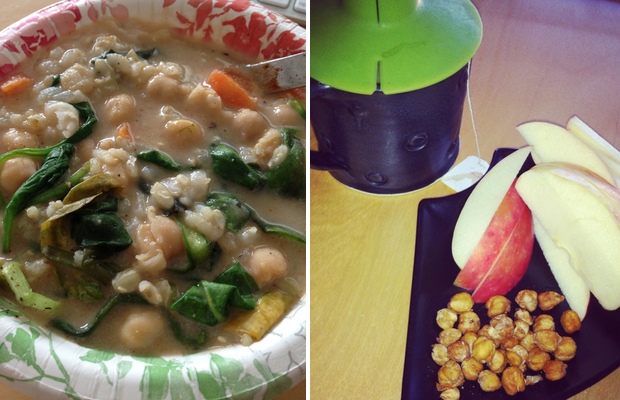 Lunch: Vegan chickpea and brown sprouted rice soup with cashew cream. "For me, volume is key. I like to feel like I'm eating a lot, so I pile on the veggies and make it look pretty. Since it's been so cold in DC, I've been making various soups a lot lately. Another part of my lunch protein is a homemade chickpea spread on a corn cracker."
Afternoon snack: Black tea, apple, and roasted spicy chickpeas.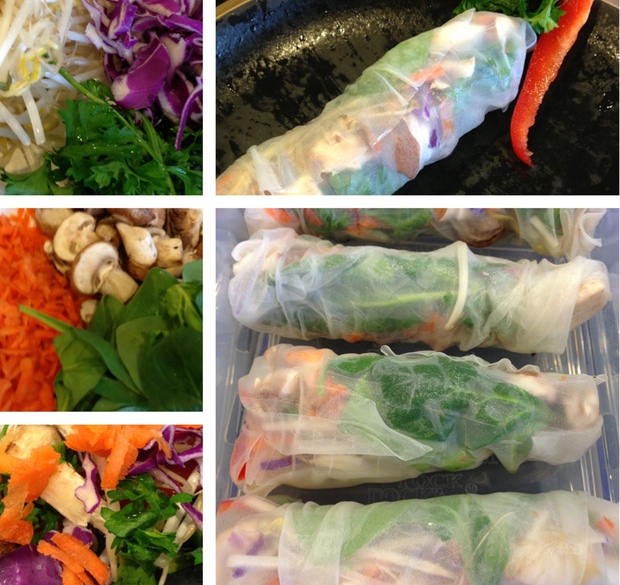 Dinner: Veggie sushi (cucumber, Japanese sweet potato, bell pepper, and avocado), spring rolls, and a veggie broth soup.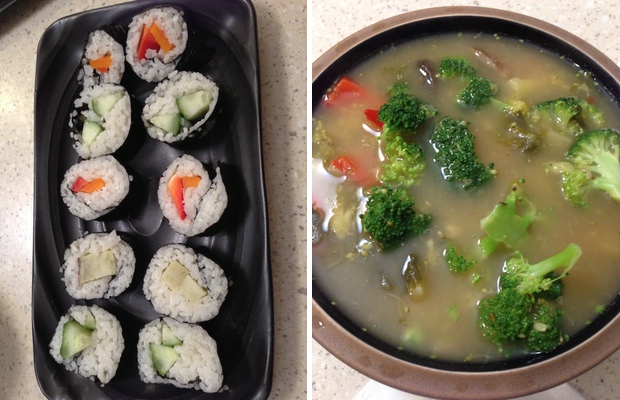 You Might Also Like:
Are you a local health, fitness, or nutrition expert with a love for food? Email wellbeing@washingtonian.com for details on how you could be featured in our Food Diaries series.