Nina Jankowicz is one busy, "fitness-obsessed" gal. When she's not getting her study on as a Russian and Eastern European Studies graduate student at Georgetown University, she's working out about six times a week and chronicling her experiences on her blog, Sweating It. "Grad school, internships, and job hunting keep me really busy, but I make time to be active and prioritize my health," she says.
Read on to see how the fitness blogger stays fueled.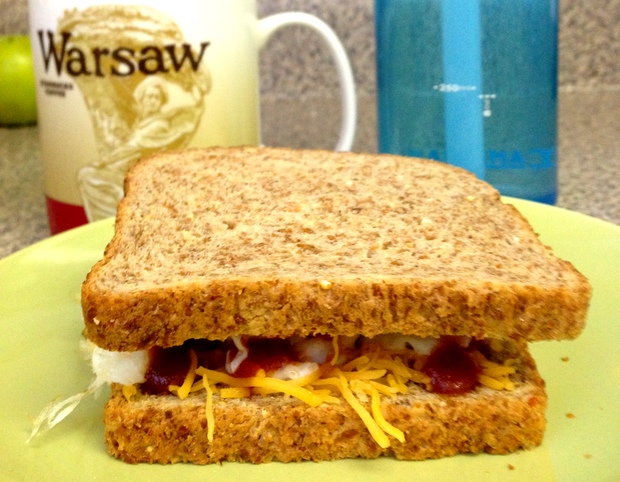 Breakfast: "After a long walk with our adopted husky-shepherd in the morning, I crave something warm and filling. I whip up three egg whites on two pieces of Ezekiel bread (hello, complete protein!) with some ketchup and low-fat cheddar cheese. I have my usual morning coffee on the side, prepared with unsweetened almond milk and a bit of stevia. At breakfast I begin my effort to consume about 72 ounces of water (three Camelbaks!) per day."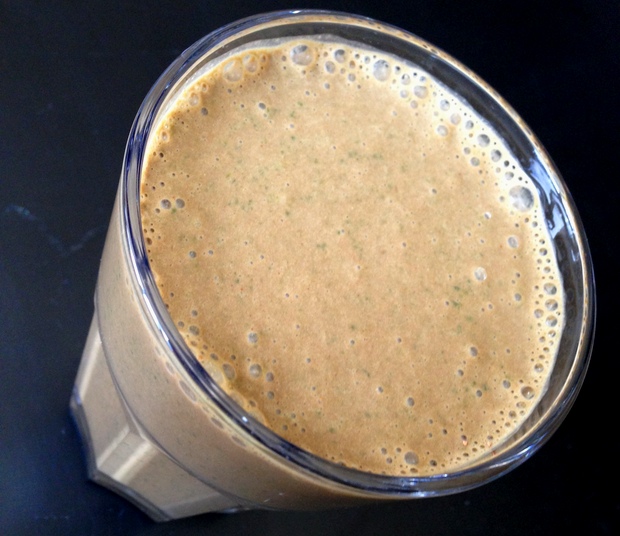 Morning Snack: "I believe in eating five to six smaller meals per day to keep my hunger at bay and my blood sugar levels consistent. Sometimes I'll have a piece of fruit, trail mix, or a protein bar for my morning snack, but since I'm at home this morning, I blend up a chocolate-banana smoothie. Into the blender goes a frozen banana, a large handful of baby spinach, a tablespoon of peanut butter, a cup of almond milk, and two tablespoons of unsweetened cocoa powder (you can substitute chocolate protein powder for an extra boost)."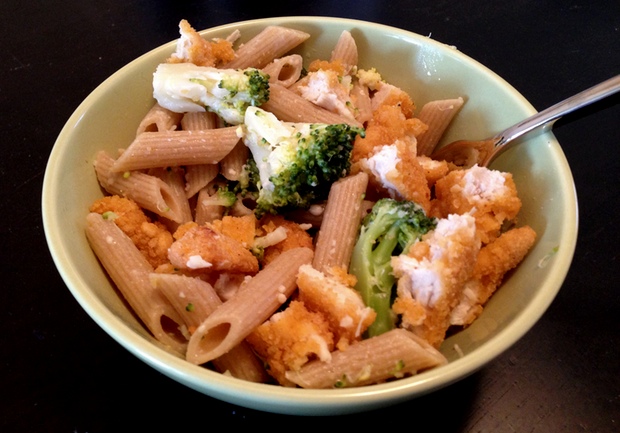 Lunch: "I try to keep my consumption of starchy carbs to the first half of the day to allow my body time to digest them before heading to bed. Before I head to campus, I toss a breaded chicken breast, steamed broccoli, and whole-wheat penne in a little olive oil, lemon juice, and Parmesan cheese."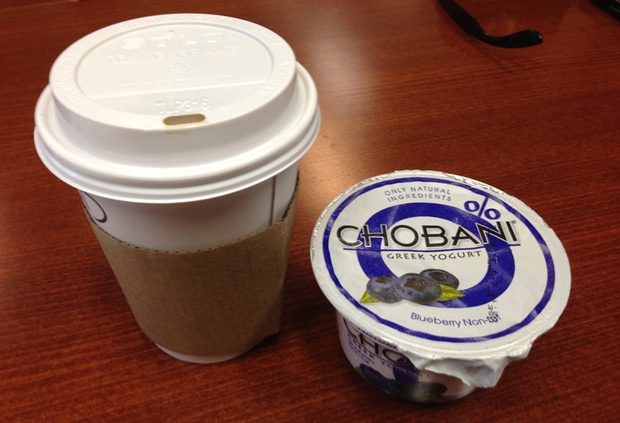 Afternoon Snack: "I'm in the library for a few hours and fuel my studying with a small coffee and Greek yogurt. I'm obsessed with yogurt, and if I don't have it at least once a day something feels off! Its digestive benefits are huge, and it's so filling."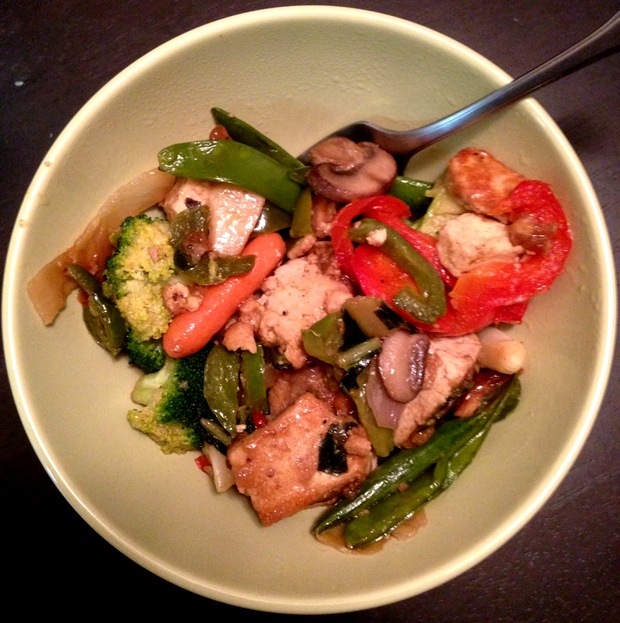 Dinner: "I have class over the dinner hour, so I brought some leftover tofu stir-fry with me to campus. This is one of my favorite quick, healthy weeknight meals. Crisp up some pressed tofu and sauté with your favorite veggies (or in my case, the pre-chopped fresh stir-fry medley from Trader Joe's) and a tasty sauce. This dinner will keep my tummy rumblings at bay during class and get me through my yoga practice."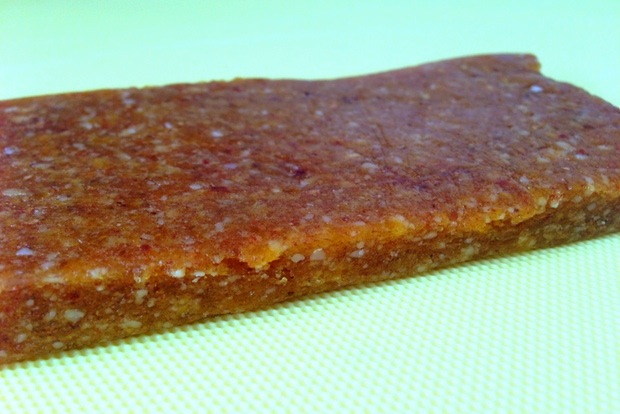 Post-Yoga Snack: "Today is my weekly volunteer session at Dancing Mind Yoga. In exchange for keeping the studio clean, I practice for free! After I'm done at 10 PM I'm starving, so I have a homemade protein bar—so much simpler and cheaper than the store-bought variety, and it also satisfies my sweet tooth. To make it, throw equal portions of dates, your favorite dried fruit, and your favorite nut into the food processor, and have at it until everything sticks together. Done, and oh so delicious."
You Might Also Like:
Are you a local health, fitness, or nutrition expert with a love for food? Email wellbeing@washingtonian.com for details on how you could be featured in our Food Diaries series.