Throughout her six-year struggle with breast cancer, local philanthropist
Patricia Liberatore never had to worry about how she would afford her costly treatments. But she knew
other patients who were struggling to keep up with their payments and wanted to find
a way to give back to Sibley Memorial Hospital, where she was receiving care. So her
husband,
Robert Liberatore, suggested they start a fund to help cancer patients in need pay for treatments at
Sibley. "She gave me one of those electric smiles and said, 'Oh, please do that. I
would love that,'" he said.
Soon after that conversation, on July 15, 2012, Patricia passed away at age 67.
But Robert was determined to carry out his wife's request. So he launched the Patty
Liberatore Fund with a personal donation of $100,000. The fund will help patients
who wouldn't otherwise have the means to pay for cancer treatment at Sibley, childcare
during treatment, and transportation to and from the hospital.
On March 14, Liberatore opened up his home in Spring Valley to friends and family
for an evening of appetizers, wine, and sharing memories of his wife. The benefit,
planned by the Sibley Memorial Hospital Foundation, also gave Liberatore a chance
to introduce the fund to the community.
When guests arrived at the white, two-story house situated in the middle of a cul
de sac, they were greeted by friendly valets and Sibley event organizers. Walking
through the house offered a chance to see photographs of Patricia displayed throughout
the study, hallway, dining room, kitchen, and living room. Susan Gage Caterers served
sparkling glasses of wine and platters of shrimp on a bed of grits, chicken skewers
with an aïoli dipping sauce, and mushroom quesadillas. More than 130 guests attended,
including congressman
John Dingell, American University's
Anita McBride, high-profile attorney
George Vradenburg, and
Michael Berman of the Durbenstein Group.
Midway through the evening, attendees gathered in the living room to hear a few words
from Liberatore, as well as from Sibley Hospital president
Chip Davis; Patricia's doctor,
Fred Smith; and Patricia's longtime friend,
Courtney Pastrick, who is also a breast cancer survivor.* The speakers each contributed short stories
about Patricia and explained her desire to help others. Liberatore opened with a description
of his wife from a note he once received. "Patty had a smile that could light a small
city," he said.
So far, the Patty Liberatore Fund has raised $210,000. For more information about
the cause, visit the Sibley Memorial Hospital Foundation website.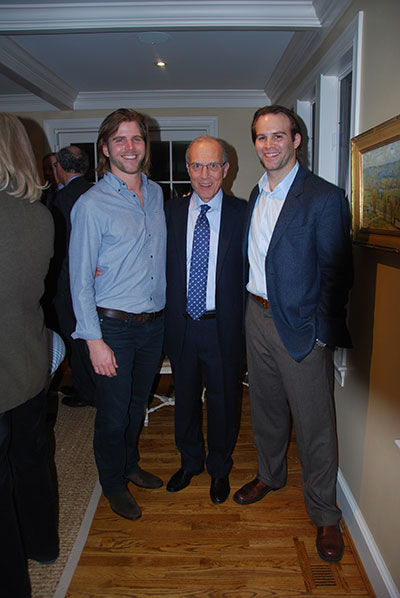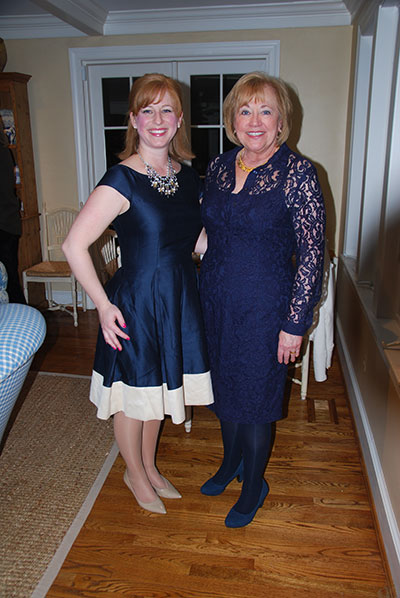 *This post has been updated from a previous version.