You might have come across
Rachel Morris at the Whole Foods Market in Foggy Bottom, where
each month she puts on cooking demonstrations and teaches vegetarian cooking classes.
While she cooks vegan and healthy at home, she admits she likes to splurge on a cookie
or pizza when she's out and about. She also works out four times a week, including
kickboxing and indoor cycling classes. Find out how the vegan-friendly cook eats for
a day.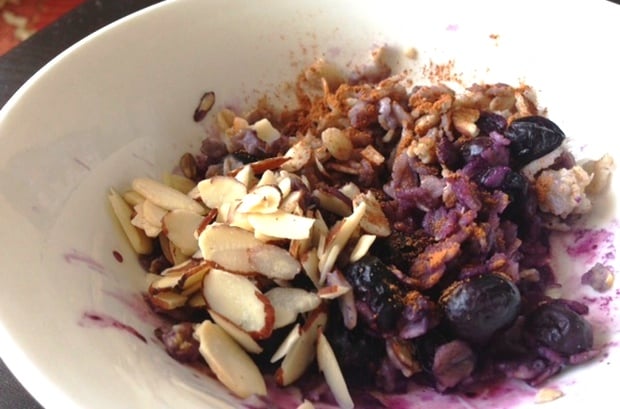 Breakfast: "I usually go light at breakfast, starting with coffee and my staple oatmeal
(rolled oats, almond milk, blueberries, almonds and cinnamon) or sometimes a banana.
I don't eat breakfast until I'm hungry. I like to think my body will tell me when
it's awake and needs food."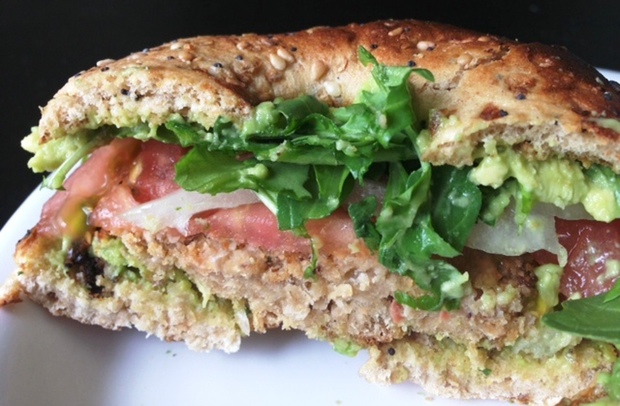 Lunch: "Sandwiches are my favorite lunch food. I'll have a homemade veggie burger
with mashed avocado on a whole wheat bagel thin. I find I sustain the most energy
when I eat small meals. If I'm still hungry after a good 30 minutes, I'll have something
else. On this day I followed with a KIND Bar."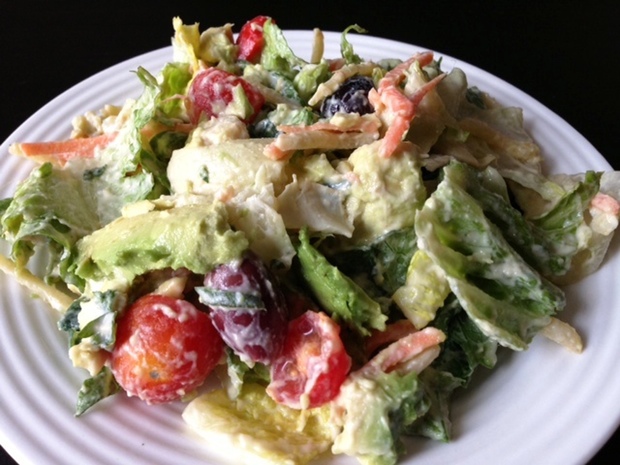 Dinner: "I have to admit I sometimes don't have a typical dinner. It can be a hodgepodge
of things such as carrots and hummus, chips and salsa, a few bites of some leftovers,
whatever. If I'm heading out for drinks I'll have something satisfying but light enough
to save room for something later. A salad with avocado and hummus for dressing does
the trick."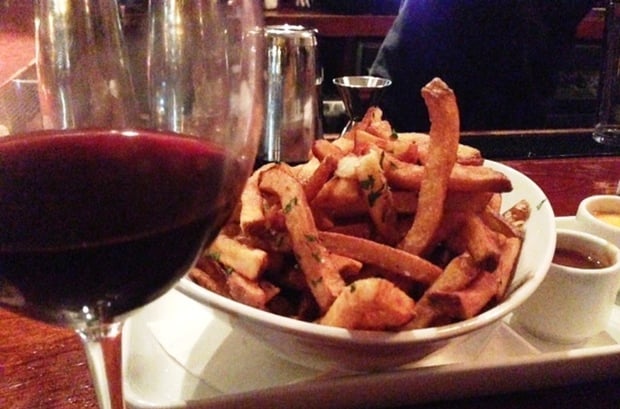 Snack: "I ate light and healthy all day because I knew I'd want something to snack
on with my wine at happy hour and it wouldn't be healthy. I happily split an order
of fries with my friend and enjoyed every bite without an ounce of guilt."
You Might Also Like:
Are you a local health, fitness, or nutrition expert with a love for food? E-mail wellbeing@washingtonian.com to find out how you could be featured our Food Diaries series.