Alice Bender is a registered dietitian with the DC-based American Institute for Cancer Research. As part of her job, through food she helps Americans take "simple steps to lower cancer risk, based on the latest science." Bender says she practices what she preaches, by following the institute's New American Plate, which requires filling at least two-thirds of your plate with plant-based foods and one-third or less with animal foods. Two to three times a week she also exercises at the gym with vigorous cardio and strength training, on top of walking every day for at least 45 minutes.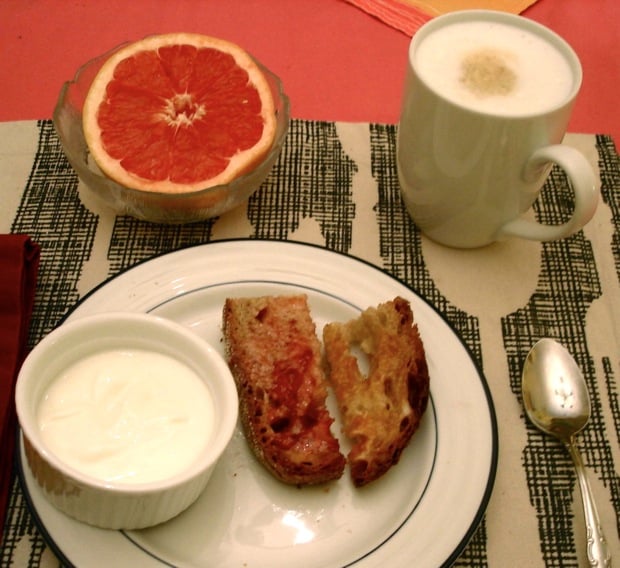 Breakfast: "I start my day with routine: whole-grain toast with a little jam, plain yogurt, fruit, and coffee with milk. Lately I've been dressing up my coffee with frothed milk. I love my little frother."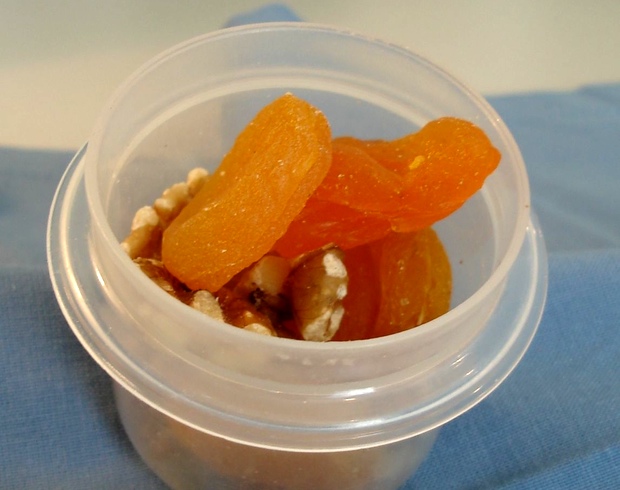 Morning snack: "For my mid-morning snack I'll munch on nuts, for a little protein boost, and fruit; walnuts and dried apricots is typical."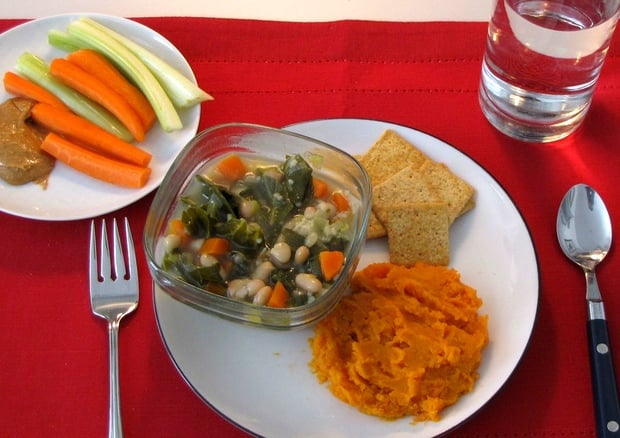 Lunch: "Leftovers make life easier in so many ways, healthier eating being one. A big pot of beans-and-greens soup can go a long way. And peanut butter and veggies usually find their way into my day."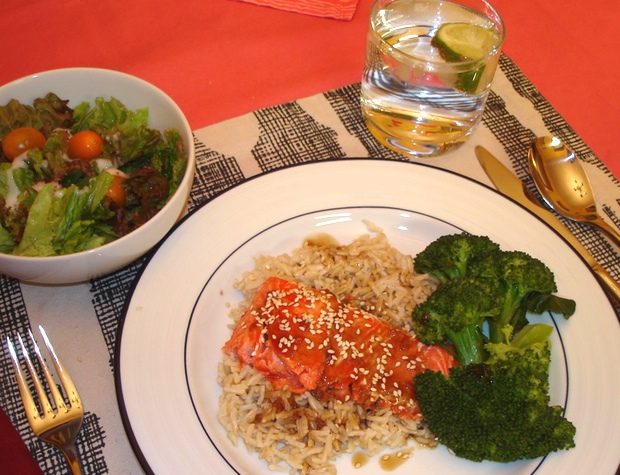 Dinner: "I do take AICR's recommendations for cancer prevention seriously, and I like to use the New American Plate model. This meal is a good example: salmon, brown rice, broccoli, and green salad. It's quick, easy, and always satisfying. Most days I'll have some kind of dark chocolate—so delicious!"
You Might Also Like:
Are you a local health, nutrition, or fitness expert with a love for food? E-mail wellbeing@washingtonian.com for details on how you could be featured in our Food Diaries series.