Michael Sapienza is the executive director of the Chris4Life Colon Cancer Foundation, which funds research to find a cure for colon cancer, the second leading cause of cancer deaths for men and women combined.
To show how one's diet can promote digestive health and therefore prevent colon cancer, Sapienza kept a one-day food diary for us. Find out what he ate for breakfast, lunch, and dinner below.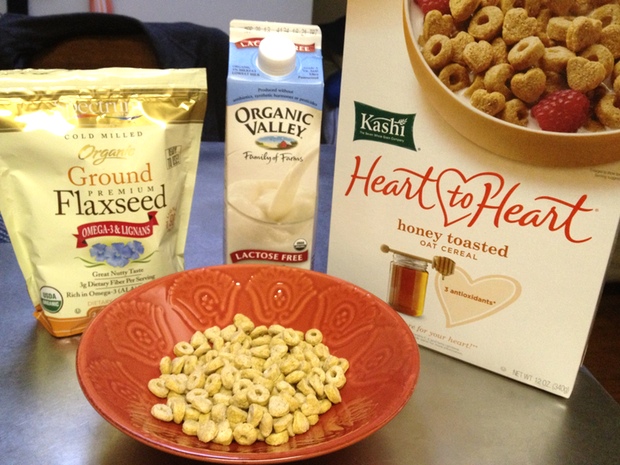 Breakfast: "My morning always starts with fiber. Fiber is one of the most important foods we can eat to help promote digestive health. My breakfast this day was Kashi's oat cereal with almond milk, sprinkled with flaxseed. There is evidence that flaxseed helps prevent heart disease, cancer, and diabetes."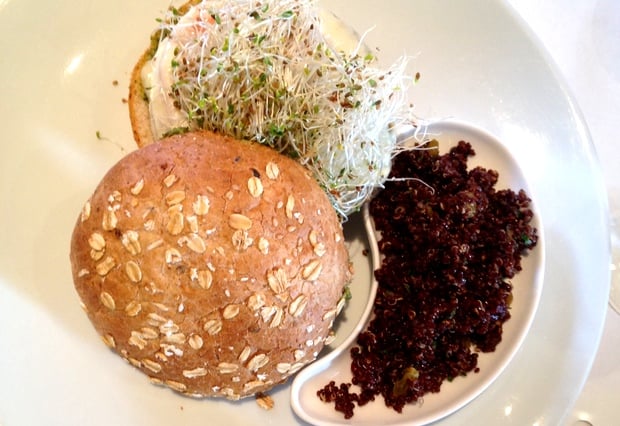 Lunch: "My midday meal was at Peacock Cafe in Georgetown. I was actually meeting with a 32-year-old stage IV colon cancer patient, and I knew he would enjoy this incredible place. My meal of choice is the veggie burger on a whole-wheat bun with sprouts. Sprouts also decrease your risk of heart disease and cancer, and are an antioxidant. This was served alongside some unbelievable-tasting quinoa."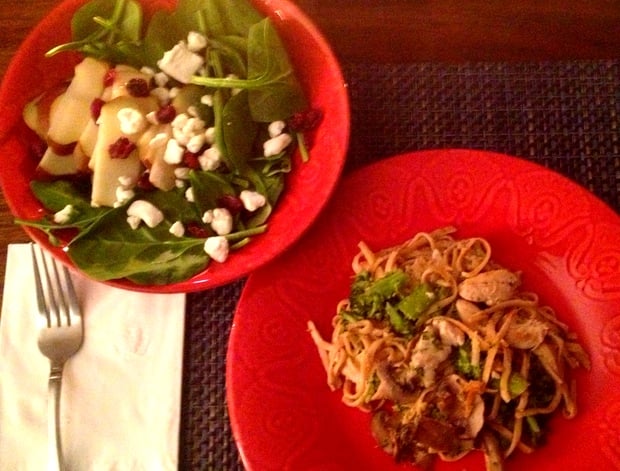 Dinner: "Given that five out of seven dinners I eat are normally while raising money or meeting new people, it was an absolute treat to be able to make a home-cooked meal for dinner. We started off with a small spinach salad with pears and goat cheese. I always make homemade dressing with olive oil, vinegar, salt, and pepper—simple, healthy, and inexpensive. Our main course was whole-wheat pasta with chicken and broccoli in a light pesto sauce. The important part about this is the portion size."
You Might Also Like:
Are you a local health, fitness, or nutrition expert with a love for food? E-mail wellbeing@washingtonian.com for details on how you could be featured in our Food Diaries series.