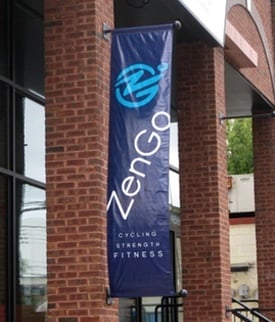 We heard rumblings before, and now we can confirm that the Bethesda-based indoor cycling studio ZenGo Fitness will open a second location in Logan Circle this August.
ZenGo Fitness owner Marc Caputo told Well+Being in an e-mail that the studio is located at 1508 14th Street, Northwest. The lease has been signed, and construction has started.
With its August opening, ZenGo will become the fourth indoor cycling in the District and the first for Logan Circle.
That's all of the details ZenGo will offer for now, but Caputo says even bigger news is on the horizon for the studio. We'll continue to update with more information in the next few weeks.