We've featured personal trainers' and nutritionists' food diaries aplenty, but never before have we featured a diarist who is both. Meet Christine Turpin, whose works double duty as a nutrition consultant and certified personal trainer. "When I am not educating clients about good nutrition or instructing exercise programs, I am squeezing in a run or a ride," she says. She recently ran the Zooma Half Marathon Annapolis and is training for a six-day bike ride called te Bike Virginia Tour. "When I am not riding or running I am strength-training in the gym or kayaking with my husband on the bay." Read on to see how she stays fueled.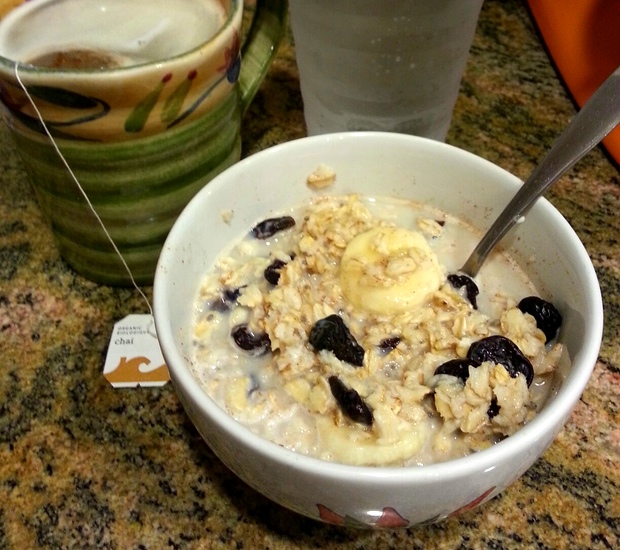 Breakfast: "An hour before I head out for a ride, I will doctor up a bowl of old-fashioned oats. I slice up a small banana, throw in a handful of dried cherries, and stir in a dollop of natural peanut butter. I top it with a splash of skim milk, a sprinkle of chia seeds, and a pinch of cinnamon."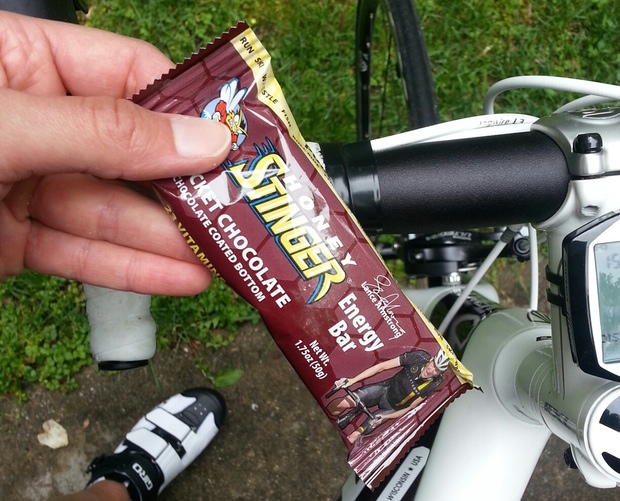 Snack in the saddle: Around 20 miles of pedaling, and I am ready for a snack to help me power home. Today it was a Honey Stinger Chocolate Rocket Energy bar, which fits nicely in my jersey pocket."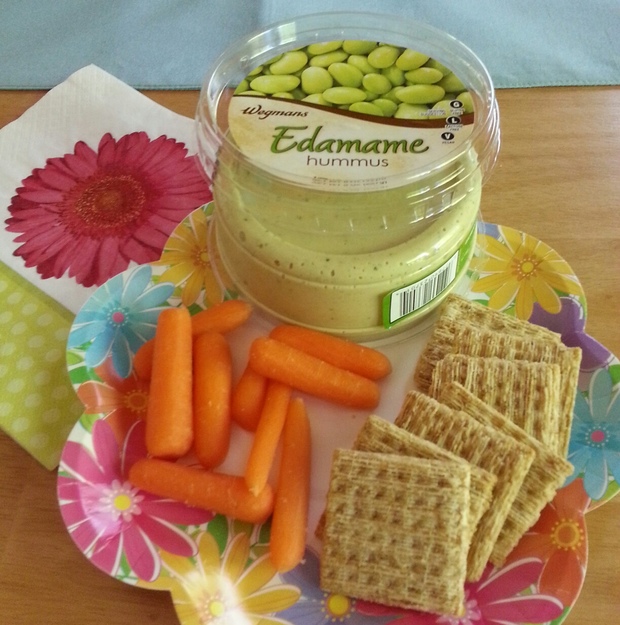 Post-ride snack: "Baby carrots for crunch, whole-wheat crackers (Triscuits) for salt and carbs, and a new spin on hummus, edamame, from Wegmans."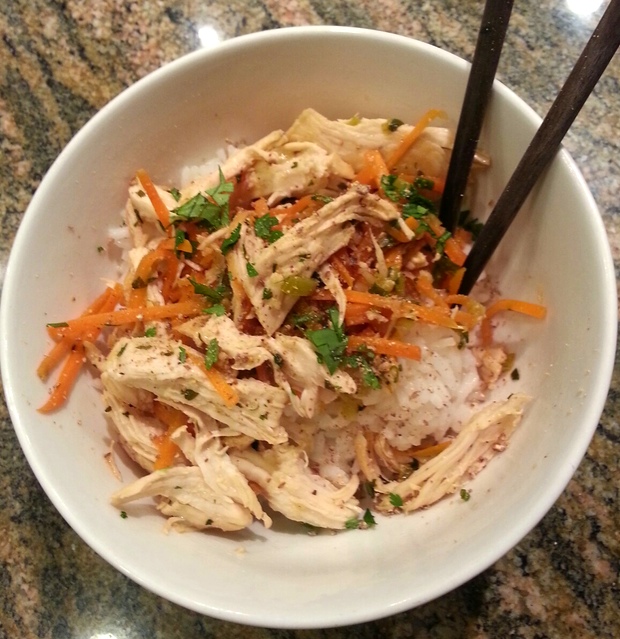 Lunch: "When I'm not running around Baltimore personal training or busy with a nutrition gig, I like to have a lunch I can heat up (too many sandwiches the days I am on the run). Sesame garlic shredded chicken is a good source of protein, and the rice gives me the carbs to refuel from my ride."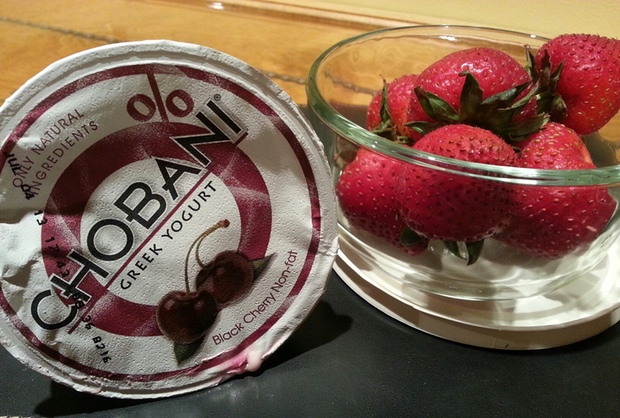 Mid-afternoon snack: "There were countless trials of testing the many flavors and brands of Greek yogurt and I finally found my favorite: black cherry. I like to pair my yogurt with fruit. Strawberries are my favorite fruit, hands down, and the season is way too short. Right now I am eating strawberries all the time!"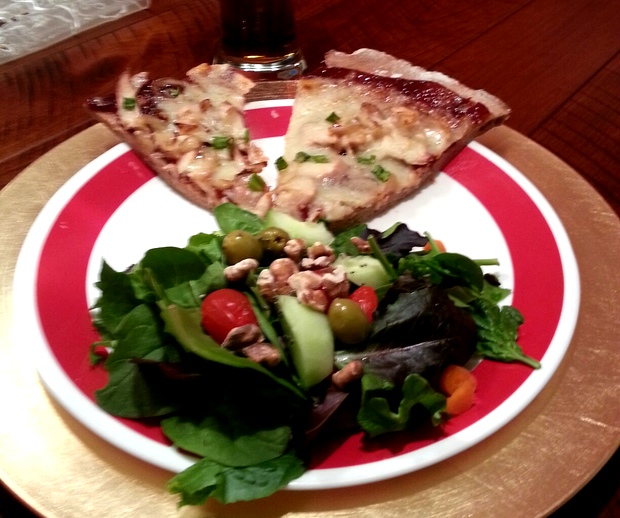 Dinner: "A sweet, tangy, and gooey punch to pizza—homemade barbecue chicken pizza on whole-wheat crust accompanied by a pint of pale ale. My favorite way to add color to a dish is to include a side salad with balsamic vinegar and olive oil."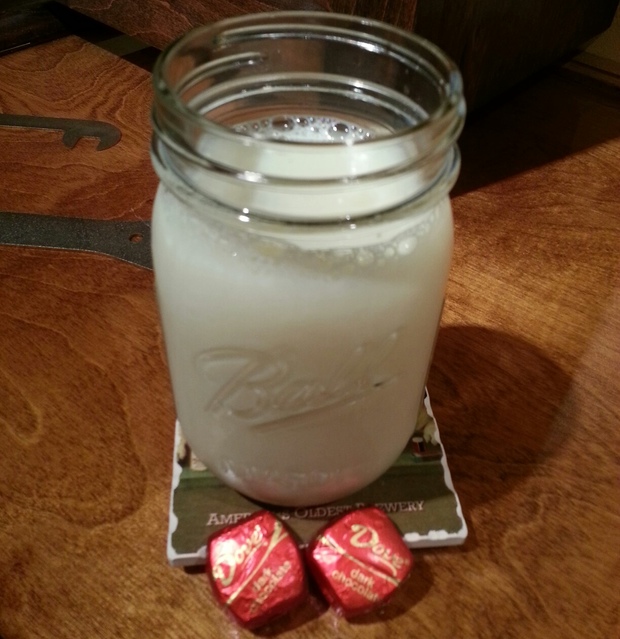 Dessert: "Before my kitchen is closed for the night, I like to have a little something sweet. Two pieces of dark chocolate do the trick; I will wash them down with a pint of skim milk."
You Might Also Like:
Are you a local health, fitness, or nutrition expert with a love for food? E-mail wellbeing@washingtonian.com to find out how you could be featured in our Food Diaries series.