If you're familiar with Poste's Pilates on the Patio program, you know that instructor Chauna Bryant loves fitness—and the occasional indulgence, too. A Pilates instructor for six years, Bryant also used to work in the restaurant industry, so she knows how difficult it can be to balance a love of both exercise and food. "I am a serious cardio junkie—it keeps my head clear and helps even out my occasional indiscretions," she says.
Along with cycling and running, each week Bryant often goes to two hot yoga classes and weight trains twice a week. On top of all of that, she teaches barre and Pilates classes and is currently a trainer for American Cancer Society's Fit for Hope Challenge. Read on to see how Bryant eats for a day.
Pre-breakfast drink: "Tuesday mornings start at 5:15 AM. My morning beverage of choice is hot water and fresh-squeezed lemon juice, with a dash of cayenne pepper. It is invigorating and provides a nice morning detox. I usually drink it on the way to my 6:15 AM client's house."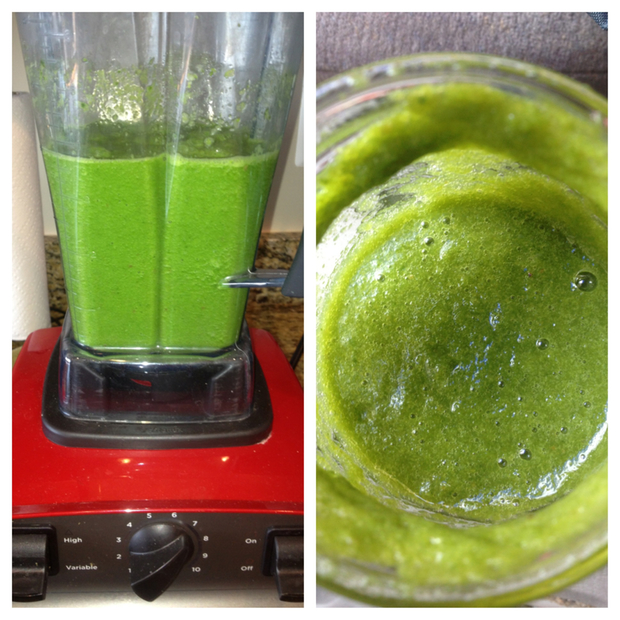 Breakfast: Green juice smoothie. "The contents vary, but today's blended goodness includes romaine lettuce, spinach, celery, cilantro, mango, banana, and lemon juice. Green juice smoothies are perfect for me because they are a grab-and-go option, and I can safely drink them while driving."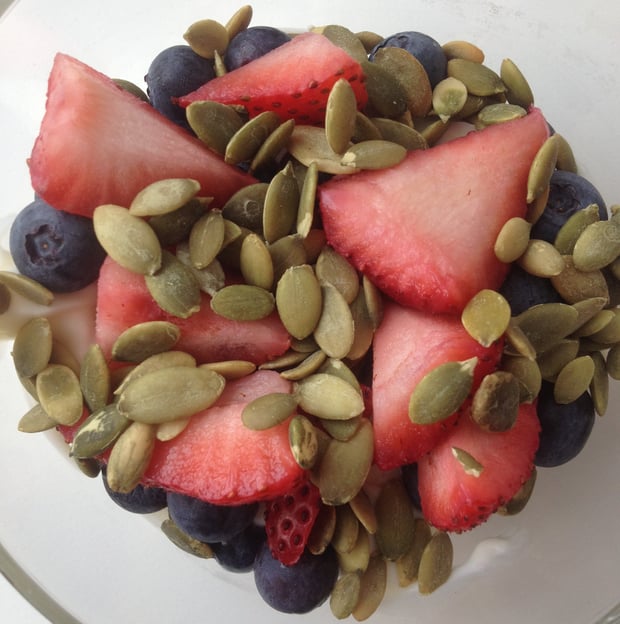 Morning snack: "I teach a 9 AM barre Class at ZenGo, and I was able to hop into the 10 AM cycle class. My post-workout snack is plain Greek yogurt with strawberries, blueberries, roasted pepetias, and a squeeze of lime juice."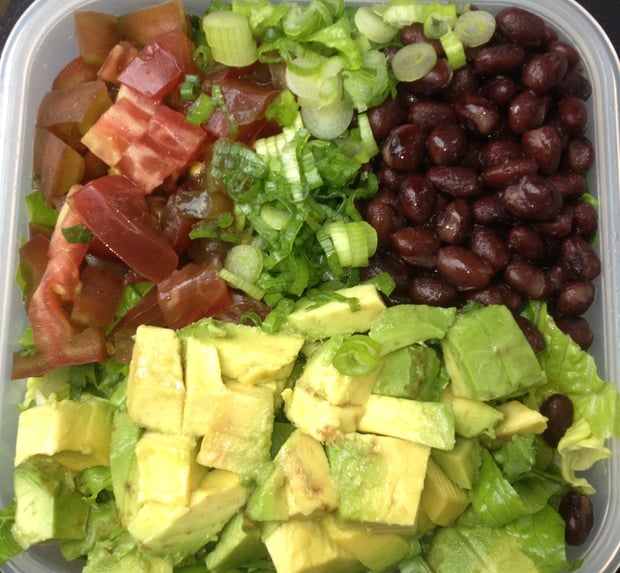 Lunch: "Beautiful weather, so I ate outside. Simple salad: shredded romaine, diced avocado and heirloom tomatoes, green onions, black beans, and a homemade lime vinaigrette."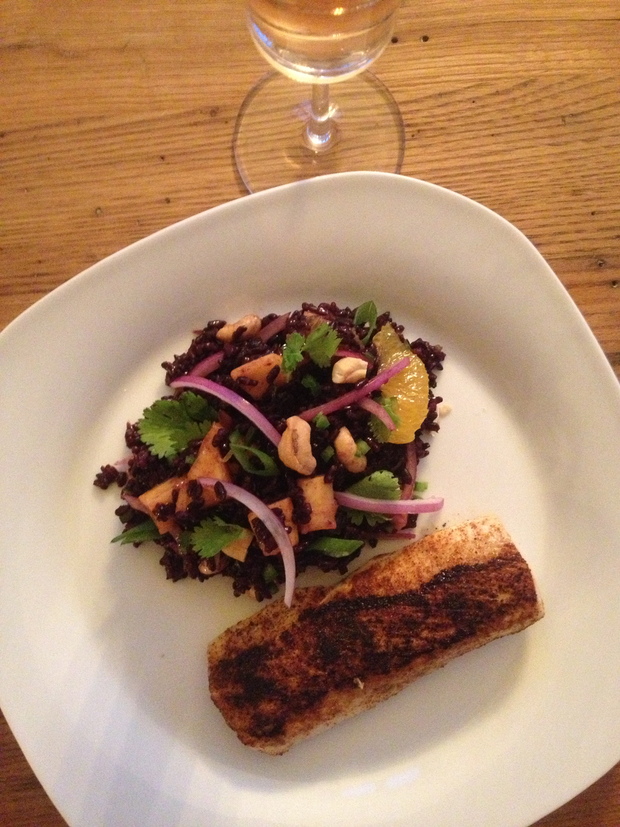 Dinner: "I am home by 8:45. I usually snack on carrot sticks or sliced cucumbers while I assemble my dinner. Pan-seared mahi mahi seasoned with ground cumin and chili, served with black rice salad (black rice, mango, orange slices, green onions, and chives). I am not big on dessert; instead I enjoyed an ice-cold glass of Gloria sparkling wine."
Disclaimer: The Food Diaries series is intended to be inspirational and is not an endorsement of each individual's diet.
You Might Also Like:
Are you a local health, fitness, or nutrition expert with a love for food? E-mail wellbeing@washingtonian.com to find out how you could be featured in our Food Diaries series.