Like most fitness folks who work two jobs, Monica Trauzzi has an early wakeup call. She's up by 4:45 AM and off to teach a BodyPump class at Washington Sports Club in Dupont Circle, followed by her own workout. Then it's over to the Hill to host her daily interview program, "OnPoint With Monica Trauzzi," with E&ETV. Read on to find out how she refuels after burning an average of 4,500 calories per week.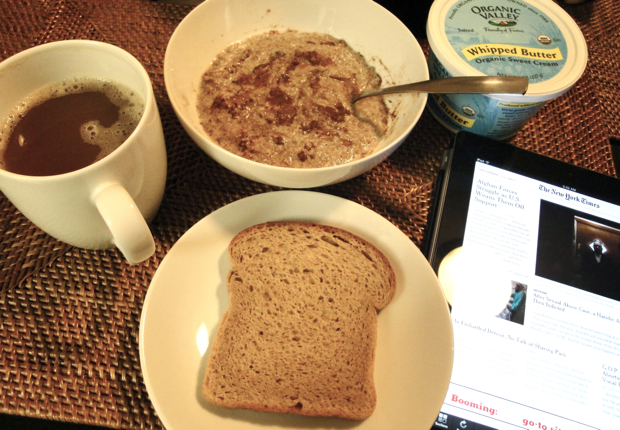 Breakfast: "My day always starts with the same pre-workout breakfast: a bowl of All Bran with almond milk and a tablespoon of organic cinnamon; black tea with a splash of almond milk; and a slice of whole wheat toast with organic whipped butter. I also take a multivitamin and 500 micrograms of B12. Off to the gym to teach BodyPump, followed by 45 minutes on the stairs."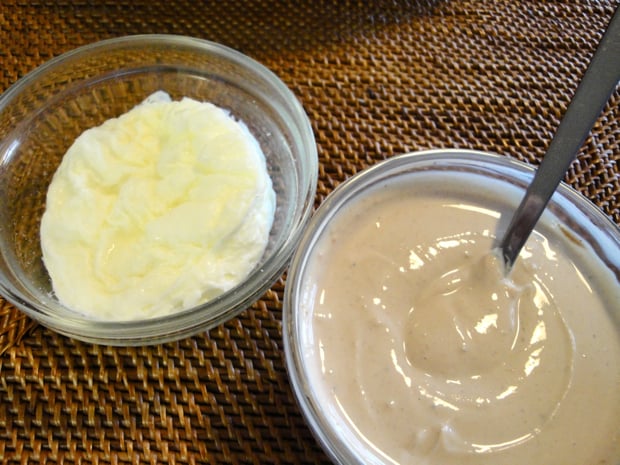 Post-workout snack: "Back from the gym and needing fuel that will sustain me until I get to the office. I like some light protein since it's still pretty early in the day. Today it's five egg whites, lightly salted, and a Fage Greek yogurt with some chocolate PB2 stirred in."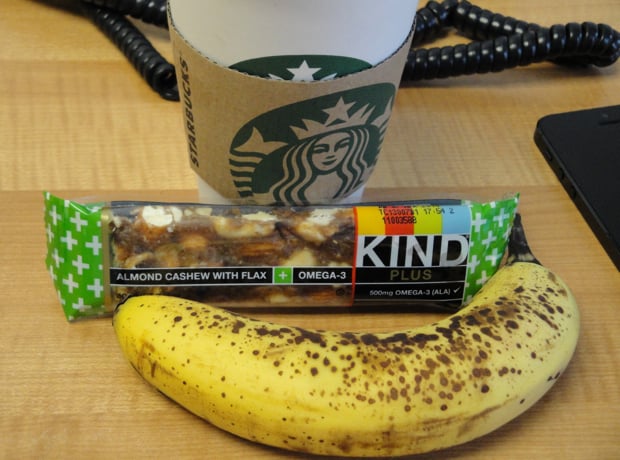 Mid-morning snack: "At my desk mid-morning while writing my script for the day's shoot, I had a small banana, a Kind bar, and a Starbucks Blonde Roast."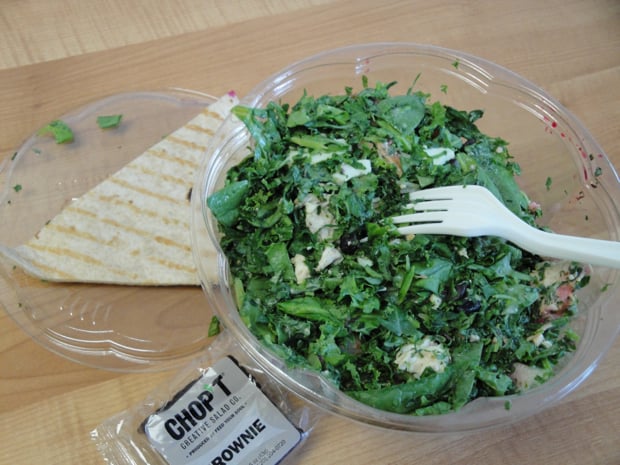 Lunch: "If I have a few minutes to spare midday, I like to take a walk at lunchtime. I always carry flats! It's a brisk 20 minutes, round trip, to my favorite lunch spot, Chop't. Lunch is typically my biggest meal. My salad is packed with nutrition and plenty of protein. Today it's kale, spinach, cucumbers, tomatoes, black beans, beets, egg whites, grilled shrimp, and grilled chicken; a small piece of whole wheat flatbread on the side; and a mini brownie for a little indulgence. I try to hold off on eating my lunch until after I shoot because I hate rushing through meals. I'm Italian—we like to savor every bite!"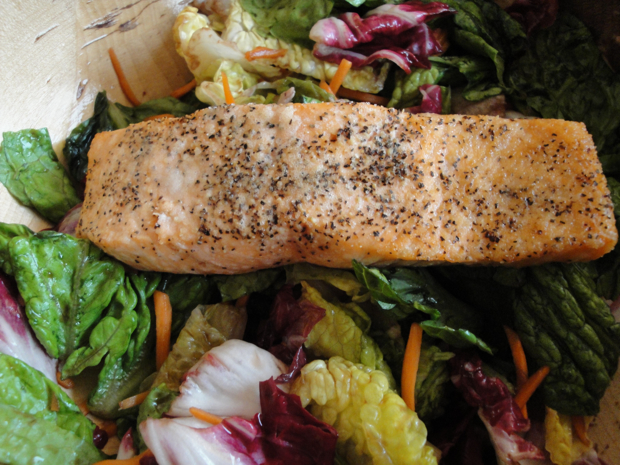 Dinner: "Dinner is usually pretty light during the week, since I head to bed early. Tonight it was a mixed salad with balsamic vinegar and broiled salmon. I love wine but try to keep my wine indulgences to the weekends and date nights."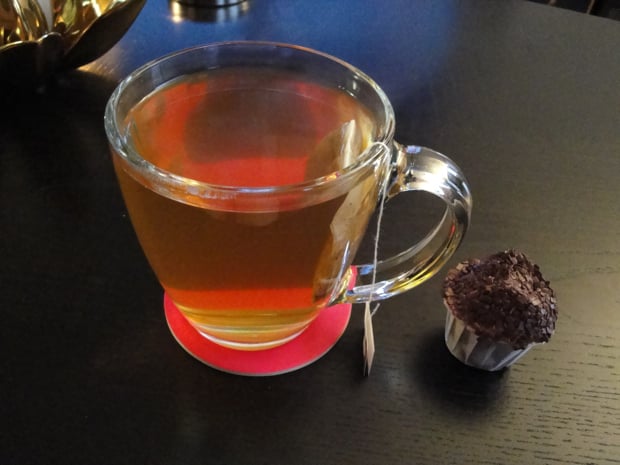 Dessert: "An hour later while winding down in front of the TV I had a 'shot' of dark chocolate frosting from Sprinkles cupcakes and a cup of cinnamon-spice tea. Then, off to bed."
Disclaimer: The Food Diaries series is intended to be inspirational and is not an endorsement of each individual's diet.
You Might Also Like:
Are you a local health, fitness, or nutrition expert with a love for food? E-mail wellbeing@washingtonian.com to find out how you could be featured in our Food Diaries series.