As the chief marketing officer of local digital health startup Audax Health, Camille Watson is constantly thinking about healthy living. She believes in whole, organic, and minimally processed foods, so you'll find lots of vegetables, nuts, and fish in her diet. Also making the occasional appearance: cheese and Greek yogurt, and wine. "I will never get rid of the red wine," Watson says. Read on to see how the busy CMO stays fueled while overseeing the marketing and brand development of the Georgetown startup.
6 AM workout: "I start off my days at a 6 AM LA Boxing class. One of their mottos, 'Your workout is my warmup,' is not a joke. My instructor Ted was particularly hard-core today: at least 150 pushups and even more situps in one form or another during the course of the class. Planks, high knees, jumping jacks, burpees, mountain climbers, and all sorts of sweat-inducing, hard punch-and-kick combinations to the heavy bag."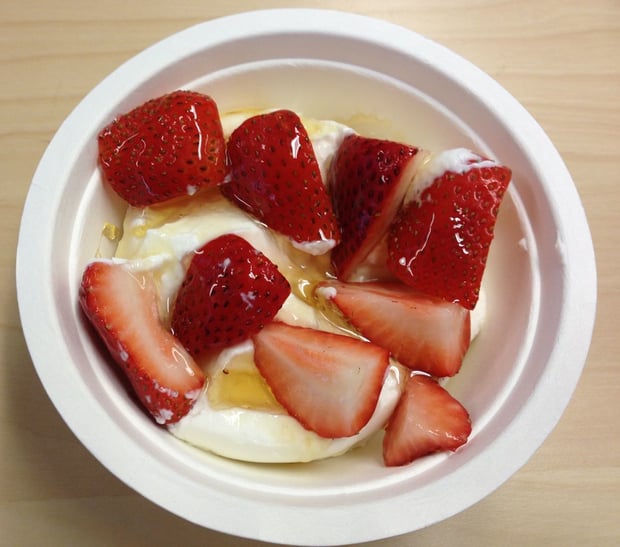 Breakfast: "Today, like many days, I had breakfast at my desk: full-fat, unsweetened Greek yogurt (I like Fage) with a tiny bit of honey and fresh, organic strawberries. I also had an awesome large Americano from Baked and Wired just up the street from my office."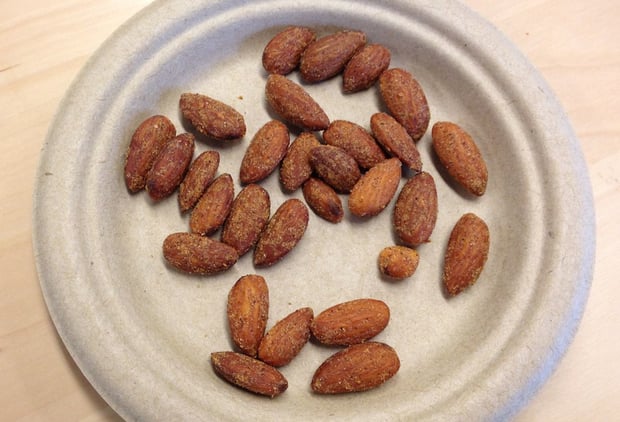 Morning snack: "A small handful of almonds."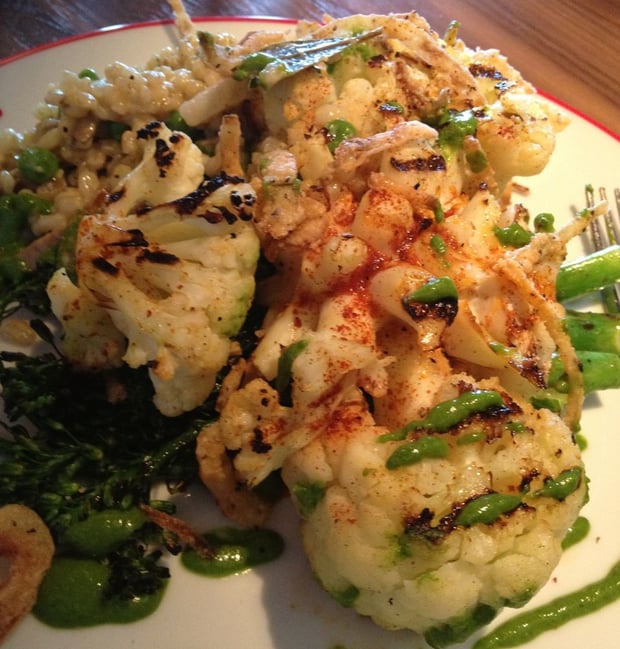 Lunch: "After a morning of meetings and deliverables, I needed to get out of the office for a bit. Went for a ten-minute walk and had lunch at Farmers Fishers Bakers. Planned on getting a kale salad, but ended up ordering a meatless cauliflower 'steak' special. The cauliflower steak came with broccoli rabe, a barley risotto (of which I only had a couple of bites in effort to limit the carbs), and arugula pesto. While I'm not a vegetarian, I love me some veggies. This dish is surprisingly satisfying. I will make sure to have some high-quality protein at dinner tonight."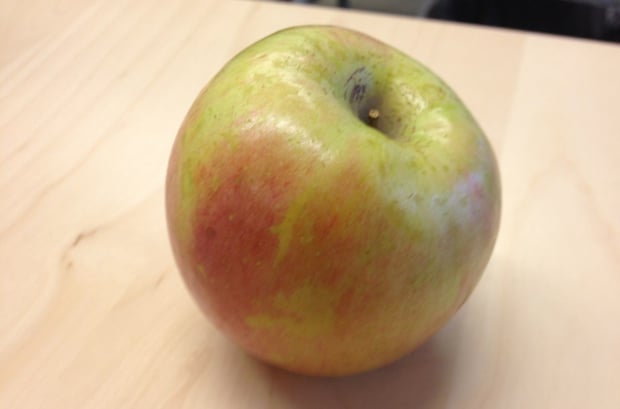 Afternoon snack: "I grabbed an apple out of the Audax Health kitchen. Checked my Nike Fuel band (at 2,800 Fuel points) and my Fitbit Flex (at 8,000 steps) and then called husband to compete on Fuel band points (he has yet to get the Fitbit). I won."
Dinner: "After picking up the kids from karate, I made rockfish en papillote (in parchment paper) cooked with veggies, lemon, and thyme. I managed to get in that high-quality protein—deliciously."
Disclaimer: The Food Diaries series is intended to be inspirational and is not an endorsement of each individual's diet.
You Might Also Like:
Are you a local health, fitness, or nutrition expert with a love for food? E-mail wellbeing@washingtonian.com to find out how you could be featured in our Food Diaries series.