As director of personal training for all 24 Sport & Health Club locations in Washington, Adam Wharton rarely has a free moment. He manages more than 300 trainers and makes his rounds at all clubs throughout the month. Somehow, he still makes time to work out six days a week. "I like to vary my focus and programming to achieve personal records in strength, Olympic lifts or CrossFit WODs while paying attention to movement quality and corrective exercise—when necessary," Wharton says. See how the busy director keeps up his energy on a typical day while working out and traveling to three to four Sport & Health Clubs throughout Washington.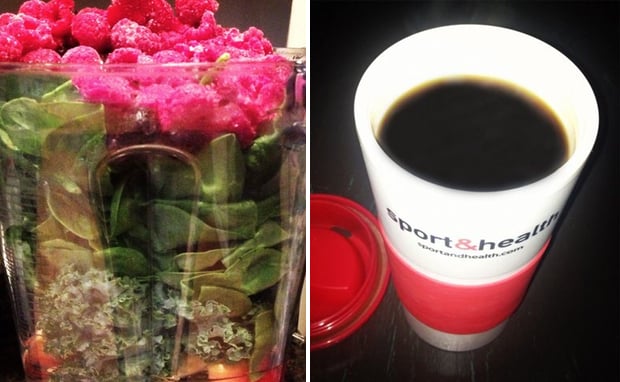 Breakfast (6 AM): "Green Monster (with organic kale, spinach, water, apple, raspberries, and blueberries) prepared in a Vitamix gives me a very large breakfast smoothie to drink while I'm taking care of my dogs and preparing to leave. I also drink two cups of black coffee while traveling to my first club in the morning for a workout at 7."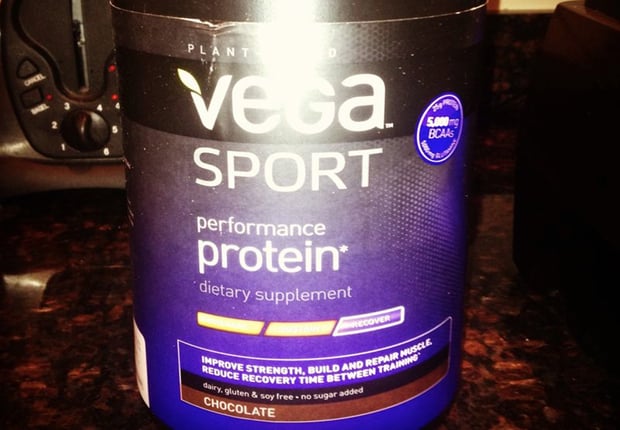 Post-workout (9 AM): Vega Sport. Two servings mixed with fiber supplement.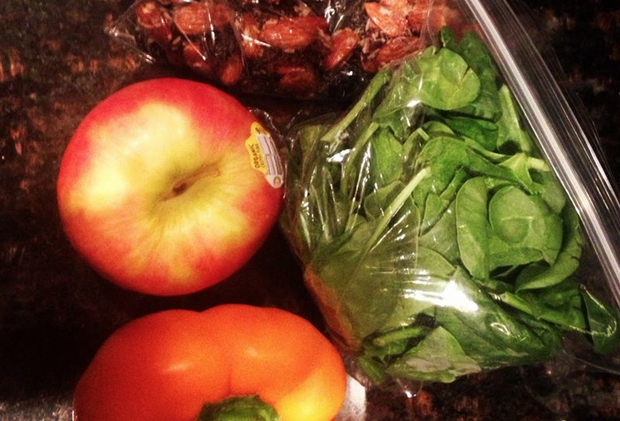 Morning snacks: "Oftentimes I eat my snacks in the car while I'm traveling between clubs. I almost always have something to nibble on wherever I go, including the following: a jug of water to drink throughout the day, one bag of raw spinach, and one bell pepper (red or orange)."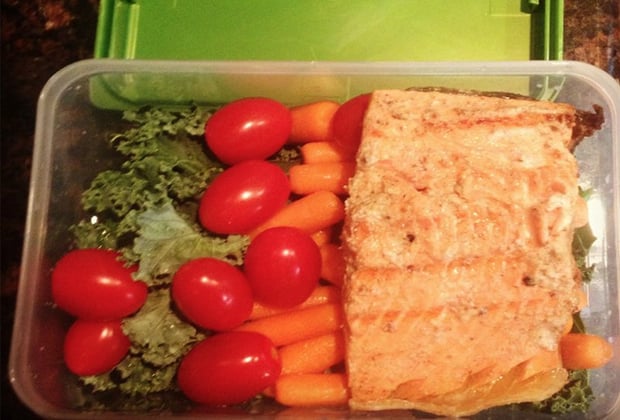 Lunch: Salmon and kale salad with cherry tomatoes and carrots with Tessemae's lemon-garlic dressing.
Afternoon snacks: Two servings of one Ziploc bag of almonds, raisins, and coconut shavings and one apple.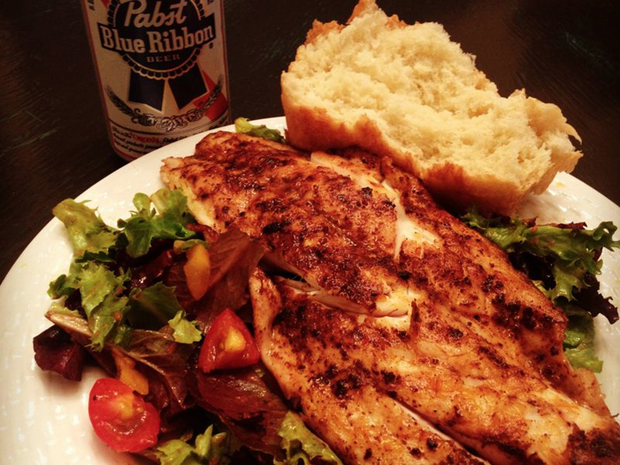 Dinner (7 PM): "Mixed green salad with avocado tomatoes and bell peppers, a whole filet of rockfish that we caught on Saturday in Deale, Maryland, one big piece of my wife's delicious homemade sourdough bread, and a PBR."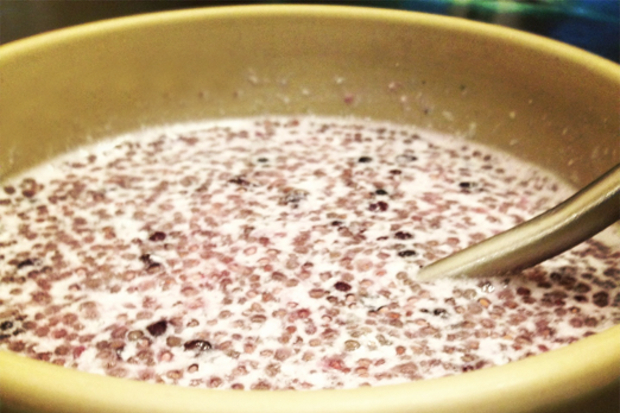 Evening snack/treat: Chia seed pudding: vanilla coconut milk, chia seeds, and blueberries. "Let sit for a couple of hours, and the chia seeds expand and absorb the milk, making a great pudding!"
Disclaimer: The Food Diaries series is intended to be inspirational and is not an endorsement of each individual's diet.
You Might Also Like:
Are you a local health, fitness, or nutrition expert with a love for food? E-mail wellbeing@washingtonian.com to find out how you could be featured in our Food Diaries series.