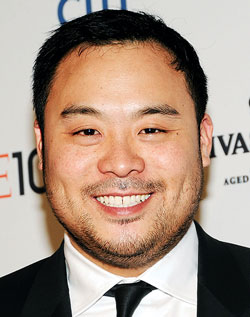 David Chang—the famed chef behind the Momofuku
restaurant empire in New York City, Toronto, and Sydney—grew up in
Northern Virginia and still has plenty of cravings for hometown eats.
Here, his three favorite Korean spots when he's visiting the
area:
1. Jang Won Restaurant
13814 Braddock Rd., Centreville;
703-266-3881
"This is my family's go-to place for jajangmyun. The
noodles are a great vehicle for the fermented black-soy-bean sauce. Think
of it as a salty black ragu balanced with vinegar. My sister usually
brings this when I visit my parents in Vienna."
2. Myung-Ga Kimbap
14125 St. Germain Dr., Centreville;
703-988-0014
"Myung-Ga serves the kind of food you'd usually buy from street
vendors in Korea and old grandmas. They have a variety of kimbap
and my favorite—dukboki ramen."
3. Choong Hwa Won
4409 John Marr Dr., Annandale;
703-256-8006
"The great thing about this restaurant is that the menu is
split in half. One side is Korean, and the other is Chinese. If you're
craving Korean, order the jajangmyun or beef
tang-soo-yuk. Basically, I love the hybrid Korean-Chinese
restaurants—a mix of my two favorite cuisines."
This article appears in the August 2013 issue of The Washingtonian.