Ryan Jankowitz is much more than just a personal trainer in Alexandria. He's also a certified kettlebell, Kung Fu, and Qigong instructor. Every morning, he starts his day with Qigong, the traditional Chinese holistic practice of aligning breath and movement, similar to Tai Chi. Read on to see how he fuels up for daily Qigong practice, kettlebell sessions, and weight training.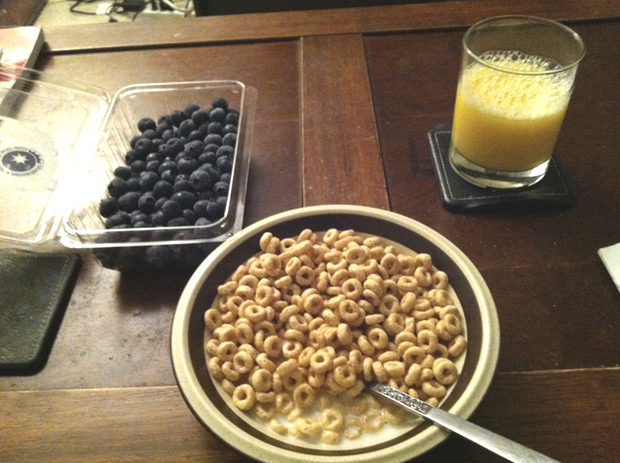 Breakfast: Bowl of Honey Nut Cheerios with 2 percent milk, glass of orange juice, and blueberries.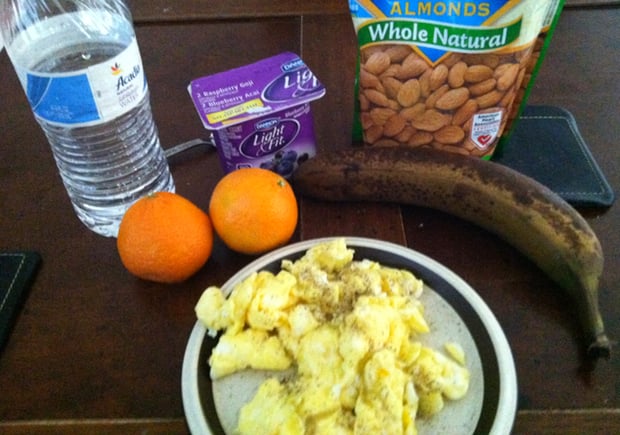 Second breakfast (post-workout meal): Three scrambled eggs (two yolks, one egg white), raw almonds, yogurt, banana, and clementines.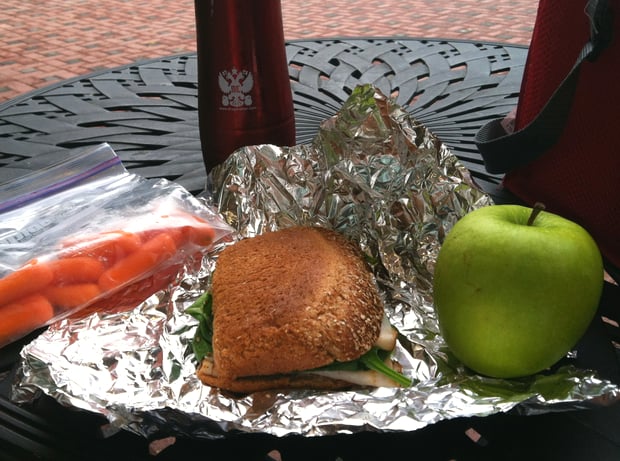 Lunch: Whole-wheat bread with turkey breast, cheese, and spinach, baby carrots, and an apple.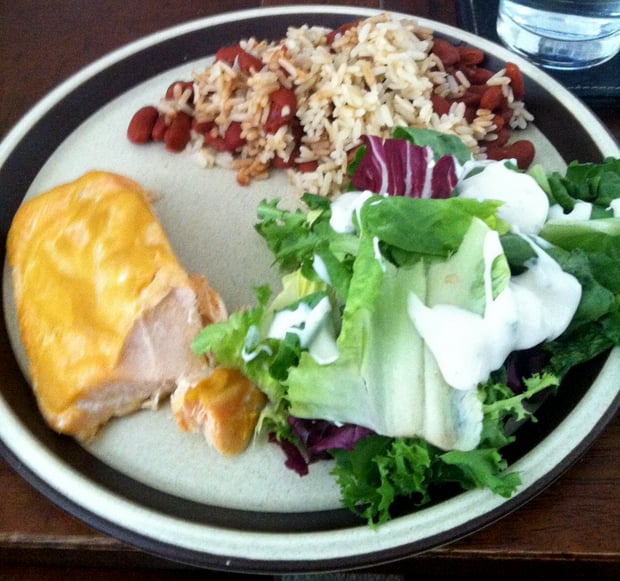 Dinner: Salmon, brown rice with kidney beans, and salad with ranch dressing.
Disclaimer: The Food Diaries series is intended to be inspirational and is not an endorsement of each individual's diet.
You Might Also Like:
Are you a local health, fitness, or nutrition expert with a love for food? E-mail wellbeing@washingtonian.com to find out how you could be featured in our Food Diaries series.