Bar Charley is the latest endeavor from El Chucho/Jackie's/Quarry House Tavern team Jackie Greenbaum and Gordon Banks. It takes over that funny little bar the Cajun Experience, now defunct, at 1825 18th Street, Northwest. Unlike its raucous, margarita-slinging neighbor Lauriol Plaza, Charley is meant to be a mellow spot for sipping and snacking. El Chucho designer Mick Mier created a look that is vintage but not kitschy, with a refined gray-green and pale pink color scheme. Antique chandeliers and pops of peacock-patterned Chinese wallpaper complete the elegant feel. Mercifully, none of the wood comes from an abandoned barn in Pennsylvania, though the bar stools and chairs were salvaged from the previous tenant.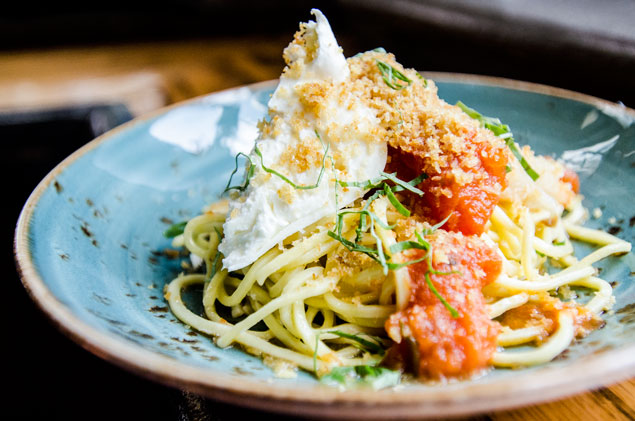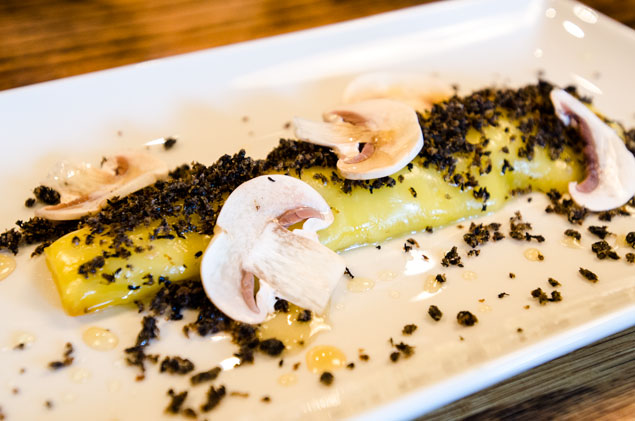 Diana Davila-Boldin was the chef at Jackie's and then El Chucho before she moved back to her hometown of Chicago a few months ago. When Greenbaum and Banks secured the Bar Charley space, they asked her to create the opening menu for them. They have since recruited Lamont Mitchell, last of Redwood in Bethesda, to come aboard. Greenbaum says Mitchell will gradually add his own touches to the small-plate offerings. The current menu has seven sections, including cheeses, sandwiches—such as a lobster roll and a bison sloppy joe—vegetarian options, seafood, and meat. For eschewers of small plates, there's an oven-grilled steak with fries, kimchee ketchup, and compressed-duck sauce and a whole fish with potato purée; both dishes are big enough for two people to share.
The wine list contains more than 60 bottles, eclectic options ranging from value offerings from Greece, Lebanon, and Portugal to higher-end selections at a relatively low markup.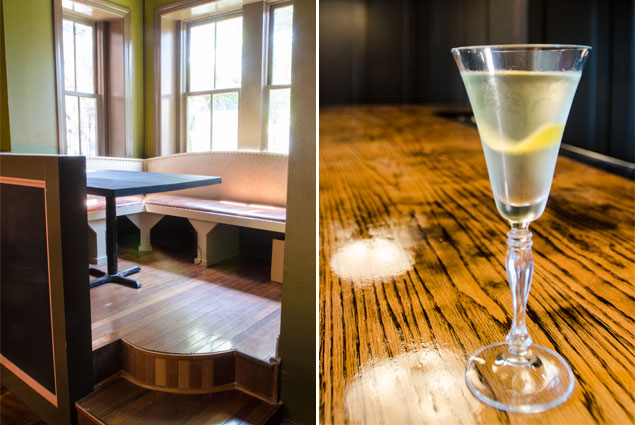 Bar manager Banks describes his cocktail menu as "stuff I want to drink," and his selections range from on-tap tiki cocktails (a Mai Tai and a Suffering Bastard) to an original drink called the Quack-Quack-erac, a Sazerac variation with duck-fat-washed St. Germain, rye and bourbon whiskeys, aged rum, and Bittermens Burlesque bitters. There's a Jell-o shot/pickleback hybrid with pickle-brine Jell-o and whiskey, an orange crush served in a keg cup, and plenty of martini options. The most dramatic drink involves a blowtorch; the 'tender lights a cedar plank and fills a glass with aromatic smoke for a cognac-based drink chilled with a black-tea ice cube. Cocktails are served in a lovely collection of old coupes and flutes—knowing that these will likely break quickly, Banks and Greenbaum are weighing the option of offering a free cocktail to guests who bring in vintage vessels. Bar Charley opens softly in the first week of September.
Bar Charley. 1825 18th St., NW. Open daily from 4:30. When brunch debuts in a few weeks, the restaurant will open at 10 AM on Saturday and Sunday.