Almost nine years ago, Lisa Taverna was diagnosed with a form of non-Hodgkin lymphoma, a cancer that the National Cancer Institute estimates 69,740 people will be diagnosed with in 2013. Since 2007, Taverna has participated in the Lymphoma Research Ride, which is in its seventh year and takes place this Sunday to raise money for lymphoma research. Although she's still undergoing treatment for the disease, Taverna remains an avid cyclist and in the weeks leading up to the main event has been leading training rides, which involve 25-, 39-, and 50-mile routes.
"When I was invited to join the organizing committee for the Lymphoma Research Foundation's first research ride in 2007, I knew this was a way I could take action," Taverna says. "I've seen firsthand how lymphoma research benefits patients—my most recent treatment was not available when I was diagnosed."
Read on to see how Taverna fueled up for a day that involved a 25-mile training ride.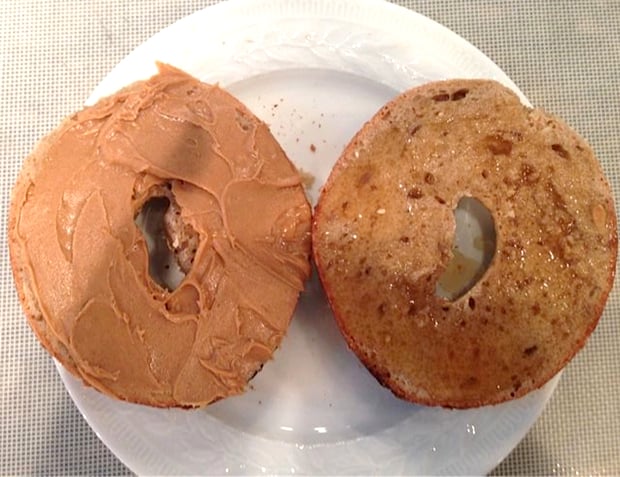 Breakfast: "Before heading out for the morning training ride, I had a multigrain bagel with peanut butter and honey. The 25-mile, moderately hilly ride takes about two and a half to three hours with water stops and to make sure all the riders are together, so the bagel and peanut butter provide enough carbohydrates and protein to get me through the ride. I also brought along two water bottles and trail mix just in case I got hungry."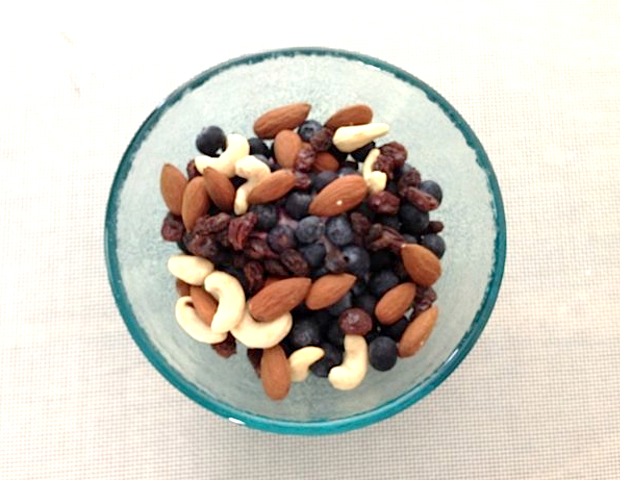 Post-Ride Snack: "After cycling for 25 miles, I had some 2-percent yogurt with nuts, raisins, and blueberries and, since the day was hot and humid, more water."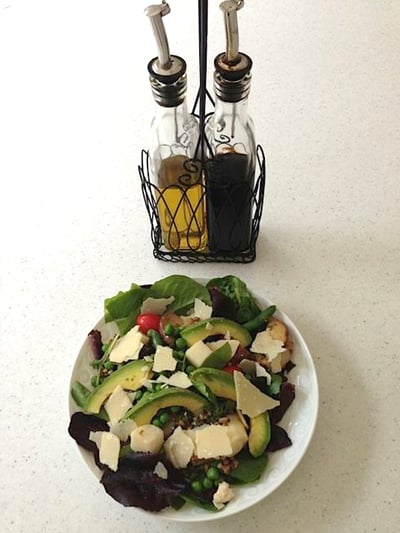 Lunch: "My lunch was a salad of mixed greens, avocado, grape tomatoes, peas, endive, Romano cheese, and wild rice, dressed with oil and balsamic vinegar."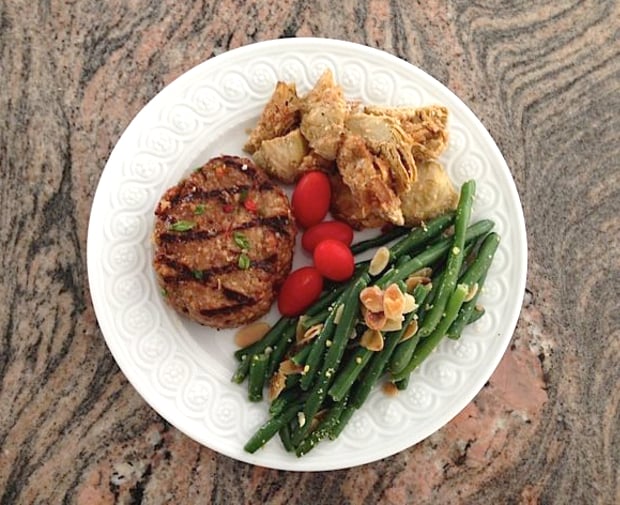 Dinner: "For dinner I had a bunless turkey burger, artichoke casserole, roasted string beans with almonds, and a handful of grape tomatoes."
You Might Also Like:
Are you a local health, fitness, or nutrition expert with a love for food? E-mail wellbeing@washingtonian.com to find out how you could be featured in our Food Diaries series.