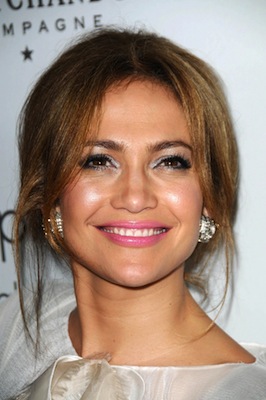 Jennifer Lopez is expected to be in Washington on October 5 to attend the annual dinner of the Human
Rights Campaign, at which the organization plans to bestow upon her the 2013 Ally
for Equality Award. HRC says the honor "recognizes the outstanding efforts of those
who dedicate time, energy, spirit, and wholehearted commitment to better the lives"
of lesbian, gay, bisexual, and transgender people.
Lopez will be speaking to a packed house. The dinner, set to be held at the Washington
Convention Center, is already sold out, with an expected 3,400 guests.
Past recipients of the Ally Award include President Obama, Bette Midler, Sally Field,
and Cory A. Booker.
Chad Griffin, HRC's president, spoke about Lopez and why she was chosen
for recognition: "Jennifer Lopez embodies the spirit of an ally to the LGBT community.
. . . We recognize Jennifer for her talent, style, compassion, philanthropy and generosity,
but foremost for her public commitment to LGBT equality. Even facing pressure from
anti-LGBT groups, Jennifer stands her ground as a strident equality supporter. Throughout
her career, Jennifer Lopez has always stood for fairness, justice and equality, and
that's what being an ally is all about."
We checked in with HRC to ask whether Lopez would, in fact, attend the dinner. "That's
the plan," a spokesman told us.