Fast food restaurants get a bad rap. And in many cases, rightly so (heart attack on a plate, anyone?). But as recently as this week, certain quick-service spots have tried to shed their fried-food personas and offer alternatives for us health-minded folks.
We rounded up some of the "healthier" options that have popped up on fast food restaurants' menus in recent years—or days, in Burger King's case.
Burger King: Satisfries
Burger King made headlines this week when it announced its new menu item Satisfries. BK boasts that the fries have 40 percent less fat and 30 percent fewer calories than McDonald's fries. And the website says Satisfries fries are "cut from real, whole potatoes," which begs the question: What are the normal fries made of? (Our verdict: These may be "healthier," but they're still fried.)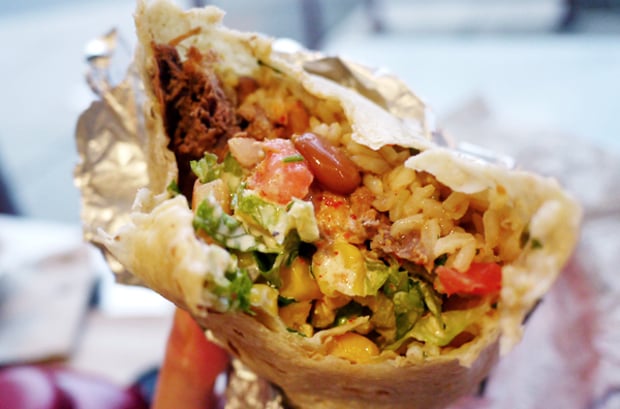 Chipotle: Bacon-less Pinto Beans
Chipotle has always scored points for its sustainable practices. But it's had its issues trying to cater to the vegetarian community, since its beans contained bacon and are not advertised as so. This week, Chipotle announced it has begun phasing out the bacony pinto beans with a new, meat-free recipe. "So vegetarians, vegans, and the bacon-averse, rejoice. Omnivores, enjoy them as your normally would," reads the sign at Chipotle restaurants.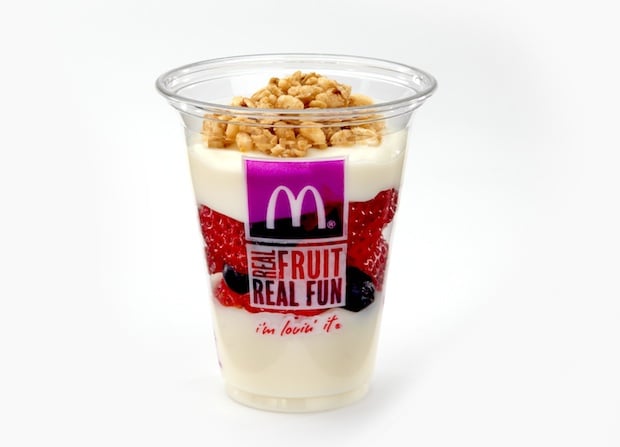 McDonald's: Under-400 Menu
Last year McDonald's began featuring calorie counts on its menus and launched an under-400 calories menu. For 350 calories, you can chow down on a grilled chicken sandwich, and for 150 calories there's the fruit and yogurt parfait. The chain also serves its chicken sandwiches on whole-grain buns and offer apple slices instead of fries in Happy Meals.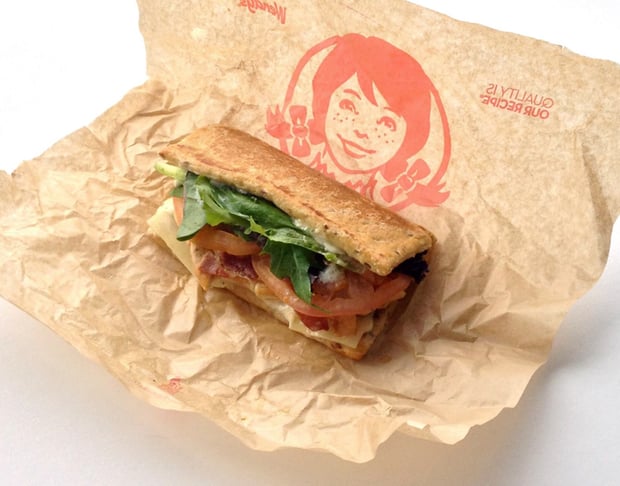 Wendy's: Flatbreads
Wendy's flatbread grilled chicken sandwiches are back, but only for a limited time. The flatbreads are made with whole grains (millet, flax seed, sesame seed, rolled oats, and cracked wheat), and are cholesterol-free and low in saturated fat.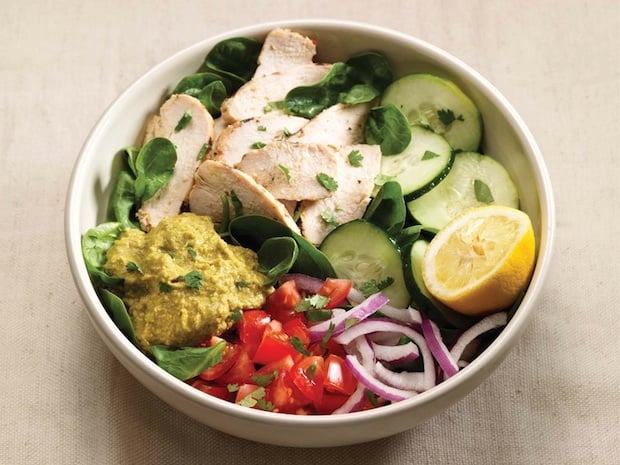 Panera: Healthy Hidden Menu
Last January Panera made its secret menu not-so secret when it unveiled the hidden menu at all locations. The six menu items on the hidden menu are designed to be health-conscious, from the power breakfast egg bowl to the power Mediterranean roasted turkey salad. All bowls clock in at 360 calories or less. Our only complaint? There are no vegetarian options.