After 16 days of shutdown-induced mania, Washington is finally getting back to itself. (We think.) The federal and local governments have funding, and the debt ceiling got raised, and all it took was damaging blows to our tourism industry, a few canceled parties, cutting off low-income residents from vital services, and a whole lot of political grandstanding. And sometimes a tray of margaritas. Here are Washingtonian's winners and losers from the shutdown.
Winner: Vince Gray
Unlike in 1995, when a five-day shutdown took the District government with it, DC Mayor Vince Gray declared all 32,000 District government employees "essential." More than that, he brought the city's frustrations (and himself) to national attention by
crashing
Senate Majority Leader
Harry Reid's
press conference, Gray came off as the most productive elected official in town. As a bonus, he distracted DC voters from the ongoing federal investigation into his 2010 campaign. And while he still hedges when asked if he plans to seek a second term, he looked like a more-than-prospective candidate as he pleaded for District budget autonomy.
Losers: Declared candidates for mayor of DC
How did Council members Jack Evans, Muriel Bowser, and Tommy Wells, and former State Department official Reta Jo Lewis, feel about the shutdown's effect on the District? If they felt the same as Gray, the man whom they seek to succeed as DC's mayor, they didn't have the megaphone to say it as loudly.
Winner: Tortilla Coast
The venue for a last-ditch strategy session by congressional Republicans most devoted to keeping the government shut down, giving the restaurant previously famous for barely passable tacos and watery margaritas widespread press, even though it probably does better business with a fully-functioning government.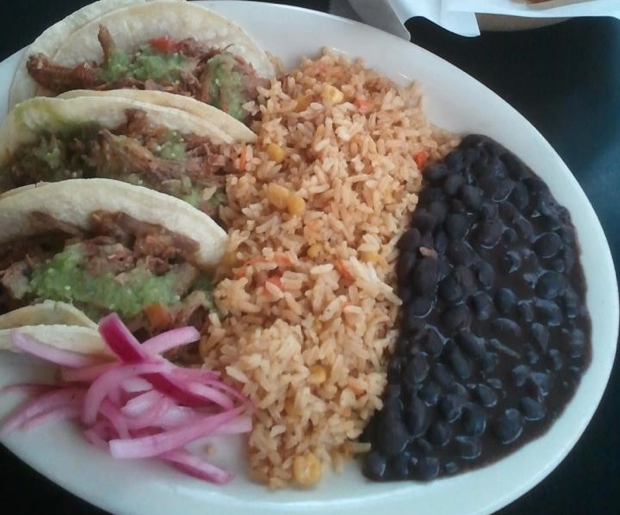 Losers: The rest of DC's restaurants
Overall, DC's restaurant industry got pummeled, with revenues during the first week of October down 8 percent from the same period in 2012.
Winners: Bars
But
alcohol sales
jumped up, with DC officials reporting a 3 percent increase in beverage receipts in the shutdown's first seven days compared to a month earlier. Almost none of the gains were from soft beverages.
Losers: Hotels
Just like Washington's restaurants, the hospitality industry took a dive in October, with bookings down more than 8 percent in the first week. With tourism as the area's second-biggest industry, hotels, and the governments that collect taxes from them, are looking at a bleak quarter.
Winners: Philanthropists who filled in for lost government spending
Head Start, the education and nutrition program for the children of low-income parents, was not considered "essential" when the shutdown started. But Houston philanthropists
Laura and John Arnold
donated $10 million to Head Start programs around the country as it seemed the shutdown would cut off services to as many as 11,000 at-risk children.
Families of military service members killed in action normally receive a $100,000 death benefit. They didn't during the shutdown, until Fisher House stepped in to provide the funds for the families of six soldiers and marines killed in Afghanistan before President Obama signed a bill restoring funding for death benefits.
Losers: Philanthropists who wanted to throw parties
Adrienne Arsht, a lawyer and businesswoman, was supposed to throw a closing-night party at the National Gallery of Art for the "Diaghilev and the Ballets Russes" exhibit, which she underwrote. The museum was closed, obviously, and her party was canned.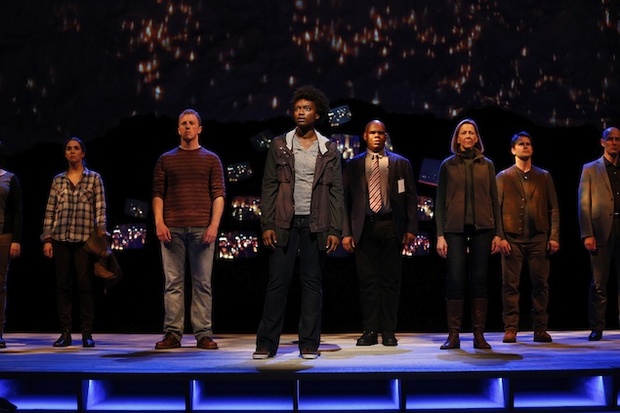 Loser: Ford's Theatre
Washingtonian
arts editor
Sophie Gilbert
called the Ford's production of
The Laramie Project
one of the best show's she's seen all year. But the show was forced to decamp to Woolly Mammoth Theatre Company when the shutdown forced National Park Service-run Ford's to close. Losing
The Laramie Project
cost Ford's about $100,000 a week in ticket sales.
Winner: National World War II Memorial
Critics call its architecture imperialistic, overwrought, even similar to styles favored by Hitler and Mussolini. But after Republican congressmen ferried visiting World War II veterans past National Park Service barriers, the memorial gained a firm place in the lore of the Mall.
Loser: Smithsonian Institution
Through August 31, the Smithsonian was getting more than 95,000 visitors a day. At that pace, being forced shut for 16 days cost the Smithsonian about 1.5 million visitors.
Winner: Mei Xiang
No Smithsonian, no panda cam. While that might have spelled emotional doom for panda-lovers, it was probably a nice break from female giant panda Mei Xiang, who so often wants to be left alone from all the poking and prodding. Yeah, yeah,
the panda cam is back now
.
Winner: Mellon Auditorium and National Building Museum
The Mellon Auditorium is ensconced in the Environmental Protection Agency's headquarters, and the National Building Museum is also on a federal site, but the two venues are funded entirely by private funds, which proved advantageous when other federal buildings had to give scheduled parties and galas the boot. The Mellon Auditorium and Building Museum were fully booked, and were even able to pick up some of the slack.
Loser: Metro
Metro's daily ridership dropped by 20 percent during the shutdown, costing it hundreds of thousands of dollars a day, the transit agency said today.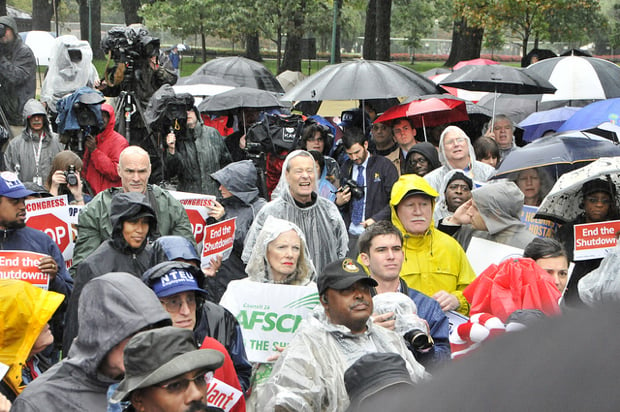 Losers: All of us, really
Furloughed federal employees will get back pay, and vital government services are returning to normal, but for more than two weeks, Washington was gripped by the partial shuttering of its dominant industry thanks to a few members of Congress freaked out over a three-year-old law that was upheld by the Supreme Court and not even affected by the shutdown. Small businesses that rely on the steady flow of government workers lost sales, contractors who were forced to stay home aren't guaranteed their missed wages, and numerous nonprofit organizations that rely on government grants to serve low-income and homeless residents were forced to
scale back their operations
. It's as if General Motors stopped making half its cars because a few dealers refused to sell one type of Cadillac.
Federal workers are back at their desks, the government is operating again, and the United States is not going to default on its debt. So now we can all take a breath and cool down from the legislative schizophrenia. Until we do it all again in January.