Long-awaited, ambitious brewery Bluejacket makes its grand debut on Tuesday at 4. The Navy Yard beer factory, bar, and restaurant combines the talents of Neighborhood Restaurant Group's Greg Engert with brewer Megan Parisi. There's also a restaurant—the Arsenal—from Birch & Barley chef Kyle Bailey; Dan Hahndorf is chef de cuisine.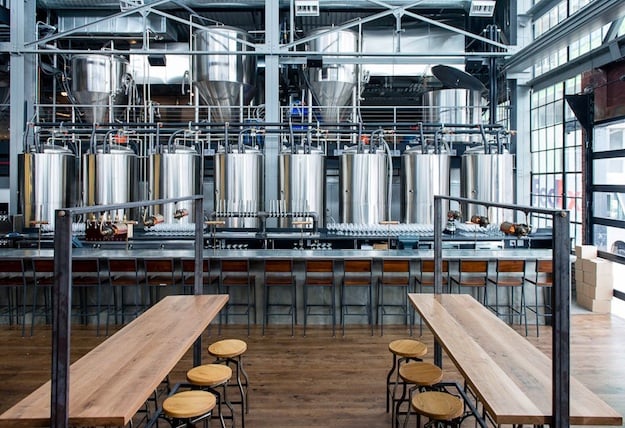 The Arsenal's bar menu is composed of interesting takes on pub grub: Think fried pigs tails and burgers made with shrimp and Merguez sausage. Dishes served in the 80-seat dining room will include crispy rockfish with spinach purée, couscous, roasted pearl onions, celery, and arugula and a pork belly carbonara with housemade bucatini and hen yolk. The restaurants begins with dinner service, with brunch and lunch coming soon.
Next door, NRG's Tiffany MacIsaac is opening a location of Buzz Bakery. At the Arsenal, MacIsaac will oversee a dessert menu built around pies and house-made ice creams and will make bread using leftover spent grains. The bakery—Buzz's first location within the District—opens at noon on Wednesday.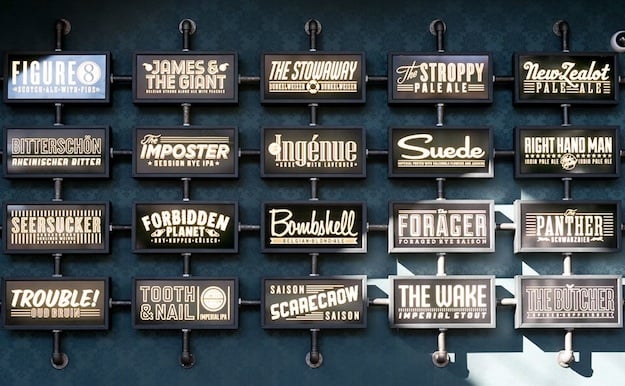 Second- and third-level mezzanines house the production brewery and a tasting room where guests can try collaboration beers made with other breweries, wineries, and craft distilleries. Among the equipment is a coolship—where sour beers develop the wild yeasts that give them their tart and complex flavors—and open and closed fermenters.
Bluejacket Brewery and the Arsenal. 300 Tingey St., SE; 202-524-4862.