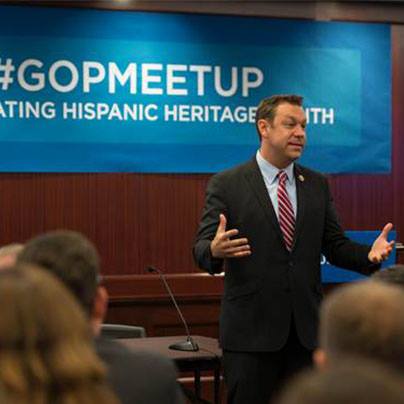 Elected officials accused of using cocaine aren't just for Canadians. Representative Trey Radel, a Republican from Florida, will appear in DC Superior Court on Wednesday to face a misdemeanor charge of cocaine possession, according to court records.
Radel was arrested October 29, Politico reports. Misdemeanor drug possession is punishable by up to six months in jail and a fine of up to $1,000, according to DC's criminal code.
"I realize the disappointment my family, friends and constituents must feel," Radel said in a statement released by his office.

Radel, 37, was elected to his first term last year with Tea Party support, and represents the Fort Myers and Naples areas on Florida's Gulf Coast. Before joining Congress, Radel was television and radio talk show host.
UPDATE, 11/20/13: Radel pleaded guilty Wednesday morning and was ordered to serve one year of probation. He was arrested last month after buying $260 worth of cocaine from an undercover Drug Enforcement Administration agent.