With its array of vendors and tasting counters, Union Market is already a food lover's paradise, and it's about to get even better. Welcome Bidwell, chef John Mooney's 120-seat restaurant set to open for dinner on Thursday.
Mooney, who also helms Bell Book & Candle in New York's West Village, got a start in DC cooking at Red Sage and Raku in their respective heydays. Since then, he's worked in India, Ireland, and New York, and Bidwell's eclectic menu contains influences from all three, plus some from Mooney's Midwestern background. You might start with deep-fried deviled eggs kicked up with plenty of mustard and dunked in house-made ranch dressing, or Swedish meatballs fashioned from a family friend's recipe. Small plates are a good idea if you're planning a progressive dine through the market—Mooney says the lobster tacos are a must—but a variety of entrées will please the non-grazing crowd. With a tagline like "responsibly sourced," you can expect plenty of local ingredients, plus in-house preparations of everything from burrata cheese to Thousand Island dressing inspired by a 100-year-old recipe.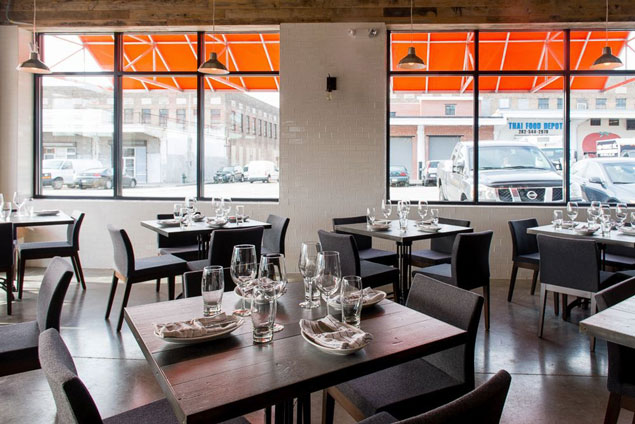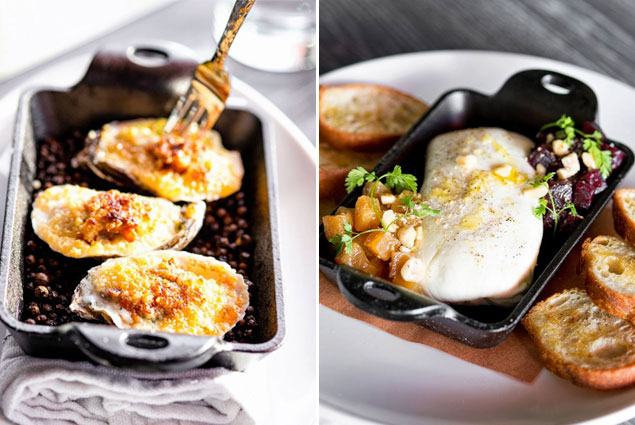 A large portion of the menu carries over from Mooney's Manhattan spot, including signatures like the "gin and tonic" wild salmon that he quick-cures in juniper and lime, sears, and serves with caramelized cauliflower and herbs from the rooftop garden. Another element the two restaurants share: aeroponic greenhouses, which grow produce with air and mist instead of soil. Bidwell's plot is larger, and will officially start churning out vegetables, fruit, and herbs in March. The year-round haul of tomatoes, eggplants, lettuces, and peppers will show up in everything from salads to pickles to cocktails. For now we like the sound of the "chef's soup of the day": a dirty gin martini with house-blue-cheese-stuffed olives that got its name from Mooney's grandfather, who called such concoctions "loudmouth soup."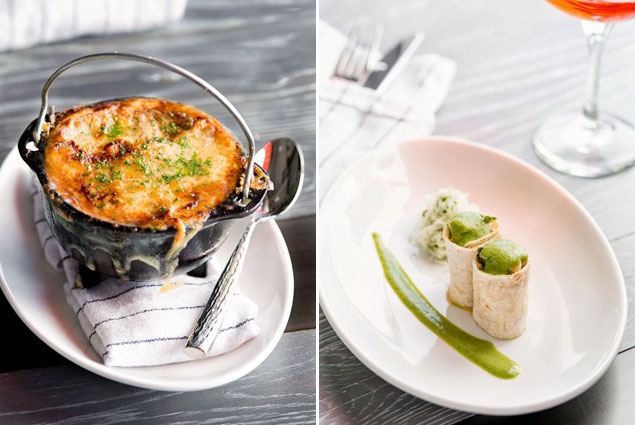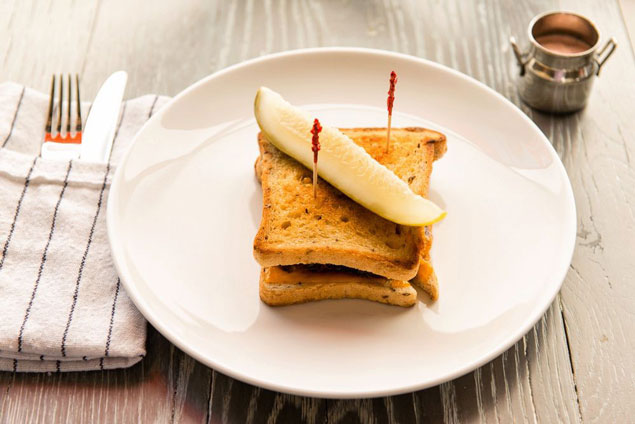 Bidwell opens Thursday for dinner, with lunch and brunch to follow. Also keep your eye out for fun events such as an outdoor pig roast and moonlighting guest chefs.
Cheat Sheet
The chef recommends: crispy deviled eggs; fried oysters with green chili-buttermilk sauce; lobster tacos; gin-and-tonic salmon; raclette grilled cheese with a slow-poached egg ("I eat one of those a week," says Mooney).
Unexpected vegetarian dish: Irish-American onion soup, a riff on the classic French made with vegetable stock and smoked Irish cheddar.
Drink this week: Chilly weather calls for a cup of glogg, spiced warm wine with port and brandy.
Fun fact: Bidwell refers to John Bidwell, a US army general and farmer in the 1800s. He developed the Bidwell melon, and is said to have harvested California's first commercial raisin crop.
Reservations: Available, but not required.
Bidwell. 1309 Fifth St., SE; 202-547-0172. Current dinner hours are Tuesday through Thursday and Sunday 5:30 to 10, and Friday and Saturday 5:30 to 11.