If there's one thing brothers Eric and Ian Hilton know how to do, it's open nightlife spots with distinct style. Think about bourbon-heavy American Ice Co., Satellite Room and its rock-diner vibe, and the pubby Brixton—all of which are within an easy bar hop from their latest venture, El Rey. The Mexican-themed watering hole and taqueria promises to bring something new to U Street: a year-round beer garden, made possible by a retractable transparent roof and plenty of heaters. Oh, and nearly the entire structure is fashioned out of shipping containers. Here's what to expect from "the King," opening Friday at 5.
Shipping-container chic
The Hiltons aren't the first to use shipping containers in the design—the Bullpen boasts a number—but no one else in DC has imported five via heavy-duty crane to make up their structure. The heavy metal boxes were used for the kitchen, bar, dining area, bathrooms, and more, and are covered by a retractable roof over the beer garden to bring the outside in (though not too much; Ian says heat lamps keep things toasty, even in the dead of winter). Once the weather warms, the panels will be pulled back so you can sip Pacificos in the sunshine.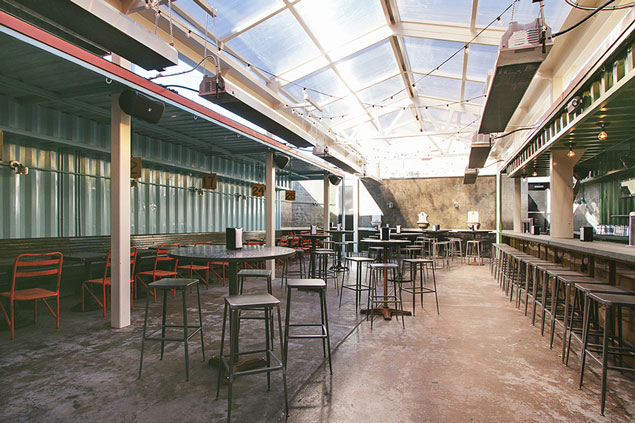 Traditional tacos and Natty Boh micheladas
Chef Jorge Pimentel—who once owned the Latin-inspired Sabor'a Street food truck and now helms the Brixton's kitchen—is behind the menu. Much like the pub, El Rey offers fare designed for drinking and snacking your way through the evening. Eight traditional tacos on your choice of corn or flour tortillas arrive for $3 to $4 a pop, filled with the likes of charred skirt steak, grilled fish, or crispy chicharrón. Rounding out the options are more street eats like tamales, elote (grilled, cheesy corn), and churros dunked in Mexican hot chocolate or dulce de leche caramel. Pair it all with a pitcher of margaritas or sangria, tequila cocktails (we like the sound of the mezcal-infused "short Mexican stiffy"), or a Natty Boh michelada. The Bloody Mary-esque drink swaps beer for vodka, and can soften the harshest of hangovers.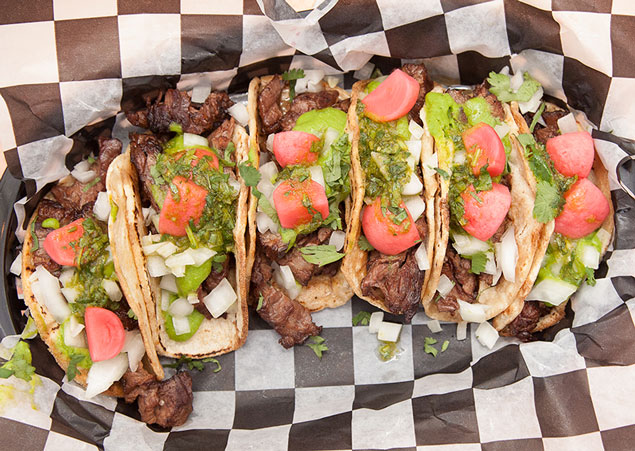 Late-night takeout
Craving a few tequila-absorbing tacos after the bars close? A taqueria takeout window opening onto U Street should do the trick. The quick-grab section will be open during regular kitchen hours in the opening stages, but eventually you'll be able to order most menu items an hour after last call: through 3 on weekdays and 4 on weekend nights.
Wrestling and dominos
Most Hilton bars host some form of entertainment, and El Rey is no different. Ian Hilton says the crew will screen Mexican wrestling tournaments early in the week, and have live music on weekend nights (but no mariachi bands, sorry). You may also find domino tournaments run by an enthusiast on the bar staff.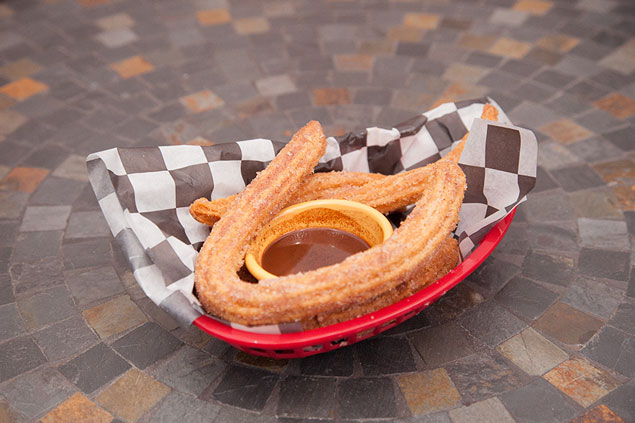 Talk of more Hilton projects
El Rey is likely the Hiltons' last shipping-container-based bar, says Ian, but don't expect it to be the brothers' final venture in the neighborhood. They own a couple of properties on Ninth Street that have yet to be developed, as well as the former Hanoi House space next to Marvin. After several iterations—including the recent Maketto pop-up—the space will likely turn into a casual neighborhood bar with, we're guessing, a certain Hilton panache.
El Rey. 919 U St., NW. Open Monday through Thursday and Sunday 5 to 2, and Friday and Saturday 5 to 3.